Popularity Along With An Overwhelming Response From Marketing Decision Makers And Agency Executives Have Prompted 42 New Brand Pages.
Brand Pages were first released at the end of July and have become extremely popular among marketing decision makers and agency executives. Both companies and agencies have found the Brand Pages to be a vital tool in managing client-agency relationships and fostering future creative partnerships.
Brand Pages More Than Double From 37 To 79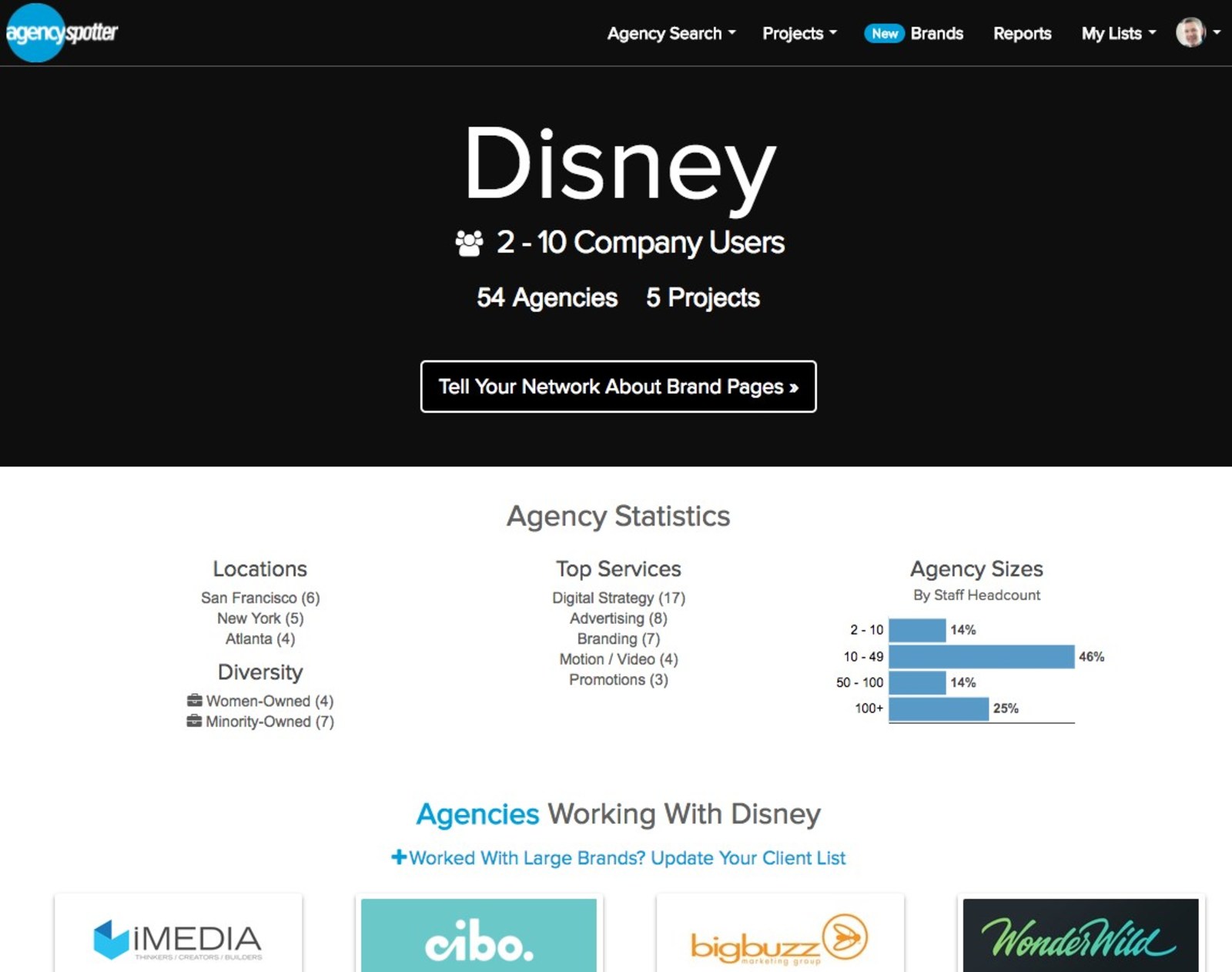 In Agency Spotter's continued effort to bring more transparency to the marketing and advertising industry, Brand Pages provide a clearer picture into client-agency relationships, brand specific creative work, and stats on agencies who work with each company. With more Brand Pages comes more agency data bringing visibility to which agencies are working with each company, the services the companies are delegating, the diversity of their agency partners, and the average size of those agencies.
While Brand Pages were first thought of as a product for brand marketer and executives, agencies are leveraging the Brand Pages to feature their relationships with clients to both better engage new relationships at those companies and to foster new business outside of their current client base.
Drew Papadeas, the VP of Sales & Marketing at New York digital agency Dom & Tom, explained, "As an agency who works with really great Fortune 500 companies, the Brand Pages are an excellent way to showcase Dom & Tom's relationship with clients and connect with potential new customers."