With The Slides Integration, Users Can Easily Search, Select, Edit And Download Images To Create Visually Stunning Presentations
Shutterstock, a leading global technology company offering a creative platform for high-quality assets, tools, and services, announced an integration of image editing and licensing capabilities within Google Slides. This integration allows users to search Shutterstock's library of more than 150 million images and edit any visual content within their presentation using Shutterstock Editor.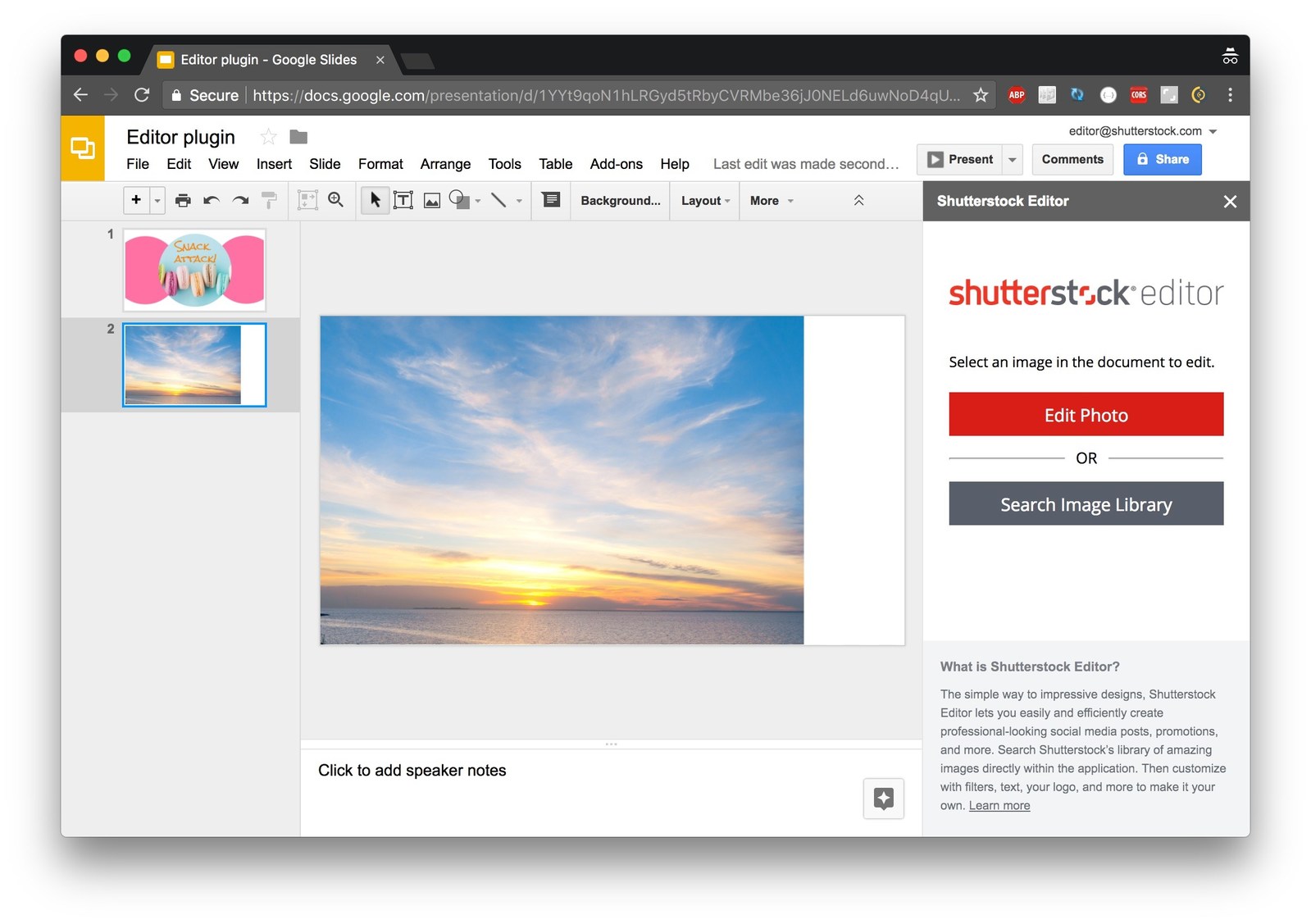 Shutterstock's Slides integration offers access to its vast collection of images as well as its leading search functionality powered by custom built machine learning technology. It also provides access to Shutterstock Editor, an easy, feature-filled and efficient design application that saves users time by enabling quick and compelling design edits, such as resizing, adding filters and text, for professional-looking presentations. Users can also upload and edit their own images, product photos and company logos within the Editor application.
"This collaboration helps Google Slides users do more in less time, bringing our collection and editing tools into the popular application," said Jon Oringer, founder and CEO of Shutterstock. "We know our users are already leveraging Google Slides for its unmatched collaboration features, and images are an essential component to building compelling presentations since they emphasize talking points and increase speaker efficacy."
Shutterstock recently announced that its Flashstock business launches as Shutterstock Custom. Shutterstock is now able to offer its 1.7 million customers an efficient and innovative platform to create branded content.
Shutterstock Custom, powered by Flashstock's proprietary technology, is an essential component of Shutterstock's creative platform that fulfills enterprise marketers' need to scale high-quality branded content. Shutterstock Custom ingests a company's visual identity and transforms it into a creative brief for each new campaign. Following receipt of the brief, a global network of creative talent shoots unique imagery including photos, videos, GIFs, cinemagraphs and 360°s. Upon receiving the final images, a brand can quickly enhance the content by resizing and adding filters, text, and logos through the seamlessly integrated Shutterstock Editor API.