The award recognizes Aspect Software's leadership position in APAC as market leader in Outbound Solutions
Aspect Software, a leading provider of fully-integrated consumer engagement, workforce optimization and self-service solutions recently received the 2017 Frost & Sullivan Asia-Pacific Outbound Systems Market Share Leadership Awards for the 6th year in a row.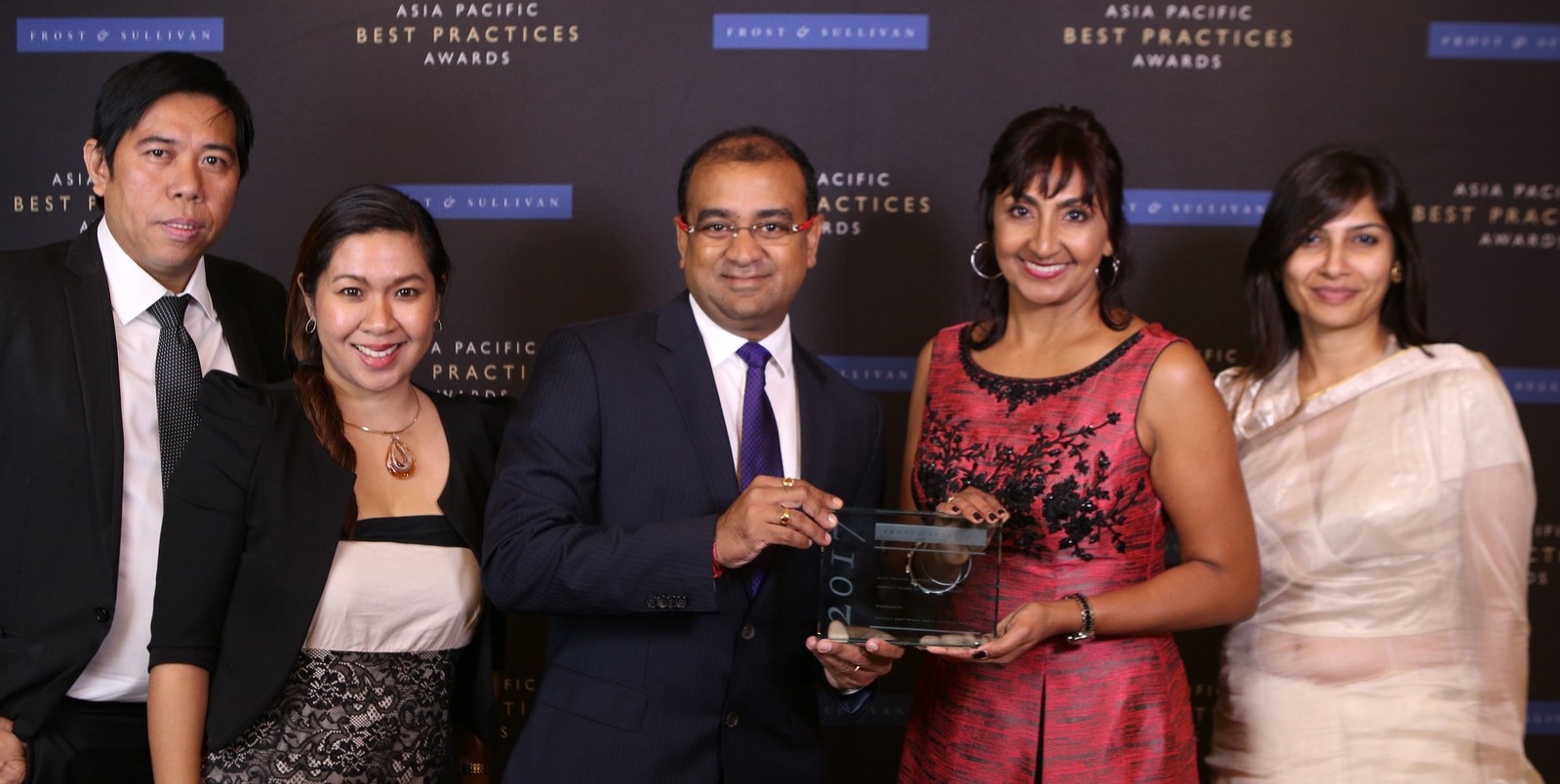 This award is given by Frost & Sullivan to the company that has demonstrated excellence in capturing the highest market share within its industry in a specific year. The award recognized Aspect as the undisputed leader in the outbound contact center systems market, improving its performance in the preceding year.
Jagannath Narendran, Senior Vice President Asia-Pacific & Middle East of Aspect Software said: "2016 was a landmark year in our transformation. It exemplifies the unstinting support and confidence of our customers and partners. We're eternally grateful to them. I'm equally grateful to every Aspect employee who works tirelessly to win the hearts and minds of our customers and partners."
"At Aspect, we see our channel community as essential business partners and, equally important, as trusted advisors to our customers. Our partners fulfill significant roles not only to sustain and enrich consumer experience, acquired through years of quality service, but also help provide commensurate solutions to address the growing expectations of millennials and GenX consumers," said Shilpi Puri, Senior Director and Head, Strategic Alliances and Marketing, Asia-Pacific & Middle East of Aspect Software. "Our growing partner network is an embodiment of the fact that technology service providers are finding value in our offerings. It gives us immense pleasure to see our partner engagement yield great results."
Krishna Baidya, Head of Customer Contact Research, ICT Practice, Asia-Pacific, Frost & Sullivan said: "The outbound contact center systems market in Asia-Pacific has endured a tough year in 2016, registering marginal annual growth of 4.1%. Despite an increase in overall competition, Aspect Software continues to be the undisputed leader in the segment by capturing 26.3% market share, improving its performance from the preceding year. Aspect's proven capabilities and comprehensive offerings address specific business needs and its adherence to compliances requirements bodes well with the regional contact center decision makers. Expanding its reliable partner ecosystem and developing close relationships within key verticals, the vendor successfully executed its growth transformation strategy."
Also Read:  Baby Boomers are Being Ignored and Not Just by Their Kids