The Post 'The Fastest Growing Companies In Silicon Valley' Follows Tapclicks' Inclusion On The Inc. 5000 Fastest Growing Companies List.
TapClicks, the world class marketing dashboard and reporting company, was listed at the #1 spot on Inc.com's list of Fastest Growing Companies in Silicon Valley that You've Never Heard Of. TapClicks was listed at #225 of the Inc. 5000 list, the company's second inclusion in as many years, and was tapped as #1 on the most recent list because of its astounding 1,911% growth rate since 2013.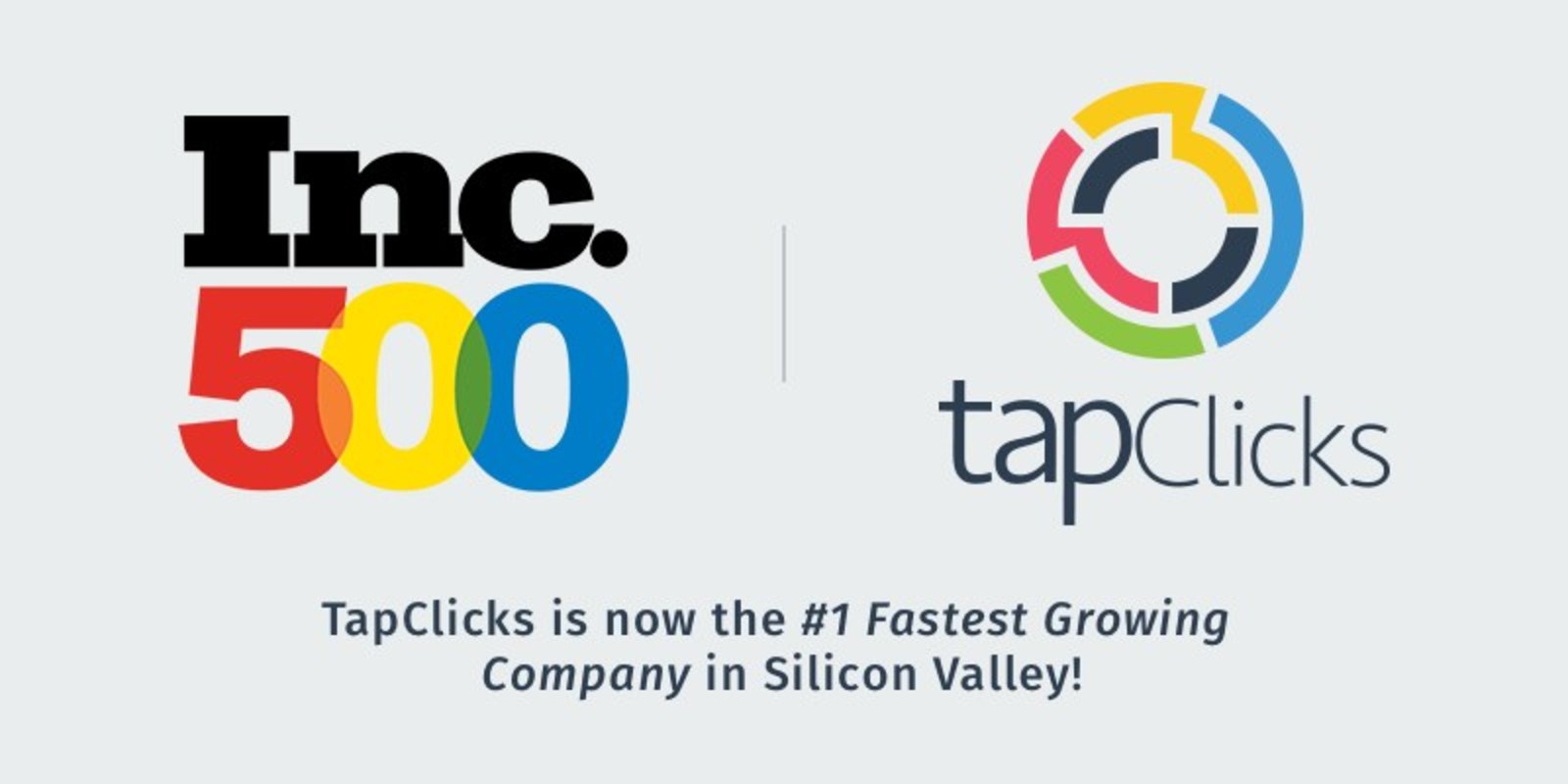 The article lists the top 10 Silicon Valley companies and the growth rates that put them at the top. While Mann says you've never heard of these companies, revenue and total customer base don't lie: TapClicks tracks over $1.3 Billion in annual advertising spend, serves over 306,000 advertisers, has deployed over 1.2 Million dashboards and tracks over 238 Billion annual impressions across 4000 media company, agency, and brand marketer customers.
TapClicks has seen a year of tremendous growth and change, so inclusion on this list comes as no surprise to Babak Hedayati, TapClicks CEO. "We believe that TapClicks is a 'Fastest Growing Company You Should Know,' said Hedayati, "TapClicks is the only SaaS company that is poised to own the marketing infrastructure that connects agencies, media companies, and their brand advertisers. We're moving aggressively to become a leader in the MarTech and marketing operations space, and we've got a world-class customer base and team to back it up."
TapClicks featured on the Inc. 5000 Fastest Growing Private Companies, at #225 overall and #22 among Advertising & Marketing industry companies. This is the second year in a row that TapClicks has made the list.
Inc. magazine's 36th annual Inc. 5000 List is the most prestigious ranking of the nation's fastest-growing private companies. The list represents a unique look at the most successful companies within the American economy's most dynamic segment — its independent small and mid-sized businesses. Companies such as Microsoft, Dell, Domino's Pizza, Pandora, Timberland, LinkedIn, Yelp, Zillow, and many other well-known names gained their first national exposure as honorees of the Inc. 5000.
The recognition for TapClicks comes at a time of rapid business growth and product expansion into a comprehensive Marketing Operations Platform that helps C-suite executives, Sales, Account Management, Ad Operations, and IT professionals in agencies, media companies, and brand advertisers track marketing performance, enhance customer satisfaction, and improve marketing operations.