MarketNewsUpdates.com News Commentary
According to U.S. based market research and business intelligence company, Crystal Market Research, the Mobile Point of Sale Market (mPOS) was worth USD $9.73 billion in 2014 and is expected to reach approximately USD $46.28 billion by 2023, while registering itself at a compound annual growth rate (CAGR) of 18.92% during the forecast period. mPOS devices are expected to drive an increased usage of payment cards in Global markets, such as China, India and so forth. The global POS terminals/systems market is highly fragmented across vertical markets while a POS terminal itself enhances the shopping experience for customers by minimizing the payment processing time and provides companies with information pertaining to the sales of their respective products. Active tech companies in the markets this week include Gopher Protocol Inc., Verifone Systems, Inc. , PayPal Holdings, Inc., Square, NCR Corporation.
Also Read: Mobile-First Collaborative Learning Platform Hive Learning Raises $ 4.9 Million
Looking at the comparable 90 day period in 2017, ECS Prepaid had $7.5 million (unaudited) in revenue while processing 813,000 transactions over an average of 5,300 locations. ECS Prepaid's revenue for the 90 days just prior to being acquired by Gopher was $8.5 million (unaudited) while processing 859,400 transactions. For the 90 day period post acquisition by Gopher, ECS Prepaid's revenue was $13.3 million (unaudited) while processing over 1.1 million transactions, resulting in an increase in revenue of 77% over the comparable period in 2017. Gopher intends to continue this pattern with recent agreements for processing alignments, the addition of AT&T SIM Activation program, and increased product margins on existing core products.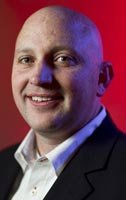 "ECS Prepaid would be able to operate the 'UGO doors' with little impact to our current workflow with the addition of one new employee in the Springfield's office for technical support" said Derron Winfrey, Gopher's COO. "The UGO platform, which used third parties for processing transactions, will now use the ECS platform reducing ACH transaction costs from $0.14 to $0.02, which is expected to increase our profit margins" added Kevin Pickard, Gopher's CFO.
Other recent and current developments in the tech industry include:
Verifone Systems, Inc.a world leader in payment and commerce solutions, last month announced the expiration, as of 11:59 p.m., California Time, on May 24, 2018, of the "go-shop" period provided in the previously announced Agreement and Plan of Merger, by and among Verifone, Vertex Holdco LLC and Vertex Merger Sub LLC, pursuant to which Verifone will be acquired by certain affiliates of an investor group led by Francisco Partners and including British Columbia Investment Management Corporation. Verifone and its representatives solicited acquisition proposals during the go-shop period and were in contact with approximately 42 potential purchasers. VeriFone Systems, Inc. provides payments and commerce solutions at the point of sale (POS) worldwide. It offers countertop solutions that accept payment options, including contactless, NFC, mobile wallets, and EMV; PIN pads that support credit and debit card, EBT, EMV, and other PIN-based transactions; and multilane consumer-facing commerce devices.
Also Read: Mobile Posse Expands HQ; Names Steve Drill as CTO
PayPal Holdings, Inc. announced recently that it has agreed to acquire Simility, a leading fraud prevention and risk management platform, for a purchase price of $120 million in cash, subject to certain adjustments. The acquisition of Simility will enhance PayPal's ability to deliver fraud prevention and risk management solutions to merchants globally. "Digital commerce has exploded, and fraudsters have taken note, adapting and developing new methods to carry out their crimes," said Bill Ready, chief operating officer, PayPal. "PayPal has been at the forefront of developing innovative fraud prevention and risk management solutions for nearly 20 years, and now, merchants will be able to configure those solutions to manage the unique complexities of their businesses. Together with Simility, we will be able to put more control in the hands of our merchants to fight fraud while helping make commerce experiences faster and more secure."
According to an article published by the Motley Fool, Shares of Square jumped 3% to an all-time high on June 18 after New York State's Department of Financial Services (NYDFS) granted the payments company a "BitLicense", which will let New York residents buy and sell Bitcoin via its Cash App. The NYDFS, which previously granted Square a money-transmitter license, reviewed Square's app and policies regarding money laundering, fraud, and cybersecurity before granting the license. The NYDFS has only granted the license to eight other companies in the past.
NCR Corporation, a global leader in omnichannel solutions, this week announced that Lubbock, Texas-based Texas Tech Federal Credit Union has overhauled its physical and digital customer experience using NCR's portfolio of transformative banking solutions. Branch transformation requires a combination of hardware, software and services to achieve the right strategic mix of personnel-assisted and self-service channels to evolve the branch environment and deliver an exceptional customer experience. NCR has worked closely with Texas Tech FCU since 2016 to do exactly that, deploying NCR's Digital Insight solutions, Interactive Teller (ITMs), and now Q-Flow, a multi-channel appointment booking service that provides bank branches with advanced customer reception, interaction management, appointment scheduling and staff planning tools.
Recommended Read: Mobile Performance Marketing Platform Yeahmobi Joined the IAB Tech Lab