Datorama Launches Data Canvas — AI-supported Data Visualization for More Impactful Marketing Analytics
Ticketmaster, iProspect, Spark Foundry, Huge among early adopters
Datorama, a global technology company, today announced the launch of Data Canvas, a suite of new data visualization capabilities within its Marketing Intelligence platform. Datorama Data Canvas leverages the power of artificial intelligence (AI) in a brand new way — to help marketers create expert-designed dashboards to tell compelling, data-driven stories. Datorama's previous AI releases have empowered marketers in similar ways to manage data integration, data harmonization and automated insights.
The average enterprise relies on 91 marketing cloud services and now, more than ever, marketers are responsible for deciphering massive amounts of data from their respective technology stacks. Thus, the ability to harmonize all this data within a single hub and customize the visualization of it for each marketer's role is essential. Data Canvas empowers marketers, at all levels, with the ability to create stunning visualizations in minutes with simple drag-and-drop actions, using the thousands of marketing data sources at their fingertips to tell any story or answer any question. Like today's most popular consumer mobile apps that simplify complex, creative processes, users can learn and master Data Canvas upon their first use of the product.
Piloted over Q1 2018, Datorama's Data Canvas was tested and validated by marketing leaders and analysts from over 20 global, leading companies including Ticketmaster, iProspect, Spark Foundry and Huge. Data Canvas is the third major enhancement to Datorama's Marketing Intelligence platform in less than a year, underscoring the company's commitment to continuously advancing the platform for marketers — better equipping professionals with the right tools for data storytelling, data discovery, and automated predictive and prescriptive analytics.
Read More: Iconic British Retailer Fenwick Turns to Salesforce to Launch Digital Shopping Experience
Datorama's Data Canvas launch is comprised of four features:
InstaBrand: AI-powered image analysis for marketers to drag-and-drop a logo/image to generate a beautiful, automatically branded dashboard theme
Design Suite: Fast, easy-to-use edit tools for marketers to control color palettes, fonts, background images and gifs, and the visualization's appearance
Theme Library: Centralized library to access 10 included, out-of-the-box themes and unlimited custom themes for personal or team use
Visualization Library: Deep and continuously updated collection of data visualization widgets available for reporting, analysis and optimization
These updates are now available to Datorama's customer base.
"Two critical components of any successful data-driven marketing organization include comprehensive measurement and meaningful visualizations," said Gosha Khuchua, VP Digital Marketing, Ticketmaster. "Datorama's platform combines the industry's best data integration and data harmonization capabilities with real-time insights generation, so that my team always has the complete information to make the right decisions for our partners and end users. Datorama's added visualization capabilities ensure that our entire organization is able to communicate insights clearly and effectively — with the data to prove it. This enables us to provide the right views to our campaign teams, executive management, finance and billing teams, as well as our partners and clients across artists, venues, sports teams and more.  Datorama's continued product innovation shows that they are committed to making digital marketing more accessible for the entire industry and they are a true strategic partner to Ticketmaster's growing business."
Read More: Talkwalker Launches Live Soccer World Cup Social Media Dashboard
"We work with thousands of unique client campaigns every month, enabling targeting, live analytics, and buyer segmentations across all channels to drive revenue and optimal customer experiences," said Michael Silver, Media Technology & Operations, Ticketmaster. "This means that we need real-time reporting that transforms all of our data into digestible insights to optimize. Datorama's visualization capabilities allow our teams to easily make customizations to our dashboard designs that help us better understand our data. They also help us scale our clients' dashboard designs so that we can tailor each dashboard to resonate with each customer's branding. This release proves that Datorama really understands the needs of the day-to-day marketer and is providing the tools to facilitate accessible analytics."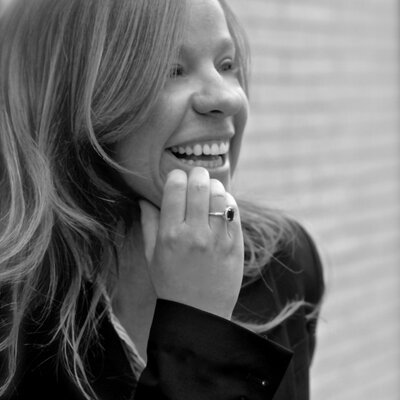 "Marketers on the frontlines face multiple, complex challenges in their journey navigating towards complete marketing intelligence," said Datorama CMO, Leah Pope. "The Datorama team is always looking at new ways to harness the power of AI to empower marketing professionals in their quest for greater control of their data assets and how this information is interpreted. Now, with Datorama Data Canvas, marketers have the speed and ease-of-use required to create dashboards that will scale adoption, engagement and, most importantly, data-driven storytelling throughout their marketing organization."