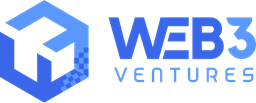 Web3 Ventures Inc., a platform company focused on incubating, accelerating, and developing world class projects and applications for the decentralized web, is pleased to announce that it has appointed Neer Sharma to its Advisory Board.
A Forbes 30 Under 30 Award recipient in building consumer tech and a former analyst at Rothschild, Mr. Sharma has extensive experience founding and operating technology companies. Mr. Sharma currently serves as Head of Product at mayk.it, a platform that enables users to create and mint audio NFTs directly from their mobile device, and was the co-founder of HaikuJAM, a social writing game that he helped scale to millions of users across India.
Marketing Technology News: Trident AB Ranks As the Most-Trusted A/B Testing Tool on Shopify
"I am incredibly thrilled to bring my expertise and network to W3V. On a personal level, I am most interested in digital identity, web3 gaming and apps that will onboard the next billion crypto users. Also, while the metaverse gets built out to be more sensory and immersive, I am bullish on founders thinking about utilizing digital co-ordination to impact the physical world. I look forward to leveraging my background in scaling consumer social apps to millions of users, and to work alongside the W3V team to advance, incubate, and support world-class web3 projects," said Mr. Sharma.
Stock Option Grant
The Company also announces it has granted incentive stock options to certain directors, officers and consultants of the Company to acquire an aggregate of 10,600,000 common shares in the capital of the Company at an exercise price of $0.10 (the "Options") in accordance with the Company's incentive stock option plan. The Options are exercisable for a five-year term expiring June 14, 2027
Marketing Technology News: MarTech Interview with Jeffrey Ha, Chief Go-to-Market Officer at Rev