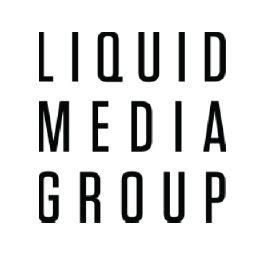 Liquid Media Group Ltd. ("the Company," "Liquid Media" or "Liquid") announced that, further to its press release dated June 9, 2021, it has executed a definitive agreement to acquire iGEMStv, Inc., which provides the most comprehensive content recommendation engine on the market. The closing is expected to be completed in the coming days as remaining customary closing conditions are fulfilled, and adds another key asset in stage IV of Liquid's four-stage business engine, a powerful solution to help professional film, television and video creators/producers outside the major studio system achieve sustainable growth.
Marketing Technology News: MarTech Interview with Samuel Getty, CMO at Tilt 365
"iGEMStv is an important tool for discoverability, curation, recommendation and monetization," said Ronald Thomson, CEO of Liquid. "We believe this latest addition to the Liquid Media family of companies will play a vital role in helping independent intellectual property (IP) owners attract new audiences and increase the market share for their creative works. We are also excited to welcome the brilliant iGEMStv talent to our growing team."
iGEMStv uses a unique blend of machine learning anchored by human curation to help audiences discover engaging movies, TV series and TV programs to watch, and shows them where they can be viewed. This includes traditional genres, trending carousels and recommendations for programming not found in the massive libraries of the larger streaming platforms. Additionally, movie and TV collections are curated by a trusted guide especially for iGEMStv users, and they recommend gems on Filmocracy as well as titles playing exclusively on niche platforms, including projects still on the film festival circuit.
"Ron and the Liquid team are building an innovative studio of the future, with the right combination of tools, assets and platforms to have a powerful impact on this industry," said Jon Fitzgerald, Founder and CEO of iGEMS. "As the independent film landscape continues to evolve, we're excited for iGEMS to join the LMG family, and to be part of the business solution."
Under the terms of the definitive agreement, Liquid will acquire iGEMStv for up to 850,000 common shares of Liquid at a deemed price of $2.00 per share, which are scheduled to be paid out to iGEMStv investors across specific performance milestones in four equal tranches of 212,500 common shares each (the "Consideration Shares"). The first tranche of Consideration Shares is to be paid on closing, with three remaining milestones to be triggered by iGEMStv revenues totaling US$9.5M in the years ahead. Additional cash is being invested in iGEMStv's ongoing operations, applied towards working capital, technology infrastructure and marketing.
Further details of the acquisitions will be available in the Company's year-end financial statements filed on SEDAR.
Marketing Technology News: UK SAAS Company Zymplify Launch Intent Data Platform Lead Onion