Twinword included among top seven companies on Amazon Web Services Marketplace
Twinword Has Established Itself As An API Supplier In The AI Solution Sector
Twinword, a company that has developed a platform that collects, analyzes, and uses big data based on natural language processing technology, was recently ranked among the top seven companies on Amazon Web Services (AWS) Marketplace.
A member company of the K-ICT Born2Global Centre, Twinword announced on December 8 that it had been designated as an API supplier in the AI solution sector by AWS Marketplace and featured on its main page.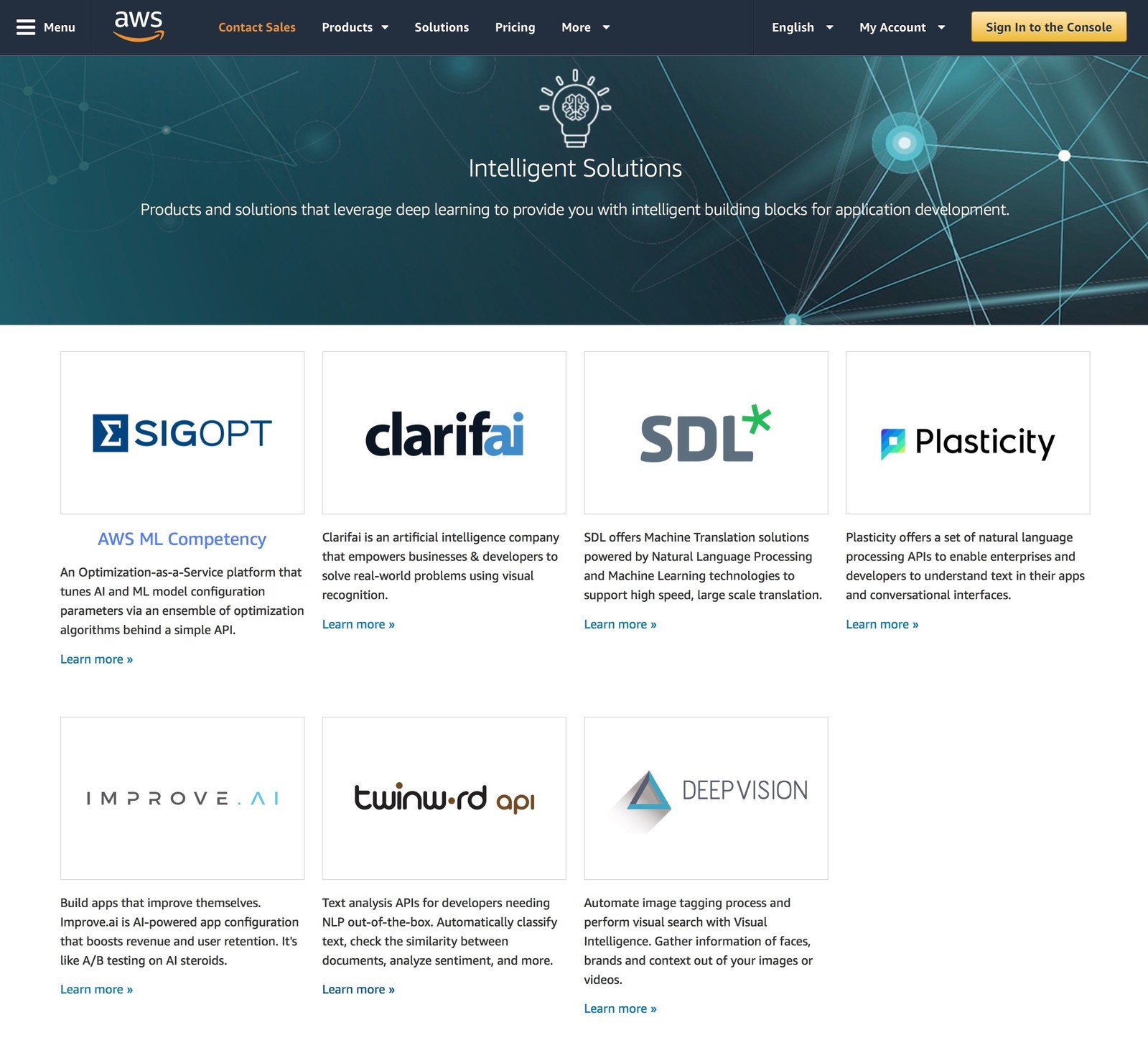 AWS Marketplace is an online store that helps customers find and purchase the services and software they need to operate their businesses and establish programs.
Also Read: Genesys PureCloud Integrates with Amazon Lex
With the growing focus that Amazon has been placing on its API marketplace (which features operational systems for web service developers and programmers and application program interfaces), Twinword, which specializes in the extraction of contextual data, released 13 APIs on AWS Marketplace, including its automatic topic tagging, word association, and sentiment analysis APIs.
Twinword's language analysis API comprehends and analyzes sentences in two ways: natural language processing technology and the human process of creating associations between words. This API is currently being used to create search engines, online shopping websites, and software that is based on language analysis. Twinword also offers search engine optimization service through "Twinword Ideas," an independently developed API-based keyword research tool.
Twinword CEO Kim Kono said, "According to Forbes, the API market is growing very rapidly, as evidenced by the registration of 16,590 APIs released by companies such as Google and Facebook. Within the past few years, many global corporations, including Oracle, HP, and IBM, have entered the API market. With the increasing interest in the Fourth Industrial Revolution and AI, AWS Marketplace is increasingly focusing on APIs related to AI. The fact that Twinword's API service has been included in Amazon's rankings of top API developers is itself highly significant." Kim went on to add, "It is proof of the general recognition of Twinword in the API market. And as a result, we will soon become a much more active player in the market, which is expected to continue growing."
Also Read: SparkPost Now Available on AWS Marketplace
According to the statistics of RapidAPI, a competitor of AWS Marketplace, Twinword has more members and users than companies such as AlchemyAPI, IBM Watson, and Microsoft.
Kim explained, "It is astonishing that Twinword's API is competitive with those of conglomerates and multinational corporations–in fact, it is currently believed to be even more advanced than many of the APIs of such companies. The fact that Twinword's language analysis API has become so widely used implies that, with the shift to a content-centered structure, users are becoming increasingly interested in tools that accurately analyze how people use language."
Recommended Read: Introducing the Protagonist Platform, A Narrative Analytics Solution That Uses Data Science to Expose Comprehensive Market Landscapes Without Limit or Bias