Flipboard launches a new self-service program for publishers: for the first time publishers around the world can easily join Flipboard, have their stories discovered by readers on the platform and build a new channel for traffic to their websites. Flipboard is also rolling out the Reader Enhanced Display (RED) Bolt performance mark to give fast, reader-friendly websites more visibility on the platform.
Every month more than 100 million people are on Flipboard reading and sharing stories they discover, and publishers are seeing that engagement reflected in their traffic. In a post on August 7, 2017, Parse.ly reported:  "One key thing to note is that this (Flipboard to publisher) traffic almost exclusively comes from a tablet, phone or other mobile device; 99.4% of Flipboard's referrals in the first half of June were via mobile. In fact, when we narrow our scope to mobile consumption, Flipboard becomes the fourth most common referrer to sites in our network, right behind Twitter."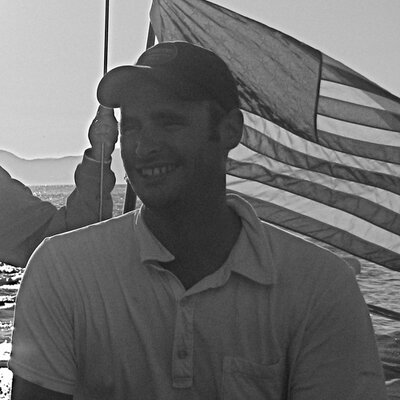 "With the bulk of traffic now coming from mobile devices, it's an important time to invest in fast, quality experiences that readers love. And, with the advancements in design and mobile standards, we are now able to open our platform to millions of sources," said Mike McCue, CEO of Flipboard. "The tools we are rolling out today allow us to welcome new publishers and celebrate great content, which has been a key part of our mission from the beginning."
The Mobile Web and the RED Bolt
Starting today, the RED Bolt will appear next to articles on Flipboard that have mobile-optimized pages. The first titles that will receive the RED Bolt include world-class publications such as The New York Times, The Washington Post, The Verge, Axios, The Economist, People, Esquire, Self, Conde Nast Traveler and Mashable.
"With Flipboard we've been able to develop a new, high-quality channel for web traffic and social discovery of our content that is consistently one of our top referring sources," said Regina Buckley, Senior Vice President, Digital Operations and Business Development, Time Inc. "Premium mobile products are a priority for Time Inc. and Flipboard's new RED Bolt program is a great innovation that allows us to benefit from that work."
To receive the RED Bolt, mobile sites need to load in one second or less, be free from aggressive pop-up ads and not redirect readers to an alternate site. Generally, publishers that have implemented AMP technologies will meet the core requirements for the RED Bolt and AMP optimized sites will be fast-tracked in the process. In the coming months, the RED Bolt will roll out to thousands of publishers on Flipboard and by the end of the year it will be automatically awarded to all sources that meet the user experience standards.
Publisher Self-Service – How It Works
In addition to the RED Bolt recognition, Flipboard is simplifying how publishers join its growing platform with a new publisher sign-up tool that lets them automatically add, edit and organize their content on Flipboard. Starting today, publishers not yet on Flipboard can go to www.flipboard.com/publishers, select "Sign Up," and follow the steps to submit an RSS feed for review. Once approved, a publisher's content will be live on Flipboard and articles will be algorithmically indexed and surfaced in related topics and Smart Magazines across Flipboard.
"Mashable's referral traffic from Flipboard has increased ten-fold in recent months," said Jenni Ryall, Mashable's Vice President of Content Strategy. "It's proving to be one of our top four drivers of traffic, outperforming many other more traditional platforms."
Existing publishers on Flipboard can log into their accounts on flipboard.com, go to their profiles to add or manage the RSS feeds that power each of their Flipboard Magazines. Publishers can now edit, add and update feeds associated with any of their Flipboard Magazines. This new functionality gives publishers a new interface to control their feeds on Flipboard and ensures fresh stories and important coverage are reaching their audiences on the platform as stories are published.