A Digital AI Assistant That Uses a Business's Own Phone Number and a Desktop App to Text Message with Patients
Inphonite, LLC, the leading provider of customizable medical appointment reminders, at #MGMA18 announced Art of Chat, a chatbot built to work as a standalone product or in conjunction with InphoniteVoice SaaS automated messaging. Art of Chat combines customers' mobile needs and desires with an intelligent texting application and front-end desktop application for businesses to monitor texts and take over the chat at any time.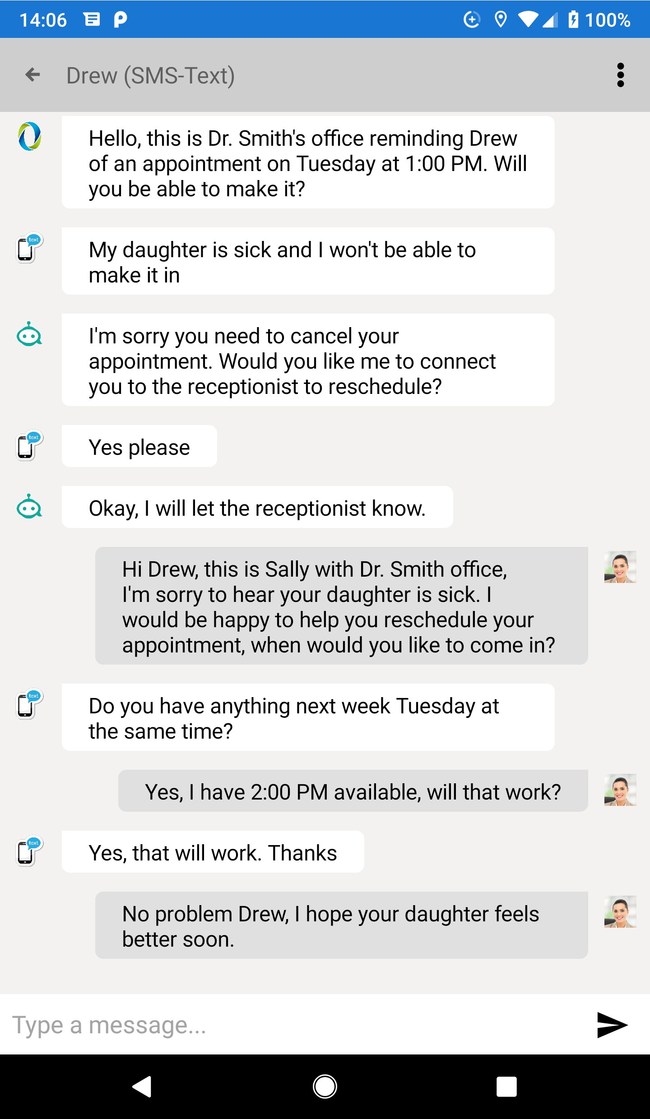 Art of Chat will soon be offered to Inphonite customers and the general public. President, Christine Tosi had this to say, "In approaching our current users about this product idea, we discovered a real need. Imagine being able to text the main number of your doctor's office anytime you want, not just in response to appointment reminders, but to reach out with questions from the mundane to the detailed and have a system or person text back appropriately. Inphonite's Art of Chat connects any phone line with our Artificial Intelligence to communicate in a meaningful way. The best part of Art of Chat: it directs communications to a live person if it cannot figure out how to handle the patient's text."
Also Read: Nearly 90% of App Developers and Marketers Say Their App Is a Financial Success, But Is It True?
Art of Chat – Initial Feature Highlights
Artificially Intelligent Chat Bots

Virtual Receptionist
Answering Service
Customizable Surveys

Text Message Monitoring and Drop-in Interface
Encrypted Report Delivery
Also Read: Cirrus Insight Receives Growth Capital Investment from Clovis Point Capital
About the Art of Chat
Art of Chat is an adept and intelligent texting service that can be utilized in any business setting to communicate directly with customers. With its included Artificial Intelligence to understand patient intent, Art of Chat supplies bots for surveys, better understanding of appointment reminder responses, or answering simple questions, all with the ability to monitor or take over texting from a PC app.
Recommended Read: Study Finds Retailers See Over 20% Traffic Lift from Radio Ads