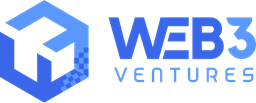 Web3 Ventures Inc. ("W3V" or the "Company"), a platform company focused on incubating, accelerating, and developing world class projects and applications for the decentralized web, is pleased to announce that it has appointed Zach Rosen to its Advisory Board.
A Berkeley alum and experienced founder that has built and scaled a startup to eight figures in revenue, Mr. Rosen is a founder at Brydge, a startup that enables dApps (decentralized applications) to deploy on one chain and accept payments from the rest. Mr. Rosen holds previous experience in both software engineering and investment banking.
Marketing Technology News: GoDaddy Introduces Web Hosting Plus to its Lineup of Products
"I am very excited to be working alongside W3V, leveraging my network, background, and active role within the web3 space to help identify and evaluate world class crypto projects for their platform. I'm most excited by teams building simple, beautiful interfaces that abstract the complexities of ZK's and DeFi, making the decentralized web more accessible for the mainstream. I look forward to utilizing my passion for building from zero-to-one and my experience in scaling technology sales teams to help advance and accelerate W3V's projects and initiatives," said Mr. Rosen.
Marketing Technology News: MarTech Interview with Anatoly Sharifulin, CEO at AppFollow