RushHive is proud to open its doors and offer a new mobile application experience for use by businesses everywhere. Developed as a one-stop communication hub, RushHive is appropriate for any business that wants to go mobile with their customer communications.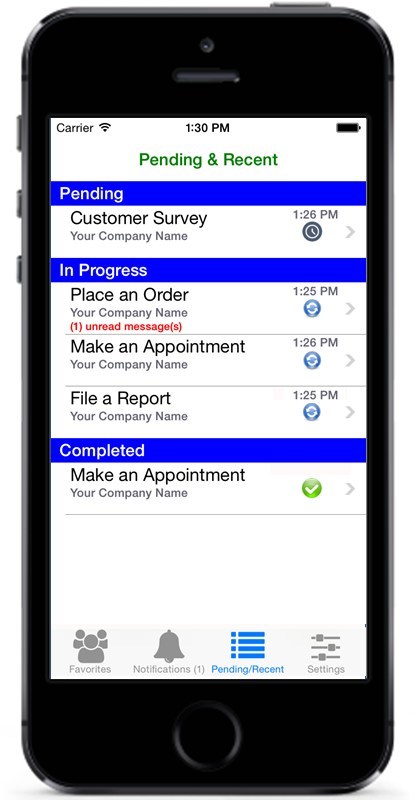 RushHive is an app platform-for-lease that was developed as an answer to one of the more complicated problems encountered by many new businesses, or current businesses that now seek to go mobile: worrying over the additional cost of digitizing customer communications. In this age of technology, nearly all communications are digital; and for customers, that means apps for their phones. RushHive is intended to be a quick and fast communication hub where multiple businesses and customers can connect.
Developing a mobile app for a company is an expensive undertaking; a typical app can cost tens of thousands of dollars to create. In addition to the developmental research required, coders and developers themselves are also extremely costly. Many businesses, especially new ones, are already struggling with initial start-up expenses and employee payrolls versus incoming revenue.
"Businesses need to focus on the day-to-day needs of the business itself, not the creation of mobile applications. Yet at the same time, businesses have a hard time competing without a mobile communications presence; and customers want that too. RushHive is the economical answer to this dilemma," RushHive Founder Eric Stadter said.
RushHive developed its universal app template to be of use to any business. Companies lease space on the platform, then personalize their space and offer the services of that app to their customers. RushHive's business-to-customer interface is customized to fit the style and needs of any company using it, without the hassle of having to decide on basic functionality. Businesses apply their company name, logo and address as well as personalized communications that match their customers' needs. Businesses can also decide whether their services are publicly visible to everyone or whether they wish to keep their app users limited to a specific list of invites.
To use RushHive, businesses have two options: simply direct their individual customers to visit the App Store or Google Play to download it for free; or businesses may choose to send a direct invite to their customer's email address. After installing, users can search for a specific company in the universal directory — a step which may be skipped if businesses use the more direct invite option.
Customers can then communicate with that specific business as often as they wish through RushHive. Once multiple businesses become members of RushHive, customers can link to and communicate with each of those businesses through the same application, simply by searching through the RushHive directory. RushHive intends to be a one-stop app for all customer/business related communications.
The world of business is increasingly digital; and for customers, that means the world of business needs to be increasingly mobile. Businesses can no longer afford to be analog-only in their customer communications. RushHive is poised to become the solution to this problem, as well as the answer to that common customer question: "Do you have an app?"