Arise Virtual Solutions Inc., the leader in on-demand customer management solutions, is ending the year on a high note as a result of a record number of new client wins and call center users. These wins have positioned Arise for rapid revenue growth in 2018.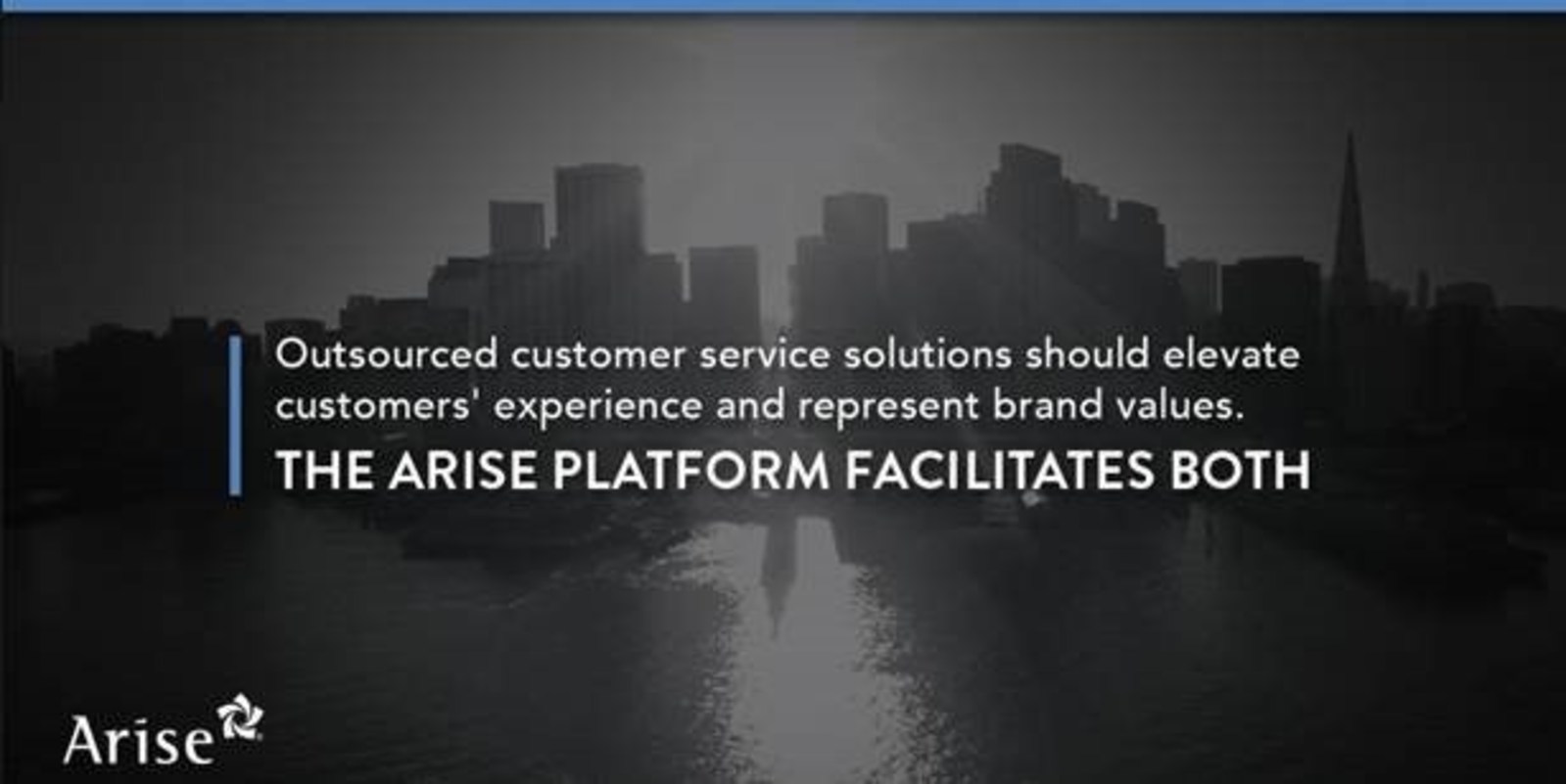 "With an on-demand platform that uniquely enables industry leading flexibility and quality across the United States, Canada, and Europe, we're experiencing a surge in clients and call centers engaging with Arise as the platform economy gains traction," said Daren Gonzalez, Senior Vice President, Sales & Marketing."Moreover, with the growing importance of an exceptional customer experience, companies are taking notice of the premium onshore solution available via the Arise platform with highly competitive economics."
Since 1997 Arise has been a leader in the customer management industry, pioneering the platform economy even before companies like Uber and TaskRabbit. The Arise platform enables clients to adopt an on-demand customer service capability, and the flexibility and quality that comes with it. In 2017, major companies engaged with Arise, deciding to take advantage of the unique and innovative technical solutions the Arise Platform offers.
Arise's nine new clients in 2017 crossed many verticals, including e-commerce, luxury retailers, home improvement, healthcare, and travel and hospitality. They represent industry leaders in the Fortune 500.
"This has been a record year," said Robert Padron, Chief Customer Officer. "We have been working hard to provide the best customer management solutions and it is exciting to see these companies take notice and engage with the Arise Platform. Almost immediately, they see the flexibility and quality of service, and wonder why they didn't do this sooner. We look forward to seeing what 2018 brings."
Also read: How B2B Marketers Can Prove Their Effectiveness to the C-Suite