James Tallman Joins Zift Solutions Board of Directors
James Tallman, an Experienced CEO and Strategic Business Advisor, Will Assist with Global Expansion
Zift Solutions, the Enterprise Channel Management leader, announced recently that James Tallman has joined its Board of Directors as an independent director.
"Zift is pleased to welcome Jim to our Board," said Gordon Rapkin, CEO for Zift Solutions. "We look forward to leveraging his experience with hyper-growth, business scale and worldwide expansion as Zift continues to define and dominate the Enterprise Channel Management market segment."
Also Read: Zift Solutions Launches Content Certification Training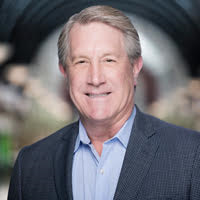 Tallman has a strong industry background in enterprise software, legal, eCommerce and technology consulting. He currently serves as CEO and Board of Directors member for Innovative Interfaces, a California-based software company specializing in integrated systems for library management. Tallman also serves as a strategic advisor to several private companies and private equity firms.
"I am truly excited to contribute to the growth, vision and continued momentum of Zift Solutions as its newest Board Member," said Tallman.
Tallman joins Zift during a strong period of growth and innovation. The company scaled impressively in 2017, doubling revenue, expanding its customer base by nearly 50 percent, and increasing the number of users on the Zift Channel as a Service platform by more than 85 percent, creating the largest channel partner ecosystem worldwide.
Also Read: DocuSign IPO: Stronghold of SaaS in the US Tech Market Continues
Tallman's professional background spans the globe, as Tallman has lived and worked in North America, Latin America, EMEA and Asia Pacific. He has a demonstrated track record with multiple next-stage growth companies.
Prior to Innovative Interfaces, Tallman served as CEO and Board of Directors member for DataCert Inc., the industry-recognized global software leader of Enterprise Legal Management (ELM) Solutions. He led the sale of DataCert to Wolters Kluwer and managed ELM Solutions, a combined entity of DataCert and TyMetrix. Tallman also provided industry thought leadership for the Passport Technology Platform, which was awarded multiple patents and is the industry-leading legal applications software development platform for hosted, behind the firewall, and SaaS-based legal applications.
Recommended Read: Impartner Spring '18 Release Makes it Possible for Channel Managers to Create the Perfect Partner Experience In Real Time