BirdEye Hires Former Eventbrite Executive, Chris Aker as Chief Revenue Officer
A Sales and Marketing Veteran, Chris Aker has More Than 13 Years of Experience in Scaling and Managing Complex Sales and Marketing Programs
Leading customer experience platform BirdEye recently announced that Chris Aker has joined the company as Chief Revenue Officer. Effective immediately, Aker will be responsible for all aspects of BirdEye's sales, marketing, business development and customer success teams.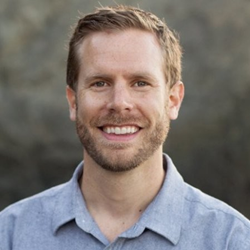 A sales and marketing veteran, Aker's experience includes more than 13 years of scaling and managing complex sales and marketing programs. He most recently served as Vice President of Global Sales at Eventbrite, where he grew the sales organization from a single office to a global team in 8 countries across all disciplines supporting SMB, MM, and Enterprise clients, contributing to a $1B+ company valuation. Before that, he held various sales and marketing leadership roles at Revana for 5 years.
"I'm honored to have the opportunity to lead the next evolution of BirdEye as a pioneer in customer experience," said Aker. "I'm impressed by the profitable growth BirdEye has experienced already, and by uniting BirdEye's sales, marketing and customer success efforts, I'm excited to drive the company even further."
Also Read: Here's What Was on Everyone's Take-Away List at Revenue Summit 2018
"We're thrilled to have Chris lead BirdEye's revenue expansion," said Naveen Gupta, CEO at BirdEye. "He shares our passion for innovation and customer obsession, and brings tremendous experience in scaling revenue, moving upmarket and leading a world-class go-to-market operation."
BirdEye continues to expand the penetration of its "all-in-one" customer experience platform — reviews, listings, social, surveys, insights and benchmarking. The BirdEye platform allows businesses to manage customer feedback for 1, 10 or 10,000 locations, in one place so they can focus on what matters most: happy customers. The company has been growing rapidly over the last few years, with 25,000+ customers, 5 global offices and 250+ employees. The plan for next few years includes scaling upmarket and expanding internationally.
BirdEye is hiring top talent in sales, marketing and customer success.
Recommended Read: Digital Experience Data Reveals Customer Experience Isn't Just for the Holidays