Social media influencer marketing has become incredibly useful for brands looking to expand their online reach. It can also be a very lucrative business for people who have large social media followings. A problem arising from the increase in influencer marketing is that it's often not clear when influencers have been paid to share their endorsement of a brand's product. Many businesses/brands and influencers are still failing to comply despite numerous warnings from the Federal Trade Commission (FTC) on how to disclose a paid relationship between the two. Frere Enterprises, a company specializing in innovative technological solutions, examines why disclosure with influencer marketing is so important.
Also Read: Cloud-based CRM Solutions Will Increase Your Sales and Offer a Seamless Customer Experience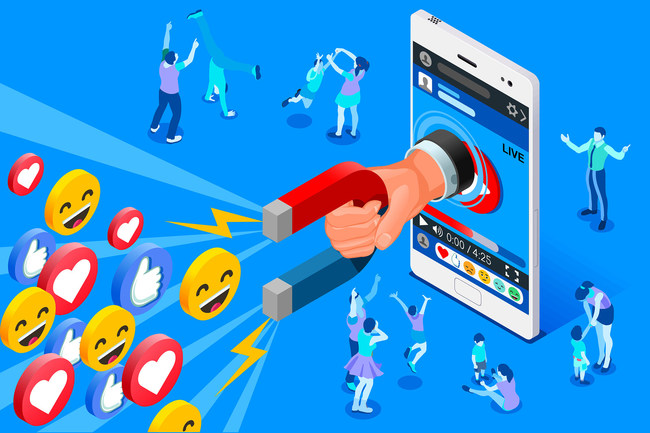 Why is disclosure of a paid endorsement so important? Endorsements, particularly when given by a celebrity, are considered highly persuasive. Most people now consider people with a large social media following as a type of celebrity. Their audience connects with them and that connection creates a sense of trust. It's been shown that having a positive association with a known person causes a positive association towards a product attached to that person. It can also cement a product in one's mind. This creates an ethical reason for influencers and brands to make distinctions between personal endorsements and paid ones. The FTC has made it clear that any paid endorsement should be disclosed so that consumers are aware they're being marketed to.
Also Read: ON24 Accelerates Growth as Marketers Own More Revenue Responsibility
Does that mean it's unethical for a business to use influencer marketing? Not as long as it's clearly disclosed. This can be accomplished by plainly stating that the influencer was given the item or was paid in exchange for an endorsement. In April 2017, the FTC began a campaign to shut down non-disclosed social media endorsements by sending out educational guidance letters discussing the obligations of both brands and influencers to practice transparency. The agency has since upped the pressure and recently taken action against large companies, including Adidas and Mini Cooper, stating that they purposely did not disclose paid endorsements.
As a company focused on innovative technology, Frere Enterprises has watched in interest how the growth of social media has created new opportunities for businesses. The rights of the consumer, however, must always be a priority. Transparency is necessary for consumers to make educated decisions. Frere Enterprises praises the FTC's efforts to protect consumers and demand ethical standards in marketing.
Recommended Read: TMMData Announces New Marketing Campaign Tracking Capabilities to Its Platform