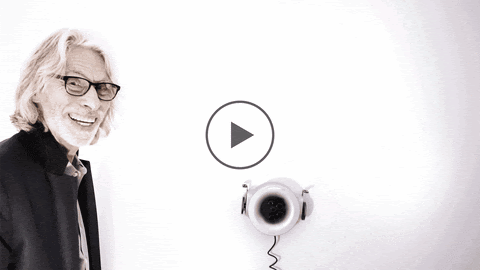 Bob Mankoff, president of Cartoon Collections and former cartoon editor of The New Yorker, teams up with Scribit, the write&erase smart plotter, to launch the world's first 'Robotized' cartoons on its "Spotify-for-art" platform.
Drawn from the half million+ cartoons available on CartoonCollections.com, Scribit will add a selection of the most famous cartoons from the pages of the New Yorker, Esquire, The Wall Street Journal, The National Lampoon and other iconic publications to its art-streaming platform. Scribit app users will have access to a gallery of nine cartoons – three by Bob Mankoff and six by Charles Barsotti from Mankoff's collection – and the robot will bring the drawing from paper to their wall.
Marketing Technology News: TEC Eurolab Doubles Productivity With Data Management Solution from Cohesity and HPE
Scribit's ability to write&erase will allow users to download a new cartoon to their wall whenever they wish. The collaboration with Mankoff – the fifth installment of the Scribit Originals series, which aims to bring critical and original content to the walls of Scribit users across the world – premiered at an event in New York City on December 6th.
"I have been working for over four decades as a creator, editor, entrepreneur and evangelist for cartoons," – says Bob Mankoff. "In many ways, single-panel cartoons are the original memes. But cartoons are meaningful rather than just what I call 'memeingfull' — they invite greater reflection and thought. Cartoons are a unique medium for entertainment, enlightenment, education, and insight delivered in one compact package."
Marketing Technology News: IBM AI Innovations Sharpen Risk Detection in Identity Management
In a world of clicking, pinging and swiping, digitalization has become inevitable: more and more publications are transitioning from paper to digital formats. Scribit aims to reduce screen time by providing an analog format for consuming digitally produced content.