Community Association Management SaaS Company Spotlighted by World's Largest Peer-to-Peer Reporting Marketplace
G2, a renowned peer-to-peer business software review platform and marketplace, has recognized TOPS [ONE] as a community association management leader in their 2022 Winter Report.
Marketing Technology News: MarTech Interview with Stacy Adams, Head of Marketing at Vyond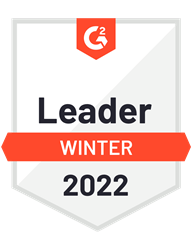 Being recognized by G2 based on the reviews of clients whom we strive to serve in the HOA and condominium association industry makes this recognition very meaningful to TOPS! We are thrilled to see the difference TOPS [ONE] is making for our customers. -TOPS Software President & CEO, Mike Hardy
Notably, TOPS [ONE] advanced in rankings for the community association management category gaining top recognition as an industry leader. Leaders in the Winter 2022 Report are recognized as being rated highly by G2 users and having substantial Market Presence scores.
G2's Community Association Management Software category is described as a SaaS solution that provides property managers, homeowners associations (HOA), condo associations, and co-ops with tools to manage and organize their community. Property managers and HOAs can use community association management software to organize their communities and ensure all members are up to date on their dues and other paperwork and that meetings run smoothly. Resident portals or community websites are often included so both residents and property managers can update the community about important events, schedule meetings or activities, and pay dues or create maintenance requests.
TOPS Software President & CEO, Mike Hardy said "TOPS works hard to deliver the best solutions for managing community associations, and this honor reinforces that we're fulfilling our brand promise. We are delighted to be recognized as an Industry Leader by our incredible customers that continue to choose TOPS [ONE]. Being recognized by G2 based on the reviews of clients whom we strive to serve in the HOA and condominium association industry makes this recognition very meaningful to TOPS. We are thrilled to see the difference TOPS [ONE] is making for our customers."
Marketing Technology News: G2 Closes Year of Record Growth in 2021 and Cements Position as Largest Software Marketplace in the…