Panopto, a leading enterprise video platform provider, and Hive Streaming, a leader in enterprise video distribution, announced a strategic distribution agreement. Through the agreement, Panopto customers will have access to Hive Insights, a video analytics dashboard that provides network, application and video production teams with actionable reports on live event performance, quality of experience, and network load. Starting today, Hive Insights will be included with Panopto at no additional cost to Panopto customers.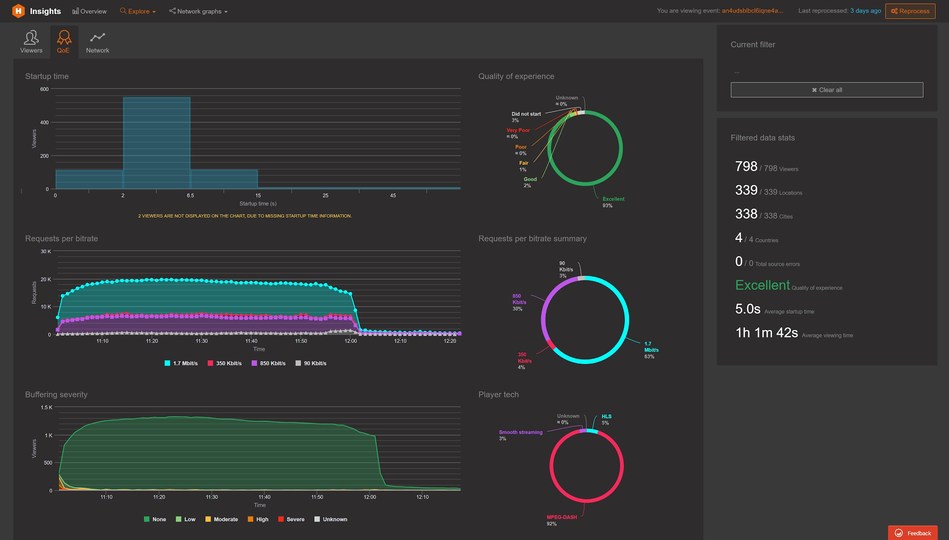 In recent years, live streaming has become a critical part of executive messaging, corporate communications, employee development, and corporate events. As businesses increasingly insource the production and management of these events, IT organizations and AV teams need tools that simplify video streaming, network monitoring, and troubleshooting. In response to this market demand, Panopto and Hive engineering teams have worked together to integrate Panopto's live streaming solution and the Hive Insights dashboard. The integration extends the reach of Hive Streaming to Panopto customers to enhance the enterprise video viewing experience.
Also Read: Moz Acquires STAT Search Analytics
During a live stream, Hive Insights monitors viewing data, quality of experience, and network load down to individual subnets and devices, providing interactive reports that can be accessed by the video production and network administration teams. Reports can be filtered by location, streaming quality, operating system, device, and browser. In addition, production teams can view aggregate event data such as overall network impact, or drill down into specific regions, cities, locations, and subnets to identify network bottlenecks.
"Nothing stresses enterprise networks like high-quality video. With our solution running on viewing devices, Hive Streaming is uniquely positioned to assess the performance of enterprise networks from these end points," said Johan Ljungberg, CEO of Hive Streaming. "By partnering with Panopto, we're taking the next logical step, combining our industry-leading Insights solution with Panopto's powerful live streaming platform."
Also Read: GetResponse Bolsters Digital Marketing Platform for SMBs, Enterprises
"Live events are having a transformative effect on how businesses communicate and share ideas," said Eric Burns, co-founder and CEO of Panopto. "In the last year, Panopto Cloud customers have successfully streamed more than 100,000 live events to internal and external audiences around the globe. Now through our integration with Hive Streaming, we're providing IT and video production teams with a new level of control and insight into the performance and impact of these events."
Recommended Read: Maximizer CRM 2019: All-In-One CRM Platform Supports Predictable Growth and Salesforce Productivity