Successful Exec Brings 20 Years of Data Experience, Most Recently at Zoominfo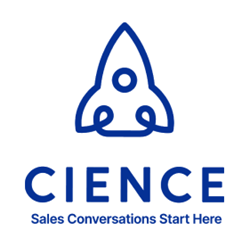 Today, CIENCE announced the addition of data industry veteran Brian Perks as General Manager, Data. Brian brings more than twenty years of experience to his newly created role at CIENCE. Previously, he led data and digital strategy and acquisition for publicly traded company Zoominfo, and has been a force for strategic evolution for leaders in the space.
Marketing Technology News: MarTech Interview with Nick Mattingly, Co-Founder and CEO at Switcher Studio
Prior to Zoominfo, Perks held executive roles at data companies Bombora, Owler (acquired by Meltwater), Pipl, InfoGroup, and Jigsaw (a Salesforce company).
"Brian brings decades of leadership and highly relevant experience to help accelerate our growth strategy," said CIENCE CEO John Girard. "Adding a leader with Brian's unique background, skillset, and most importantly perspective—thanks to his varied and impressive succession of roles in the data space—will take our data division to the next level."
CIENCE's explosive growth over the previous six years—three times recognized on the Inc. 5000 Fastest-Growing Private Companies in America list, including 2021's No. 588 (for an 817% three-year growth rate)—has necessitated aggressive expansion. Perks will oversee the launch of a host of new CIENCE sales data offerings in the coming months.
"The approach that CIENCE has taken is impressive, managing campaign interactions and outcomes—as any data verification process is unique," said Perks. "I am excited to leverage this process in the realization of persona-based digital, account-based marketing (ABM)."
Marketing Technology News: Investment Forecast Platform Monstock introduces NFT function
An upcoming product launch tackles the biggest targeting issues marketers face today. Traditional ABM has used IP address-level targeting to connect sellers with their prospects. A major flaw in this approach is twofold: 1) Impressions are served to every device on the network without regard for the decision-making function, and 2) current "work from home" realities make reaching remote decision-makers impossible.
The CIENCE ABM approach ensures advertising, sales, and marketers are investing advertising spend only on the people who care about their offerings. When asked about the implications, Perks said: "The CIENCE strategy will deliver better ROI for our clients by reducing wasted impressions while providing more accurate engagement signals … It is no longer acceptable that half of your marketing budget is wasted, especially when CIENCE can help you spend smarter."
Perks joins a data division currently serving hundreds of cross-industry clients, with a robust data asset that spans over 300 million records.
Marketing Technology News: AI Technology to Contribute up to 70% Of Carbon Emissions Reductions by 2060: IDC and Baidu White…