Nick Mattingly, Co-Founder and CEO at Switcher Studio shares more on the impact of streaming networks and videos when it comes to content creation in this chat with MarTech Series:
_______
Welcome to this MarTech Series chat Nick, tell us more about yourself and the story behind the Switcher Studio platform…how has the platform evolved over the years?
I think I've always known that I wanted to do my own thing. I started my first business coming out of college in 2010 — and YouTube had not been around very long. The idea of having a video on the internet for your business was something that was appealing to a lot of folks. In some cases, they didn't want it on YouTube because they didn't want an ad on it. They'd want it on their website instead. So we looked into how we could help host videos ad-free on companies' websites and how to do paywalls and ticketed events. But before you could even get to that part of the puzzle, you had to make the video first. We ended up making videos for a lot of our customers.

As we started to scale, it got to a point where we could only take on so much. We wanted to flip the concept and figure out how clients could start doing this on their own. Back then you would see so many people get excited about making content, but the cost was high. There was so much gear involved. It was so hard, and in a lot of cases, our clients felt like they had to hire a person just to focus on making the videos. There was a big gap between the idea and the client actually saying "yes"; we wanted the clients to get to a point where they could be making a video once a month, once a week, or every day. I was trying to get people to say "yes" a lot sooner and get equipment out of the way. 
In order to lower the complexity and costs we had to stop relying on existing solutions for video creation and invest in building our own. We started with a simple concept of allowing you to wireless sync up to 4 iPhones and iPads and "switch" the camera from one device to another, combined with the ability to live stream to YouTube Live and self-hosted video players on your own website. The idea was to build a better way to make video using off the shelf hardware (iPhones and iPads) that was easy enough that anyone could do it. After launching our first version of Switcher and getting some early traction I transitioned from our agency to go all in on Switcher. That was in 2014 before Meerkat and Periscope set the stage for social live video that we now see on platforms like Facebook Live, and Instagram Live and really set the stage for where we would go next.
Switcher has been used in a lot of different ways from sports to podcasting, to worship, to weddings, you name it. We've always strived to make Switcher a solution where your creativity is not limited by the product. I think the solution was actually ahead of where many businesses and creators were in terms of video and livestreaming. 2020 really changed that and the demand for a simple tool that allowed high-quality video and livestreaming to really accelerate. Last year Switcher reached nearly 4x paid user growth in 2020 more than doubled our team size since we started (and we were profitable — which is uncommon for a venture-backed growth stage company).
Recently we had a huge release at the end of September that introduced new features to help businesses create shoppable live video. This is the first time that we have been in the market talking about our product for e-commerce and for live selling. With this release we introduced templates that are designed for selling products and that are easy to customize. You can even create clips and highlights from your longer videos. It's definitely something that anybody can learn and do. And now you have the option to record video or livestream in vertical mode with Switcher, which gives users more flexibility on the platforms they plan to have the video (Switcher supports horizontal and vertical video modes).
Marketing Technology News: MarTech Interview with Kate Adams, SVP of Marketing at Validity 
What are some of the top content creation trends and social media trends that you feel B2B marketers need to be paying more attention to, in today's environment?
I know I'm biased but the biggest B2B social media and content trend is the shift to video — and not just recorded video, but live streaming growth has seen astronomical growth. Video is a winner in so many ways. It's more entertaining and an easier and quicker way to impart knowledge. Video ads are known to perform better than static ads. Once you have good video footage, it can be edited, cropped, and reused in so many ways — ads, social posts, blogs, website content, etc. And let's talk about YouTube — the second largest search engine in the world. Your business needs to be posting to YouTube if it is not already. 
The tools to create video continue to evolve, making it easier and more affordable to make video more often. We feel livestreaming is an even better way to do video because it adds authenticity and engagement that recorded videos just don't deliver. By planning out livestreams, the videos make themselves. Solutions, like Switcher, allow you to easily add branding elements to your livestreams like logos and lower thirds. You can also bring in remote guests for webinars or events and make them look like broadcast productions that you see on TV. All of this is at a very affordable cost. Switcher  is $400 per year — that's 5x less than the ~$2k per year the average person spends on coffee. 
Solutions like Switcher can also easily be fed into virtual meeting platforms such as Zoom or Microsoft Teams to provide more interesting video content for your private meetings and events using Switcher as a Webcam. 
Related to this are LinkedIn Events. If you've been following LinkedIn Events, they have continued to evolve throughout the pandemic as in-person events went to virtual events and now more hybrid events. LinkedIn recently announced that their private events were going away but that they have a registration form to collect participants' contact information whether they view the event in real time or long after the event. 
Specific to B2B marketing, what are some top challenges you often see marketers face when it comes to content creation and content sharing?
I see two top challenges when it comes to content. First is the process of getting good content created and the second is standing out from the crowd with all of the other content that is being created. It may seem that these two are in contrast to each other, but I think they play hand in hand. 
As a B2B business, there's a level of quality that brands expect their content to have and I respect that. But sometimes, perfect is the enemy of good when  brands want to be people and people want to be brands. Your business has a story, it has lots of smart people working there and lots of great customers. Don't forget about all the good things happening within all areas of your business that would make great content for social media. For instance,  highlighting employees puts faces to your brand and can show the experiences and skills your business has.
Standing out is another challenge. Just like the search engine algorithms, social media algorithms are a moving target. It's important to keep up with how the platforms most important to your business are choosing content to display. Is it engagement? Then look at your past posts and see what brings the most engagement and do more of that. Do you have to reach a certain number of followers to get verified? Then make posts (and boost them) based on content that is successful in doing so. Another tactic I am seeing success with is marketing partnerships. Find a business who serves a market similar to yours but does not have a competing product. Coming together with them to collab and serve a broader solution for that customer base is another way to expand the audience for your content.
What are some of the ways in which marketers today can drive better content output with impactful content development tricks suited to their audience? What are some additional  tools that can help here?
One suggestion is to make content creation a habit and part of the everyday process, particularly when it comes to livestreaming. In the same way that you unlock the front door and turn on the "open" sign, get in the routine of making video. If daily video is too much, finding a day/time at least once a week to go on camera and create video content on a schedule gives your audience a day and time that they can expect that you'll be there. Another suggestion is to just try it! I think going live can be really scary and there's just a lot of self-doubt that goes along with that. Are people going to watch? What if they don't? What if I make a mistake? The hardest part a lot of times is just hitting the go live button. I also tell people it's okay that you don't start with live video, but if you can document your process or a tour of your store or office, that might be a good starting place. Just by capturing that, you have a video that you could pull out to do a time lapse and share on Instagram or pull a snippet out to turn into an ad.  
One thing I haven't talked about is targeting content to the prospective customer and where they are in the sales process. General content about your business is good for social media, search engines, and website experience, but when it comes to using content to drive the sale it needs to be more personalized. When you are able to know what industry your prospects are in, what challenges they are trying to solve, and where they are in their decision making process, you can tailor your content to align with their needs, and, I think that is where content can be really powerful. Marketers today are prioritizing first party data collection to get some of this information. We use BigQuery as our data lake and Segment to route user behavior data within our app across internal tools that allow us to help improve our product and services. But in many cases, ours included, businesses need to ask the user for the information they are seeking. Consumers need to feel comfortable that information they give will be used for a better experience for them, whether it's providing customized training materials or highlighting product features for their specific needs – giving requests for data/information a utility to create a value exchange for the user is the best way to help both parties benefit one another.  We've recently explored a customer messaging tool, customer.io, which has some interesting features for delivering personalized content. They also integrate with Segment, which is a bonus for us.  We also use Looker for data visualization and to build customized dashboards, this combination of tools has given us a lot of insight into how to improve our business and improve our product and customer experience. While we are on the topic of data, I can't overstate the importance of ethical data governance and data policies, for example, we do not share user data with third-parties or mix/combine certain data with other sources and we make an intentional effort to limit what we collect and how it gets used.
Marketing Technology News: MarTech Interview with Alex Collmer, CEO at VidMob
How has live selling and live streaming impacted the creator economy and the retail landscape? 
Live shopping is an e-commerce trend that combines live video with the ability to purchase products in real time. Live shopping differs from online shopping in a number of ways.
The first difference is the ability to see products live and in action. Instead of looking at still product images or watching recorded product videos, live shopping viewers have the opportunity to see products live and on display. Seeing products in action can help you better visualize what that product might look like on you, in your house, etc.
The second difference is the engagement component. Most live shopping streams happen on platforms like Facebook, Instagram, and Amazon. During the livestream, viewers have the ability to ask questions about products and gather information that can help them ultimately determine if they want to purchase that product.
As long as you have a smartphone or computer, you can watch live shopping anywhere and at any time. Unlike home shopping shows on QVC and HSN, there's no need to be in front of a television, place a call, and then wait on hold until someone is able to take your order.
With live shopping tune in to a desired live selling stream on Facebook Live or a brand's website (via Livescale or similar), and make a purchase directly from the video with a few taps or clicks. The live shopping experience creates convenience for consumers with lower friction and opens up more opportunities to discover, share and buy online. 
Many larger brands are utilizing creators or trained product experts as hosts for their live selling for a number of reasons. First, creators come with a network of people who trust them and will respond to the creators' perspective when talking about a product. Secondly, many creators are natural entertainers or hosts and know how to engage an audience. This helps draw and retain viewers to the live sale. Another impact live selling has for the creator is the ability to have a new revenue channel. Platforms like Amazon Live give their creators a commission on every product sold through their content.
A few predictions on the future of the creator economy and how this evolution will impact the way online marketing works?
Over the last several years, there have been a couple of trends in consumer behavior and digital marketing that are changing how businesses engage new audiences. First, there's been a huge shift globally to buying online. According to the Mastercard Economics Institute, consumers spent $900 billion more at online retailers in 2020 versus the prior two-year trend. Experts predict that this number will continue to rise. McKinsey has some great charts that further explain how consumer online shopping has changed through the pandemic.  We also know that most consumers start with online research before making a purchase, whether that purchase is made online or in store. So a business's online presence is crucial to success. I think this will continue to grow over time. When businesses can partner with creators or influencers that align with their products and their brand in a natural way, it's a good and usually cost effective way for brands to extend their online marketing. I also think you will start to see businesses and brands create their own video content in collaboration with their team and employees in a way that we haven't seen before that can really feel authentic and help build relationships and trust with viewers who will ultimately become buyers and help drive sales. 
Some last thoughts, takeaways, digital marketing tips and best practices!
Digital marketing is always evolving which is exciting in the way that it brings new opportunities every year. There are a few key things that we are keeping track of in addition to video and livestreaming content. First, as an app, what is happening with Apple's App store when it comes to data and access is one we watch closely. 2021 has already had big changes for the apps in the store. Both Google and Apple have already implemented requirements for app developers to be more transparent on what data they are collecting and how that data is being used. Consumers are now able to choose whether they share data with the app developers or not which is impacting marketer targeting substantially. In addition, Apple is changing the types of marketing and fees that are allowed in the app store.  This could have a big impact on the relationship between developers and those that use their products and the types of services they are able to provide users. 
Second, live selling is one to watch very closely. The large digital platforms like Facebook, YouTube, Amazon, Pinterest, TikTok, etc. are investing heavily in evolving their functionality to enable sellers to conduct business. Recently, YouTube released  their YouTube.com/Shopping destination. Pinterest recently announced their plans for building functionality for live shopping including PinterestTV which will include shoppable livestreams. 
Lastly, we see an evolution of how video is found and consumed on the internet. Features like speech to text indexing of video and the ability to add titles or chapters and buttons or links inline with the viewer video experience and optimizing content for best results.
Marketing Technology News: MarTech Interview with Jodi Alperstein, VP & GM at Twilio Segment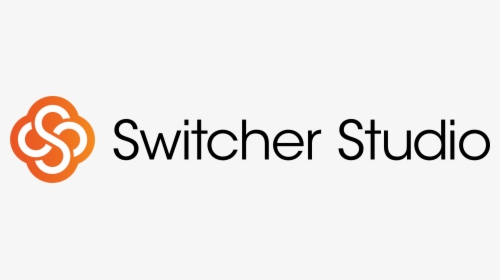 Switcher Studio helps organizations and creators make affordable, high quality video. Switcher Studio lets you connect multiple iPhones and iPads to create unforgettable, multicamera live videos complete with text, graphics, editing, and effects. Share the moment with the world by streaming directly to Facebook, YouTube, LinkedIn, Microsoft Stream, and beyond.
Nick Mattingly is the Co-Founder and CEO at Switcher Studio
Episode 106: The Need for Predictive Systems in B2B: with Viral Bajaria, CTO and Co-Founder, 6sense
Episode 105: Biggest Sales Enablement Trends and Challenges with Mert Yentur, CEO and Founder at Pitcher AG
Episode 104: CMO Best Practices with Kevin Tate, Chief Marketing Officer at Clearbit