Kate Adams, SVP of Marketing at Validity chats about Validity's DemandTools capabilities while sharing a few thoughts on what it takes to implement stronger data management processes to prevent bad data from impacting marketing goals:
_______
Welcome to this MarTech Series chat, Kate! Could you please walk us through what 2021 has been like for the team?
Hi Paroma, thanks for having me! Absolutely. Validity has had a landmark year with exciting momentum across all facets of our business. To provide a sense of our growth, in the last 15 months alone, we've hired 75+ new employees and counting. That makes up almost 25% of our team. We've also brought on some incredible industry thought leaders, including Alain Marcuse as Validity's first Chief Information Security Officer and Barbara Cooke as SVP of Customer Success. Of note, we've also celebrated our 40% year over year net new bookings growth.
When it comes to customer offerings, we've launched several new partnerships and industry-leading products as well. Following Google's announcement of general release support of Brand Indicators for Message Identification (BIMI) across Gmail, we announced new certifications to make it easier for marketers to adopt BIMI. This encourages marketers to engage in ethical practices and provides a more secure email experience for consumers. Additionally, we recently partnered with Spamhaus, the trusted authority on IP and domain reputation data, to bring together a thorough data exchange to educate senders and fight malicious mail, making email safer for all. More so, Validity enabled marketers struggling to measure email engagement in light of Apple's Mail Privacy Protection (MPP) to more accurately estimate the success of their campaigns. 
But what I'm really excited to dig into today is our most recent launch of DemandTools V release, which enables organizations to evaluate their data quickly and then improve the quality of that data in a way that is secure, easy to use, and can be completely tailored to fit their unique organizational needs.
Marketing Technology News:MarTech Interview with Rachel Meranus, CMO at Transfix
Can you tell us more about the DemandToolsV product and release?
DemandTools has served as an original pioneer of database quality management and we're not letting up on investment or innovation – our customers rely on Validity's suite of tools to manage their data and execute ethical marketing campaigns now more than ever. 
Some of the new, cutting-edge capabilities DemandTools offers include: 
Built-in data quality assessment

: The newly integrated Assess module allows organizations to easily understand how strong or weak their data is, revealing where they should prioritize their time and resources to quickly remediate any issues. Through ongoing reports, organizations will be able to better pinpoint areas of improvement and make those changes before it negatively impacts their customer relationships.

Improved user experience

: It features a more modern interface, including intuitive grouping of functionality organized by the problems data quality teams are trying to solve, as well as Mac compatibility.   

Increased adaptability

: Modules complement each other but work separately, ensuring organizations are able to easily customize DemandTools for their own individual needs. Long-time users will appreciate new touches like cross-field comparisons, contact account relationship merging capabilities, and the flexibility to compare fields for updates and upserts instead of using a unique identifier.
The past year has revealed many flaws in typical CRM software and practices, showcasing the need for organizations to better collect, store, utilize, and protect their customer data. The DemandTools V release reflects an exciting industry shift because it solves the unique data challenges organizations are facing today. 
Can you share a bit more about the pitfalls of bad data in today's B2B market?
The impact of poorly managed data is profound and far-reaching. It will hurt everything from a company's marketing efforts, sales win rates, sales productivity, customer experience, employee satisfaction, and ultimately revenue. The inability to act on inaccurate or unverified data will negatively impact an organization's ability to reach, retain and sell into their potential and existing customer base. 
While the impact on sales and marketing is relatively obvious, the lesser-known (and addressed) impact is on employee satisfaction. At a time when employee burnout is higher than ever, it's imperative to fix the problems that make employees' lives harder. Robust data quality management is a way to make CRM admins' and end users' lives easier and roles more effective. 
How often is this an industry-wide problem?
Bad data affects the bottom line of every single organization. In fact, Data Warehouse Institute estimates that data quality problems cost U.S. businesses more than $600 billion annually. Meanwhile, Gartner found that B2B data decays at a rate of 70.3 percent per year. Validity's own 2021 State of CRM Data Management Report also has a wealth of information on all the ways poor data management can impact a business, including that inaccurate data is responsible for an estimated loss of between 5% and 20% of annual revenue for 44% of businesses. While bad data is proliferating across industries at a mind-numbing rate, the majority of that weight is being carried on the shoulders of CRM admins, despite the fact that data is entering the system from nearly every organizational function. In short, for CRM admins, bad data equates to hours of manual work and ultimately wasted time and effort.
Marketing Technology News: MarTech Interview with Jason McClelland, CMO at Algolia
What are some factors that marketers should be focused more on heading into 2022?
Apple's Mail Privacy Protection announcement had a dramatic impact on marketers using open rates to measure engagement. While Apple's introduction of MPP may seem entirely new, it's important to know that major mailbox providers, such as Yahoo and Gmail, have already rolled out similar processes on their own. 
Ultimately, MPP matters deeply to marketers because Apple hosts about 40% of email client usage according to Validity data, making open rates vastly more unreliable than before. In many ways, MPP pushed the marketing industry to adopt an important update many had already enacted–relying on more holistic data to understand campaign performance. Marketers should utilize metrics such as sender reputation signals, inbox placement rates, click-through rates, and even conversation rates to more accurately understand the ways in which their campaigns are performing. While this requires more work at the upfront, it will ultimately enable a higher ROI long-term.
Some last thoughts and marketing / martech takeaways before we wrap up?
Validity was founded on a mission that businesses run better and grow faster with accurate data. Data that lets them target, engage, and convert customers, and do so more effectively than before. Most importantly, data that is sourced, maintained, and used ethically. Many marketers are unaware of all the ways in which their data is being sourced through the many vendors they work with. We fundamentally believe that consumers benefit from transparency about how their data is being tracked and used, and that marketers will be even more effective in their roles when implementing ethical marketing practices.
Marketing Technology News: MarTech Interview with Martin Wilson, Co-founder and Director at Bright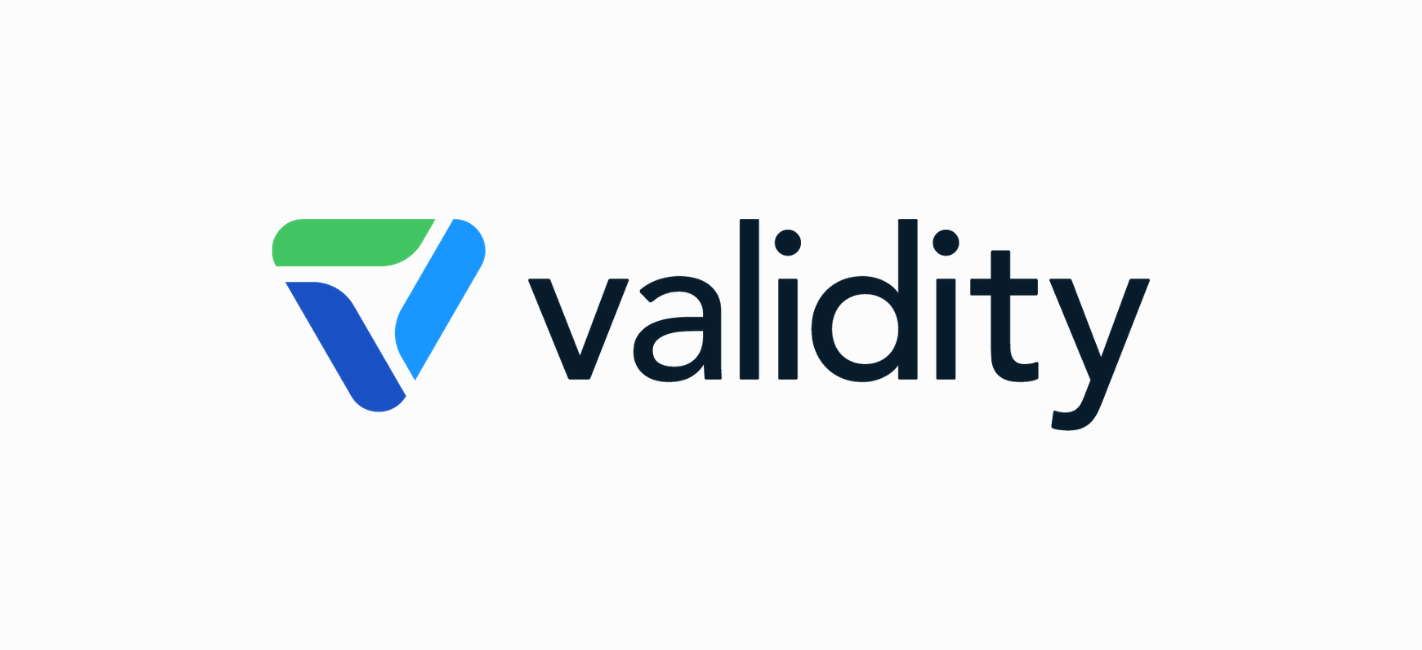 For over 20 years, tens of thousands of organizations across the world have relied on Validity solutions to target, contact, engage, and keep customers – using trustworthy data as a key advantage. Validity's flagship products –DemandTools, BriteVerify, Trust Assessments, GridBuddy Cloud, and Everest – are all highly rated, #1 solutions for CRM data management, email address verification, inbox deliverability and avoiding the spam folder, and grid CRM applications. These solutions deliver smarter campaigns, more qualified leads, more productive sales, and ultimately faster growth.
Kate Adams is SVP of Marketing at Validity
Episode 106: The Need for Predictive Systems in B2B: with Viral Bajaria, CTO and Co-Founder, 6sense
Episode 105: Biggest Sales Enablement Trends and Challenges with Mert Yentur, CEO and Founder at Pitcher AG
Episode 104: CMO Best Practices with Kevin Tate, Chief Marketing Officer at Clearbit