It is becoming more crucial for B2B marketers to focus on building long-term customer value, Rachel Meranus, CMO at Transfix shares a few thoughts on how marketers can achieve this faster in this quick catch-up with MarTech Series:
_________
Welcome to this MarTech Series chat Rachel, take us through your marketing journey through the years and of course, your new role as CMO at Transfix!
Thanks for having me – I'm excited to tell you more about my marketing journey over the past two decades. I started my career in PR, and about 10 years into my career, I jumped into marketing head first. This was right around the time when Marketo and Eloqua were coming on the scene and I was one of the early Marketo customers. Since then, I've been building marketing strategies, teams, infrastructure, processes, and programs from the ground up
Marketing Technology News:  MarTech Interview with Umberto Milletti, CEO and Founder, InsideView (a Demandbase company)
What are some of the immediate near-term marketing goals you hope to focus on and enhance at Transfix?
First and foremost, I'm committed to augmenting the fabulous team I've inherited. As of today, we have a team of six people, but we will be adding many more dynamic brains to the team over the course of the next few quarters. I'm working to audit the technology stack, including all processes in place, data governance rules, and things of that nature. I'm looking forward to building out a robust content & thought leadership engine in my first year. There's a lot of work to be done, but my team and I are up for the challenge!
As a veteran CMO, what are some CMO best practices that come to mind that you'd share with B2B CMOs of today?
There are so many things that come to mind, but I'll keep it short and share my top three best practices:
No. 1: Brand = Demand. Don't get hung up on measuring every dollar for a direct return. If you build a strong brand that aligns with the needs – rational and emotional – of your customers, employees, and other stakeholders, and you infuse that brand into every interaction you have, you will generate demand organically. That doesn't mean you shouldn't create specific demand gen programs, and measure the effectiveness of different channels, but don't underestimate the impact your brand will have on your demand engine just because you can't measure it in the same way.  
No. 2: Similar to my first point, I think as an industry, we were desperate for so long to be treated as an equal to sales and fighting to "get a seat at the table" that we have grossly over indexed on measurement and attribution – the science – at the detriment of the art and the emotional connection to our audiences. It's time to rebalance a bit. 
No. 3: Lastly, it's vital that B2B CMO's prioritize building an integrated approach to everything. Always ensure that your functional marketing teams are driving towards the same goals and aligned on strategy.
In your marketing journey, what have been some of your most preferred martech platforms? 
Technology removes barriers to being able to think and act more strategically. Any tech that's automated, and creates room for marketers to spend time thinking, is tech you need. Whether that's a MAP, a data enrichment platform, or simply a project management platform that allows you to see a bigger view of all your work streams. 
Similarly, I do like tech that connects functional areas of an organization and brings them closer to understanding buyers more holistically. That's still a work in progress, I think, but some of the newer revenue tech platforms seem to be thinking that through.
Marketing Technology News: MarTech Interview with Celia Fleischaker, CMO at Verint 
In B2B marketing, amid the digital noise that marketing teams have to overcome, how do you feel CMOS can truly make a difference to overall company and team goals?
It's absolutely vital to think broader than your marketing remit. You're a business stakeholder. Think that way, act that way, and build your marketing strategy with that in mind. You truly are the eyes and the ears of the market, if your CEO doesn't see it that way and tries to relegate you to just focus on your lane, move on.
It's also important to partner with every single cross-functional leader. From the CRO, CCO, and CFO, to the CPO and CTO – you need to collaborate with your full team.
As B2B marketing and martech platforms evolve further, in what ways do you feel marketing teams would start shaping up to look like in the near-future?
Customer marketing has been overlooked for far too long. There's been so much focus in B2B on acquiring the customer and so little on building long-term value. Think about building your org, tech stack, processes, and programs in a way that enables you to add value via thoughtful, informative, engagement, throughout every step of the customer journey.
Some last thoughts and marketing / martech takeaways and predictions for 2022 before we wrap up?
Consolidation will continue (doesn't everyone say that!) Also, don't solely rely on MarTech to solve your problems, it's what you build on top that matters!
Marketing Technology News:  MarTech Interview with Jordan Glazier, CEO at Wildfire Systems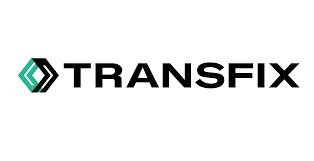 Transfix is a market-leading, next-generation freight platform transforming the traditional and digital freight sector while bringing transparency, trust, and sustainability to the transportation ecosystem. The company combines deep industry expertise and a best-in-class carrier network with cutting edge technology. The result? Competitive pricing, superior service and reliability, and unmatched intelligence for optimizing the supply chain from start to finish. Today, the world's most recognized brands rely on Transfix's trusted carrier network, including six of the top ten retailers and five of the ten largest food and beverage brands in America. Transfix was named one of Forbes' "Next Billion-Dollar Startups" and is headquartered in the heart of New York City. 
Rachel Meranus is the CMO of Transfix, a leading digital freight tech company. Rachel has spent the last two decades leading marketing and communications across a variety of venture-backed B2B SaaS companies in the CommsTech, MarTech, and AdTech sectors. Rachel's expertise lies in building high-performance marketing teams; establishing go-to-market strategies, processes, and infrastructure to create long-term scalable growth; developing cross-departmental alignment to drive opportunity and accountability across sales, customer success, product, and marketing; understanding the market and the customer through primary research; building differentiated, empathetic, and trusted brands; and managing multi-million dollar marketing budgets. She has built and led marketing teams most recently as CMO at Botify, an enterprise SEO technology company, CMO at Olapic (now Olapic by Social Native), a leader in visual marketing technology, CMO at MediaMath, a leader in AdTech, and SVP at PR Newswire/Cision. Rachel is a native New Yorker hailing from the Upper West Side who now lives in Montclair, NJ with her husband, two children, and a 15lb cockapoo. When she is not marketing high-growth brands or acting as an Uber driver for her two teenagers, Rachel can be found swinging kettlebells or doing yoga.
Episode 104: CMO Best Practices with Kevin Tate, Chief Marketing Officer at Clearbit
Episode 103: B2B Optimization And Engagement Strategies With Chris Tranquill, Chief Of Strategy At Khoros
Episode 102: B2B Marketing And MarTech Learnings With Michelle Lisowski, Global Director, B2B Marketing At Uber