Using the Google Ads Click Identifier Extension, Businesses Are Now Able to Discover New Business Opportunities, Analyze and Optimize Their Best Performing Ads
Google Ads users can now access detailed contact information about all the businesses that have clicked on their ad campaigns with the newly launched Google Ads Click Identifier. The four million companies that are using Google Ads campaigns will now be able to view such detailed information about their leads as the business name, key employee contact information, and the web pages viewed within the past twelve months.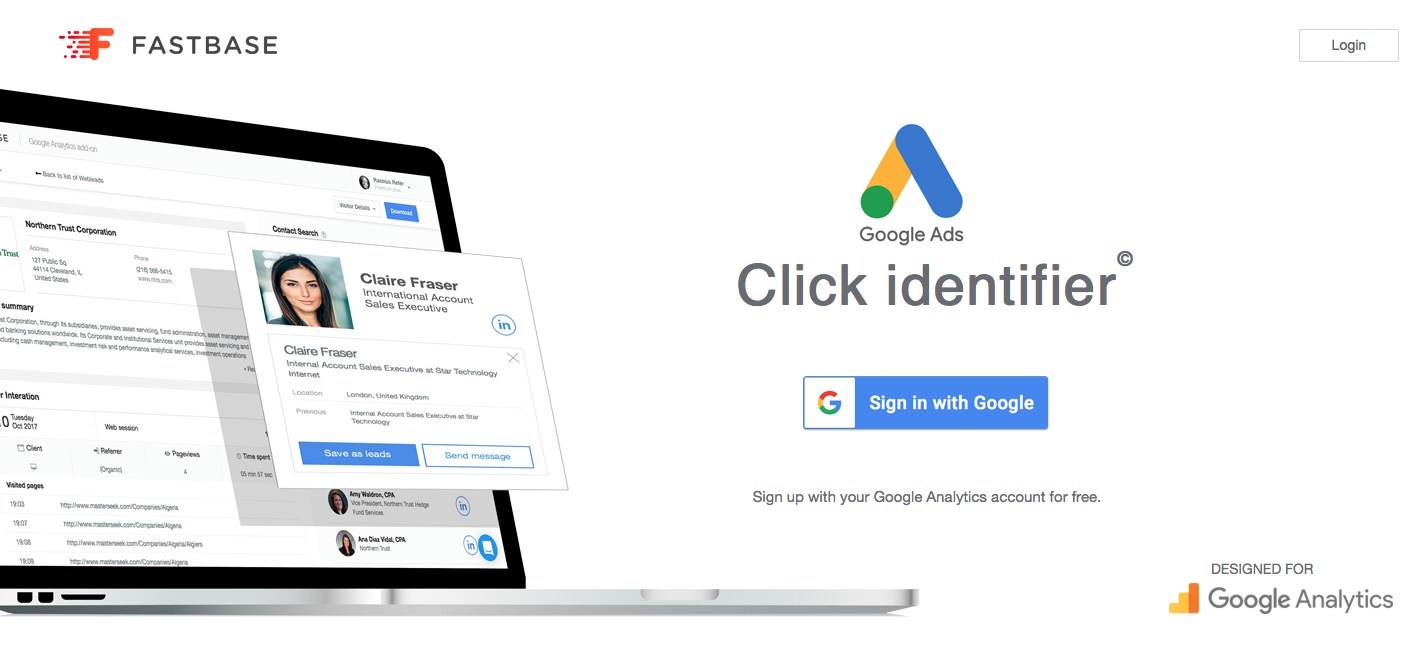 The launch of the new Google Ads extension comes just as Google rebrands its ad lineup with AdWords becoming Google Ads. Sridhar Ramaswamy, the senior vice president who leads Google's advertising efforts, stated yesterday that the name change will serve as "the front door for advertisers to buy on all Google surfaces."
This is not just a name change for Google. The Google ads products will now be divided up into three major brands: AdWords will become Google Ads, Google Marketing Platform will be combining DoubleClick Digital Marketing and Google Analytics, and Google Ad Manager will be combining Google's monetization tools for publishers into one platform.
Also Read: Fastbase Launches AdWords Click Identifier To Drive Digital Marketing ROI
Although Google is going through a rebrand, the company's core focus remains the same: to help advertisers maximize their online marketing efforts by taking the guesswork out of advertising. The new extension for Google Ads helps to do just that. The new tool not only reveals such detailed information as company name, address, phone number, website, contact, and email information but also identifies the exact keywords and advertisements that were clicked on by each visitor. Using the Google Ads Click Identifier extension, businesses are now able to discover new business opportunities, analyze and optimize their best performing ads, and contact the companies that have shown interest in their ads via email or phone.
Starting now, Google Ads Click Identifier is free to use, but the price is expected to rise since the tool will become part of an enterprise version later in the year. The new tool is expected to help businesses increase the number of new leads and customers by up to 66%.
Since Google AdWords/Ads is the most popular advertising platform in the world with an annual revenue of $80 billion USD, the new Google Ads Click Identifier is predicted to be a huge success.
Recommended Read: Top 10 Takeaways From The Mary Meeker 2018 Internet Trends Report