DoctorLogic, the creators of the all-in-one Website Marketing Platform exclusively for healthcare providers, is proud to announce the launch of its newly redesigned website. The new site features a streamlined modern design, improved functionality, and easy access to essential information to help doctors learn what all is included in the DoctorLogic Website Marketing Platform and how it can help to reach and acquire new patients.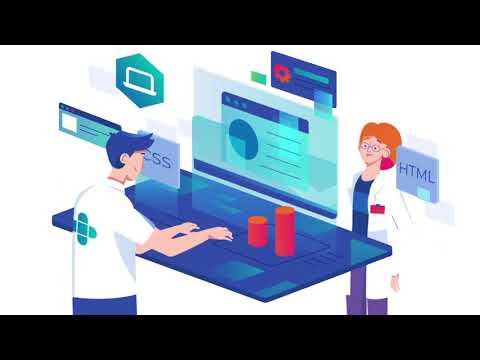 "After many months of hard work and dedication from our team, we're thrilled to debut our new company website to our clients, referral partners, and visitors who are looking to understand the breadth of DoctorLogic's products and services," said Keisha Dunstan, Marketing Director at DoctorLogic. "We believe this new site will allow visitors to have an informative experience as we continue to grow and increase our product servicing. We hope you enjoy our new look!"
Marketing Technology News: Gartner Survey Shows Inside Sales Organizations Risk Losing 24% of Employees This Year
The new website was created to focus on making it easier for our users to learn and locate valuable information about the solutions included with the DoctorLogic Website Marketing Platform and the Growth Accelerators created to help boost positioning on search engines, like Google and Bing.
New case studies have been added under the Results tab to highlight completed projects and the added value it created for our clients as a result. Want to learn what makes DoctorLogic different? Visit the DoctorLogic Difference, and learn how we help doctors exceed their digital marketing goals with our combination of Technology + Talent.
Marketing Technology News: Thunderhead and Proximity London Announce Partnership to Deliver Best-in-class Customer Engagement
DoctorLogic's new website will be updated on a regular basis with news of product launches, content, essential customer information, and corporate milestones. Visitors to the new site can stay informed with the latest industry news through the online blog page or signing up for the monthly newsletter that will include insights on how doctors can grow their practice.
Marketing Technology News: James Liu Appointed to Board of Directors of Opera Limited