Madhu Ranganathan Joins OpenText As The Chief Financial Officer
OpenText to Report Third Quarter Fiscal Year 2018 Financial Results on Wednesday, May 9, 2018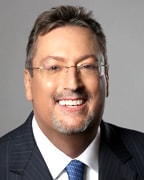 "I am very pleased to welcome Madhu to OpenText, a Silicon Valley veteran, and a highly experienced global finance executive. Madhu brings over 25 years of strategic and financial leadership experience with a deep operational focus in software, hardware & tech-enabled services businesses," said Mark J. Barrenechea, Vice Chair, CEO, CTO, OpenText.
Also Read: OpenText Further Enables Enterprise Artificial Intelligence With Release 16 Enhancement Pack 3
Madhu Ranganathan has amassed 20 years of experience in the Financial, Operational & Bussiness strength. Prior to joining OpenText as Chief Financial Officer (CFO), Madhu served as Global Chief Financial Officer for [24]7.ai. She also served as a CFO for Rackable Systems (now SGI). Serving as a CFO in these firms, she was responsible for Worldwide Finance, Accounting, Treasury, Planning, Tax, and Investor Relations among others. In her time with Rackable, she oversaw a successful (secondary) equity offering, which raised $300 million.
Madhu is a certified public accountant, and also holds an MBA in finance from the University of Massachusetts and is a member of the Institute of Chartered Accountants of India.
Also Read: OpenText Completes Acqusition of Cloud Identity Management Platform Covisint
Recently, OpenText announced that it has acquired Hightail, Inc., formerly known as YouSendIt, a leading cloud service for file sharing and creative collaboration with approximately 5.5 million customers globally spanning enterprise accounts, paid subscribers, and individual consumers.
OpenText, an information company, is a market leader in Enterprise Information Management software and solutions, enabling companies to manage, leverage, secure and gain insight into their enterprise information, on-premises or in the cloud.
Recommended Read: OpenText Acquires Creative Collaboration and File Sharing Solution Provider Hightail