Simplifies the Bureaucracy of Doing Business on Your iPhone
TapText LLC, a Brooklyn-based tech startup announces the launch of their iOS app TapText. It is targeted for busy sales professionals who rely on texting to communicate with clients. This all-mobile experience offers users a simple way to store their frequently-sent text messages and send them to anyone with a single tap right from Apple's Messages app.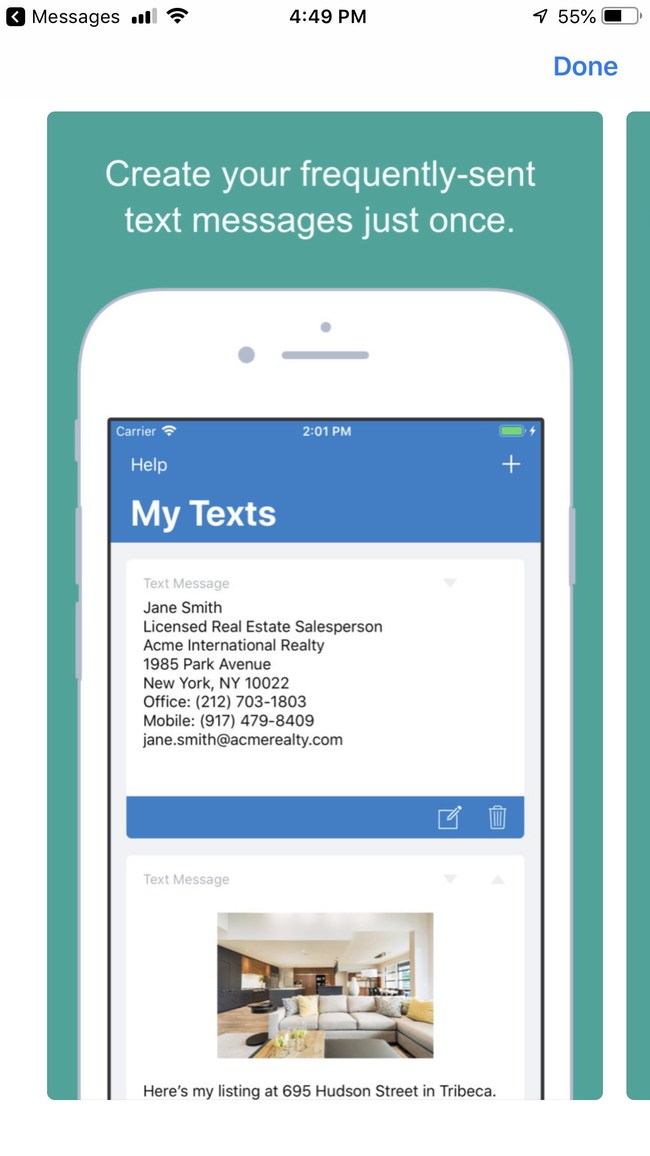 "I use texting all the time to send my business contact info and transaction requirements to my real estate clients," says Remy de Laroque, a real estate agent and the founder of the app, "TapText was born out of my frustration at having to type this information repeatedly." The app justifies its mission to speed up text communication, save time, and boost productivity for busy sales professionals.
Also Read: Prediction Series 2019: Interview with Peter Gillett, CEO, Zuant
Hailed as "the game changer for sales professionals," the app allows users to store an unlimited number of text messages that can be sent with a single tap from the familiar interface of Apple's native messaging app.
TapText can be used in a number of ways to speed up text communication. Some of the common use cases include sending company info, business contact/signature, a quick missed call acknowledgement, business application requirements, event summaries, web links, and driving directions.
Also Read: Online Auction Platform Catawiki Drives Hyper-Personalization with Selligent Marketing Cloud
Feature Highlights:
Image support. Users can add images such as photos, company logos, and screenshots to the text message. Storing images in addition to text greatly enhances user's ability to communicate more effectively.
Preserve the full visibility of an image. When user sends an image such as a company logo or a photo, the app's unique algorithm applies formatting to eliminate cropping and rounding of corners that otherwise is visible in the Messages app. This is crucial especially when sending smaller images such as a company logo that needs to be seen in its entirety at a first glance.
Send a missed call acknowledgement after the call was missed. Users love iPhone's built-in feature to send a quick message "Sorry, I can't talk right now." However, this feature is available only while the phone is ringing. TapText allows users to send a custom crafted message to acknowledge a missed call AFTER the call was missed.
"Sometimes, an app comes along that fills a need you didn't know you had yet. TapText is that app," writes one of the reviewers of the app, "While on the run, being able to send a message you previously crafted is more helpful than you'd think."