Profiting from partnerships: why partnership marketing is key to unlocking opportunities for publishers and e-commerce brands
As publishers increasingly develop informative e-commerce content directly linked to brands' websites, these partnerships are becoming a vital channel to fuel e-commerce growth. Hanan Maayan, CEO and co-founder at Trackonomics, discusses why partnership marketing is the key to realising this potential.  
________
Partnerships are central to all businesses but spend in this channel is low compared to programmatic. Why do you think this is the case?
Unlike many other channels, the affiliate industry has been slow to embrace automation. While partnership marketing can be very profitable for publishers, setting these partnerships up is laborious. 
For example, a publisher might want to develop strong ecommerce content around 'The best sofas for under £1,000'. Creating the content is easy, but executing it is time-consuming and difficult. To be successful, it will need to partner with 10 different networks and up to 50 different merchants, and then it will require approval on all its programmes and have to log in to a myriad of accounts to create links. Once the programmes are underway, it must then access and consolidate reports from different systems to understand performance. And the publisher will need to repeat this daily. 
Compare this to programmatic: while it's an incredibly ineffective way to make money, it's easy to implement and execute, which is why it's been so successful. But things are changing.  
Marketing Technology News: Impact Acquires Trackonomics, Boosts Publisher Commerce Content Capabilities
Could you please tell us what's causing e-commerce businesses to reappraise Partnership Marketing?
A key driver is the skyrocketing cost of customer acquisition. Prices on Facebook and Google – the primary platforms for driving new business for most e-commerce companies – have soared by 45%, which is an enormous concern. For example, Plum Deluxe, a direct-to-consumer (DTC) seller of loose leaf tea,  saw its average customer acquisition cost on Facebook and Instagram rise ten-fold from $27 to $270. For many businesses, these rises are untenable, forcing them to reconsider where they invest their marketing spend.
Digital advertisers are facing a perfect storm. With the pandemic accelerating the global digitisation of consumer interactions by seven years, budgets have increasingly been moved online. And with new businesses continuing to enter the market, this growing competition feeds into price rises.   
At the same time, tightening data protection regulations, the increasing use of ad-blockers and platform changes – especially Apple's iOS privacy updates – are reducing audience pools. With more companies chasing fewer eyeballs, prices only go one way.  
And as the building blocks of programmatic crumble, it's impacting data availability. Declining data for behavioural targeting and retargeting means declining performance, at a time when advertisers are forced to pay higher prices. 
As businesses are priced out of digital, DTC companies are rethinking their channel strategies and taking a fresh look at partnerships.
Is Partnership Marketing set up to take advantage of this resurgence in interest? 
While implementing a partnership marketing strategy has traditionally been challenging, new technologies like our own Trackonomics mean partnerships are becoming as easy to set up, use and scale as programmatic. Now it's as easy to partner on commerce links as it is to stream a banner ad. 
Technology and automation are solving the fundamental data consolidation problem that publishers face in building their affiliate marketing. They are removing the laborious process of accessing multiple networks and manually pulling reports. Now, consolidating and aggregating data from a myriad of platforms and networks can be done quickly, allowing insights to be accessed and acted upon immediately. By having the tools, activations and analytics, publishers can save significant amounts of time to focus on growing their partnership base and scaling their activities and revenue. 
Please tell us how can partnerships replace the traditional digital growth drivers and deliver the ROI that the brands crave?
They can, and they are. While Google's past claim that for every $1 spent on Google ads brands should generate $8 in profit rings hollow today, partnership marketing is proving to be an ROI-positive media. Indeed, the average ROI we see in partnership marketing is 16x. This is why it's becoming critical for publishers and brands to embrace it. And as the traditional advertising approaches fail to deliver, there's a growing case that partnerships are where the majority of online spend should be invested. 
Thank you Hanan for answering our questions! We look forward to chatting with you again, soon.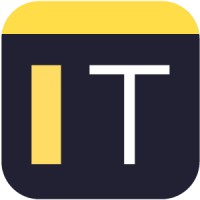 Trackonomics is a suite of tools that helps content publishers, brands and agencies create, analyze and optimize affiliate content at scale.
Hanan Maayan is the CEO and Co-founder at Trackonomics