Tim Ayers – CEO, North America at Hogarth Worldwide chats about the growing prominence of Web3 and the metaverse in this short Q&A with MarTech Series:
________
Tell us more about yourself and your role at Hogarth Worldwide.
I come from the early days of digital, having started in the Bay Area in the mid-90s in children's educational multimedia (such an old word!) and web design and architecture when there were only 256 web safe colors and zero video capabilities (think Napster days).
I then spent almost a decade at R/GA in NYC working in an unbelievably energized environment where we were fearless champions of the user experience across web, digital/physical product design and marketing comms, eventually becoming the head of production for the NY Production Team. I now lead the Americas for Hogarth, focused on dramatically increasing Hogarth's share of the North American market by bringing strategy to life through creativity, excellence in production and our sustainably made initiatives.
We'd love to hear more about Hogarth's recent Metaverse Foundry and how that enables end-users?
We are living through extraordinary change, and our clients have whole new worlds to navigate and radically new ways to engage with their customers. Our Metaverse Foundry was launched to help brands figure out their place – and authentically show up – across the explosion of channels that the metaverse represents: particularly across the key pillars of creativity, community, and commerce.
Creatively capturing the zeitgeist and authentically serving the community is at the heart of any successful brand activation in the metaverse. Brands need to build and nurture their communities with authentic experiences that add value to these end-users before they can layer in commerce opportunities. This is a very different approach and mentality to the traditional campaign/B2C engagement model.
Marketing Technology News: MarTech Interview With Holden Bale, Head of Commerce at Huge

Why should advertisers and marketers pay more attention to the growing impact of the metaverse today?
Ignore the metaverse at your own peril. Remember when Twitter was called microblogging, and crypto was just for dark web transactions? It wasn't all that long ago. The technology world is evolving at an incredible clip and it's our daily job to stay on top of what's happening in our business. Falling behind on trends and culture is not an option for today's marketer.
The metaverse isn't the future, it's here and it's happening. At Hogarth, we're focused on helping our clients understand the metaverse and identify opportunities for brands to create the right experiences and communities aligned to their ambitions and their audiences. Not to just build something so they can say they're in the metaverse but rather use this unique time and opportunity to explore, play and connect with their consumers in a way that is and feels new, authentic and useful.
What would you share with brands who are still trying to navigate the future impact of web3 and metaverse?
Firstly, it's ok. Better to do it right than to do it fast. Do your research, work with your teams and partners to understand where your consumers are and how your brands can fit into that vibe. And allow some room to play. Innovation isn't always a furrowed brow kinda thing. Experimentation at scale give us the room to learn. And to be very clear, we're all still learning about the current and future impacts of web3 and the metaverse.
Marketing Technology News: Tweeting Customers Where They're @: How Brands Can Deliver Quality Social Care

Can you talk about some of the most interesting ways you've seen brands trying to create impact through Web3/metaverse?
I'm a huge fan of the Wendy's work that VMLY&R did in Fortnite. Hugely impactful and very interesting. There's also metaverse fashion design. We all need an avatar and they all need to be dressed in whatever ways you want. So fashion brands have gotten in on the action and making real money doing it. It's not new, but it's interesting. Every day something new is happening, brands are entering the space in myriad and interesting ways. Follow what Tony Hawk is doing. There are a ton of current and new communities growing in the metaverse that are meant to provide a place to connect and engage. Check 'em out. Experiment on your own, which is, after all, the best way to learn.
Please share some last thoughts, and marketing/martech takeaways.
Data data data…Follow what's happening in data, as it's moving fast and changing the ways businesses will collect and use data about where we are, what we're doing and what we're interested in. Stay on top of this space as it will fundamentally shift what's needed from our martech stacks and how they're developed, deployed and optimized. Again, it's all moving very fast, but that's what keeps this industry interesting.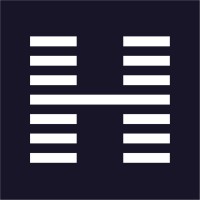 Hogarth combines craft insight and technology to bring creative work to life. Hogarth was founded 10 years ago and has grown from a start-up to over 4,500 people, across 35 cities worldwide and is now part of the WPP family.
Tim leads Hogarth North America and is responsible for overseeing our direct to client businesses, our joint ventures and our agency partnerships dedicated to delivering excellent, effective and efficient production capabilities for WPP. He is a seasoned production, marketing and operations executive with over twenty years of experience in the industry, most recently as the EVP, Director of Integrated Production Operations at Publicis New York leading a team of 80+ Integrated Producers working with clients like HPE, Citi, Cadillac, Pfizer, Allergen, Sanofi and Walmart.
Episode 133: B2B Customer Engagement Best Practices with Myles Kleeger, President and Chief Customer Officer of Braze
Episode 132: Biggest B2B Sales Learnings with Astrid Boer Masle, VP of Sales, EMEA & APAC – RFPIO
Episode 131: Product Management Tips and Best Practices with Kimen Warner, VP of Product Management at Drift