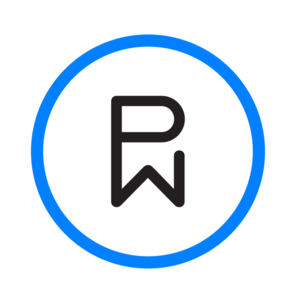 Phunware, Inc. , a fully-integrated enterprise cloud platform for mobile that provides products, solutions, data and services for brands worldwide, announced that PhunToken (PHTK) is now available on Uniswap. Ecosystem participants leveraging Uniswap will need to use the PhunToken Contract Address in order to import PHTK as a new custom token before initiating any swap, while PHTK will remain available for direct purchase on the PhunToken Buy Portal with US Dollars (USD), Bitcoin (BTC) or Ethereum (ETH).
Phunware also launched a new PhunToken website with a streamlined interface to support user generated content curation, liquidity deposits and yield farming for earning additional rewards.
"We are a real company building a blockchain-enabled ecosystem in the real world that has the potential to responsibly drive the mainstream adoption of crypto by reimagining how brands engage with consumers," said Alan S. Knitowski, President, CEO and Co-Founder of Phunware. "Decentralized exchanges like Uniswap greatly expand the awareness and accessibility of digital assets like PhunToken by providing mechanisms for making markets, providing liquidity and enabling rewards for engaged participants."
Marketing Technology News: Fobi CheckPoint Venue Management Solution Chosen for Prestigious Awards Show
With the launch of the new PhunToken website, additional resources available include, but are not limited to:
User Generated Content. Find, access and easily share creative content from across the growing Phunware community by following #FeedThePhun.
Liquidity and Market Making. Pair PHTK with ETH on Uniswap to deposit liquidity, assist with the decentralization of swaps and earn rewards on fees generated by swaps.
Yield Farming. Earn PHTK rewards through liquidity incentives to not only foster a healthy operational ecosystem, but also more rapidly accelerate the global decentralization of PHTK.
Eligibility Whitelisting. Become eligible to earn PHTK rewards for providing liquidity.
As the PhunToken ecosystem grows, brands and consumers alike will be able to use PhunToken to access the features and functionality of Phunware's Multiscreen-as-a-Service (MaaS) platform, which is designed to enable contextual engagement.
Marketing Technology News: MarTech Interview with Myles Kleeger, President & Chief Customer Officer at Braze
Capabilities of the PhunToken ecosystem will include, but are not limited to:
Brands will be able to deploy white-labeled loyalty and rewards ecosystems that leverage blockchain in order to engage with consumers and reward them for profitable behavior. Consumers are able to opt-in and engage with brands while maintaining full control over their digital identity and data.
Consumers will receive PhunToken in return for profitable behavior, such as completing surveys, watching videos or checking into specific locations to participate in marketing campaigns.
Brands can customize user interfaces to rebrand PhunToken within their existing mobile applications to avoid changing consumer behavior and maintain brand awareness. Brands will also receive direct, real-time access to deterministic and intent-based data for their target consumers and can reward the right consumers for their engagement.
Branded marketplaces will give consumers the ability to spend PhunToken on valuable goods, services and experiences.
Consumers will be encouraged to hold PhunToken as brands unlock more valuable tiers of rewards for consumers with an auditable record of engaging in profitable behavior.