Regalix Nytro Launches Pitch App – An AI-Powered Pitch Analysis Platform That Prepares Sellers to Master the Sales Pitch in a Virtual Selling Environment
Regalix, a global leader in sales enablement and revenue operations, announced the launch of Nytro Pitch App – the first-ever AI-powered pitch platform that helps sellers master their sales pitch and demos remotely and at scale. Nytro Pitch App uses artificial intelligence to evaluate and analyze demo pitch recordings of sales reps and, using multiple machine learning techniques, Nytro Pitch App can quickly determine a rep's pitch performance across several key dimensions to identify which reps have mastered the demo or sales pitch and which reps need more practice.
Marketing Technology News: Admitad Launches the Marketplace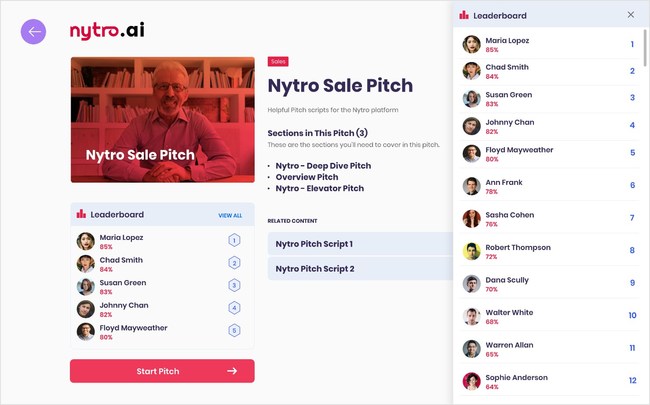 "The ability to analyze, autograde and score pitch submissions at scale using advanced AI and ML is the first of its kind to help prepare sellers digitally," said Ravish Kamath, VP of Product at Regalix. "Nytro Pitch App addresses challenges around onboarding and training sellers quickly and efficiently at scale in this new virtual selling environment."
Marketing Technology News: Lightspeed Appoints Merline Saintil to its Board of Directors
Nytro Pitch App's intelligent grading and scoring rubric provide managers and sales reps with actionable insights and steps on how and where to improve demos and pitch deliveries to get sellers to a "rock star" level. Nytro Pitch app can also gamify the training process by having leaderboards and tournament brackets that makes it much more engaging and fun for sellers.
As more and more companies are re-evaluating their selling processes and shifting to an online selling model, Nytro Pitch App becomes an essential part of transforming what was once an expensive, lengthy and cumbersome selling process to that of a virtual, intelligent and more cost-efficient method of selling in the new norm.
Marketing Technology News: Demand Spring Releases Findings of Working From Home During A Pandemic Survey