Powtoon, the world's leading video creation platform, is announcing its acquisition of Showbox.com, the cloud-based video platform that empowers users with video creation tools, such as its dynamic green screen technology (not to be confused with the Showbox Android app). Showbox.com previously raised $12.4 million and has six video technology patents, all of which are set to enhance Powtoon's existing platform.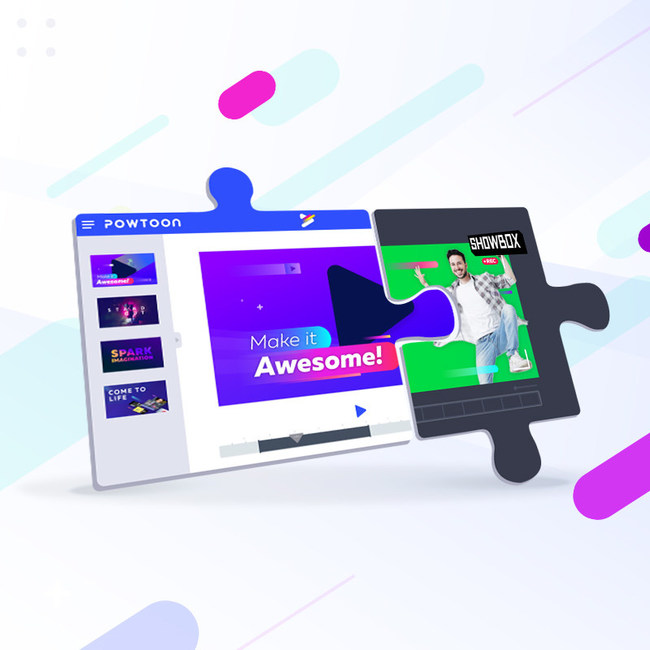 On Powtoon's newly expanded feature-set, Ilya Spitalnik, Founder and CEO says, "We've admired Showbox's technology from afar for quite some time; we even attempted to license it in the past. When the possibility arose for us to acquire the company, we jumped on this unique opportunity. This acquisition positions Powtoon to deliver so much more value to our customers. Our users will soon be able to create videos using dynamic green screen technology, making it appear as though they were produced in a professional studio, even if they were shot at their office desk or in their basement."
Marketing Technology News: PX Launches Four New Features For Industry's First Transparent Customer Acquisition Platform
As part of Powtoon's mission to make professional video creation accessible to all, this acquisition was a natural choice. Until now, Powtoon has been empowering users to turn their thoughts into a visual reality through video, without ever having to appear in front of the camera. With Showbox's technology, Powtoon will provide its existing and new customer segments (including YouTube creators) with capabilities that would have otherwise taken years to develop.
Marketing Technology News: PowerReviews Announces Industry's First Product-Specific Insights Solution for Reviews & Consumer Feedback
"We started Powtoon to help people communicate better, and in 2019 the best way to get your message across is by painting a picture in someone's mind with short, engaging videos. Our greatest achievement has been to make this process as easy as can be. The thing that excites me most is that incorporating Showbox into the Powtoon platform will make it even easier for anyone to create awesome videos regardless of their technical or design background. We're fast approaching the point where if you can think it, you can powtoon it," Spitalnik said.
This news comes on the heels of Powtoon's recently announced partnerships with YouTube, Adobe, Microsoft, and Salesforce. Powtoon's CTO, Sven Hoffmann says, "We're at the very edge of innovation in the video sphere; it's our top priority. Strong partnerships help us rapidly develop solutions for real market problems from the top down. And more things in the pipeline such as the Powtoon Storyteller, our AI powered voice-to-video engine, which was a finalist in the IBM Watson AI competition. Showbox's technology helps us increase the velocity of all our innovation."
Marketing Technology News: How to Self-Promote Using Social Media Contests