Tom Davenport, Accenture, Alaska Airlines Join the Data and Analytics Executive Summit in New York
Alteryx Inc, revolutionizing business through data science and analytics, announced the Data and Analytics Executive Summit – NYC, an event themed "Build for the Future of AI and ML." Tom Davenport, author of best-selling books, Competing on Analytics and Keeping up with the Quants, will keynote the event and join a panel of analytic experts from Accenture, Alaska Airlines and Alteryx to discuss how machine learning (ML) and artificial intelligence (AI) will impact analytic teams and to dispel myths, cutting to the heart of the issue—how can leaders successfully adopt and integrate AI and machine learning at scale into their analytic initiatives.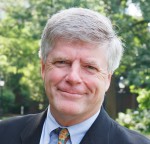 The exclusive executive forum will discuss balancing traditional needs and responding to new analytic opportunities, rethinking how AI and ML can impact analytic teams, creating a solid analytic foundation to carry analytic agendas to success, and the tools, methodologies and infrastructures that are key to the maturation of an analytic program. The intimate format will inspire targeted conversations aimed at uniting analytic executives within the region to address shared challenges and exchange insight across industries.
Also Read: Anodot to Showcase Raw Streaming Data to AI-Based Analytics and Exhibit at O'Reilly's Strata Data Conference
WHEN: Thurs., April 19, 2018, from 1-5 p.m. ET
WHERE: Andaz Wall Street – 75 Wall St., New York, NY 10005
WHY: With so much focus on AI- and ML-led analytics, leaders need to build and scale for the analytic future
SPEAKERS:
Recommended Read: Four Ways Marketers Can Strengthen Their Big Data Muscles