Proven Technology Leader Brings a Track Record of Driving Global Strategy and Execution in Hypergrowth Enterprise Cloud Businesses
Teradata announced that its Board of Directors has appointed Steve McMillan President and Chief Executive Officer, and a member of the Board of Directors, effective June 8, 2020. Mr. McMillan was previously at F5 Networks, Inc. as Executive Vice President of Global Services. He succeeds interim President and Chief Executive Officer, Victor Lund. Mr. Lund will step down from the Company's Board of Directors, effective upon the appointment of Mr. McMillan as CEO on June 8, 2020.
Marketing Technology News: Vestorly's Software Powers FMG Suite's AI-Driven Content Engine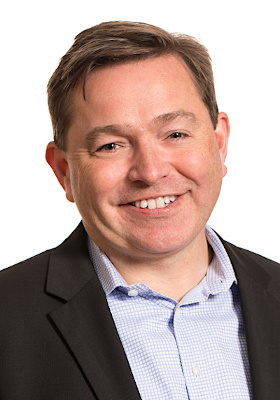 With nearly two decades in senior leadership positions, Mr. McMillan is a seasoned technology executive with an impressive track record of transforming enterprise services and product businesses into industry-leading cloud portfolio offerings. His relentless focus on customers and strong bias for action will help propel Teradata to new levels of success.
"During this time of transformation, there is no better person to lead Teradata than Steve McMillan," said Mike Gianoni, Chairman of the Teradata Board of Directors. "Steve is a proven leader with tremendous operational experience and business acumen, and he has a unique ability to bring people together to achieve outstanding results and drive companywide transformations to the cloud. His vision for how data will be leveraged around the world is precisely what Teradata needs as we accelerate our transformation, customer success, product innovation, and return to growth."
Most recently, at F5, Mr. McMillan was responsible for more than half of the Company's worldwide operations and achieved significant top-line growth and industry-leading customer satisfaction. Previously, he served as Senior Vice President, Customer Success, and Managed Cloud Services at Oracle, where he guided the Company's transformation from a traditional hosting business to a high-growth, high-margin differentiated cloud offerings platform. Before Oracle, Mr. McMillan spent nearly 20 years at IBM, where he held a variety of increasingly senior leadership roles driving operations and execution with a consistent record of exceeding revenue and profit targets, business transformation, and collaborative leadership.
Marketing Technology News: Fjorge and B2B Ecommerce Platform Znode Announce New Technology Partnership
"It is a privilege to have the opportunity to lead Teradata in the next chapter of its growth strategy," said Mr. McMillan. "Leveraging insights from data has never been more important, and Teradata is leading the way in helping global enterprises unlock real business value from this asset. Teradata has a unique position in a large market, best-in-class technology, a blue-chip customer base, and talented employees. I intend to take a customer-led approach and bring my collaborative and open leadership style to this great franchise to advance its strategy and to ensure Teradata is the partner of choice for customers around the world who need hybrid, cloud-based solutions."
Mr. Gianoni added, "I would like to thank Vic for his extensive contributions to Teradata. We look forward to continuing to benefit from his institutional knowledge as an advisor to the Company through the end of the year and wish him all the best."
Marketing Technology News: Sharon Loeb Joins Ellucian as Chief Marketing Officer