VitalHub Subsidiary Wins 'Excellence in Data, AI and Automation' Category at the HTN Now Awards 2022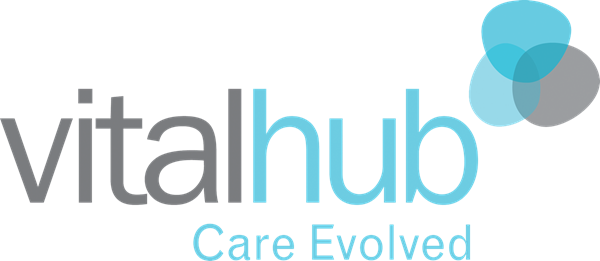 VitalHub Corp. is pleased to announce that wholly-owned subsidiary Intouch with Health's marquis product, Synopsis, has been named winner at the HTN Now Awards 2022, in the Excellence in Data, AI and Automation category.
HTN or the "Health Tech Newspaper" is an innovative platform for the health tech community including a highly trafficked website, newspaper, live events, awards and features. Together, HTN offers thought leadership through their unique depth, breadth, and perspective on health technology. The HTN Now Awards is a prestigious showcase spotlighting innovations, teams and health tech suppliers that have made a difference throughout the year.
Marketing Technology News: DoubleYard and Laserfiche Partner to Provide AI OCR Technology for Both Digital Print and Handwritten Content
Synopsis, the marquis product platform and previously acquired asset of VitalHub subsidiary Intouch with Health ("Intouch") has won yet another award with this Excellence in Data, AI and Automation win at the HTN Now Awards 2022. VitalHub's entry into the awards centred around how Synopsis uses 250+ tailored algorithms to support the clinical decision-making process ahead of surgery. Synopsis iQ was also one of the first dedicated pre-operative assessment solutions to fully integrate with the hospital's PAS / EPR, delivering multiple operational and administrative benefits.
Synopsis can be accessed remotely and securely, supporting staff to work from home, or continue their work pattern if they are required to shield. This has supported many hospitals maintain pre-operative assessment capacity levels despite the challenges caused by the COVID-19 pandemic, including the redeployment of triage staff into other departments.
The Synopsis technology is being used across the NHS at trusts including North Bristol NHS Trust, Hampshire Hospitals NHS Foundation Trust, Worcestershire Acute Hospitals NHS Trust, and King's College Hospital NHS Foundation Trust to improve patient load balancing as part of their pandemic recovery program.
Marketing Technology News: MarTech Interview with Amy Heidersbach, CMO at Persado
Vikki Lewis, Chief Digital Officer at Worcestershire Acute Hospitals NHS Trust, said: "Synopsis iQ is another great example of how digital innovations within our organization are having a profoundly positive impact on our patients, their families and their overall experience of care in our hospitals."
"This win for Synopsis is a further demonstration of the best-in-class product leadership offered through the Intouch with Health suite of solutions, alongside VitalHub's robust suite of health and human services software offerings," said Dan Matlow, CEO of VitalHub Corp. "We appreciate being recognized by a notable thought leader and publication as is HTN. This win at the HTN 2022 Awards follows a Synopsis nomination at the HSJ Partnership Awards, which are the most prestigious health tech awards in the UK. We continue to see a high degree of market interest and appreciation for Synopsis' abilities, and the significant benefit they offer across health systems. We look forward to continue to provide these solutions across our substantial client base in the UK, and abroad."