Industry Veteran Jay Dettling Joins Hero Digital as CEO to Accelerate the Company's Next Phase of Growth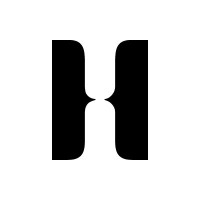 Hero Digital, a leading digital customer experience company, announced today it has welcomed industry veteran Jay Dettling as CEO to lead the company's continued growth and expand its breadth of experience, commerce and digital transformation solutions to help clients generate superior value for their businesses and customers.
"I am thrilled to join Hero Digital as CEO at such an exciting time for the company," said Dettling. "Clients are searching for proven services partners who bring strategic insights, technology expertise, and creative ideas to accelerate their customer experience transformation, marketing evolution, commerce businesses, and create brands that are relevant and valuable to their customers. Hero's award winning talent, industry leading results, and history of delivering an outstanding quality of work are market leading. It is my goal to make Hero Digital the preeminent leader in designing and delivering customer experience (CX) transformations that ensure clients thrive in an ever-evolving world."
Marketing Technology News: Qualytics Raises $2.5M to Help Enterprises Improve Data Quality

Dettling has a three decade history of leading substantial company growth, serving in President and CEO roles for PE-backed companies. His experience includes growing digital agencies and taking them public, acquiring and integrating businesses, management of high scale business units at the largest consulting firm in the world, the development of solution partner ecosystems at multiple software companies, and the founding and leadership of several entrepreneurial firms.
Most recently, Dettling has served in an advisory capacity to several SaaS companies, digital agencies, and PE firms. Dettling's previous positions include Managing Director at Accenture, Vice President at Adobe, President at Acquity Group, and CEO and President at Ansira.
Founding CEO Dave Kilimnik will transition into a new role as Chief Development Officer to focus on company M&A and strategic partnerships and will continue to be a member of the Board of Directors. "The potential for Hero Digital's future is tremendous. Over the next several years, we will be expanding to serve the broader experience, commerce, and digital transformation needs of our clients across an even wider range of industries," said Kilimnik. "Considering Jay's deep experience across services, SaaS and channel businesses and track record of leading PE-backed companies, I'm confident that with Jay as our new CEO we will accelerate our growth and further solidify our position as the sought-after leader in the CX industry."
Marketing Technology News: MarTech Interview with Liz Carter, CMO at Reputation