Healthcare Digital Marketing Agency to Aggressively Accelerate Sales, Marketing and Execution of Product Roadmap
DoctorLogic, the creators of the all-in-one Website Marketing Platform exclusively for healthcare providers, announced it has completed a $7 million Series A round of financing. This latest investment follows two years of exponential growth and is being led by Unbundled Capital, an Austin-based private investment firm founded in 2019 by Peter Freeland, a co-founder of BuildGroup and formerly of General Catalyst Partners. This investment will assist DoctorLogic to aggressively expand its sales and marketing efforts as well as broaden and accelerate product development.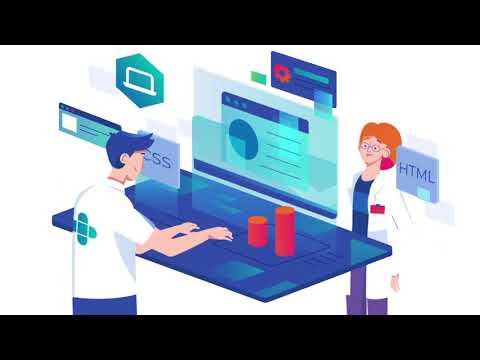 The Series A financing builds on an exceptional year for DoctorLogic which saw a rapid growth in clients, and market momentum in the space of multi-site practices, enterprise accounts, and broadening services to specialties like Ophthalmologists and Orthopedics among many others.
"Agency-led solutions aren't cutting it anymore. Competition among practitioners for incremental growth is higher than ever, and the only way to get and stay on top of these demands is to move to a purpose-built software platform," said Stuart Lloyd, co-founder and CEO of DoctorLogic. "DoctorLogic partners with medical providers to help make intelligent digitization a reality for their organizations. Our ultimate goal is to get our software into the hands of every medical practitioner in the addressable marketplace, and this investment will help us execute our vision even more rapidly and broadly."
Marketing Technology News: Cloud Communications Provider Melrose Labs Launches With Ambition to be Europe's No. 1
Founded in 2003 by Stuart Lloyd and Ray Myers, DoctorLogic is the proven software solution created to enable specialty medical professionals to succeed in an industry undergoing a digital transformation. At the heart of DoctorLogic's solution is a proprietary Content Creation Engine built to showcase healthcare providers' online presence, acquire new patients and measure the effectiveness of their marketing investments.
"Unbundled is thrilled to partner with DoctorLogic to help support the company's extraordinary growth," said Peter Freeland, Founder of Unbundled Capital who will join the DoctorLogic Board of Directors. "We believe the market for practice growth solutions is $4 billion in the U.S. alone and the adoption of automated software platforms like DoctorLogic while in the first inning is rapidly disrupting the legacy, people-based solutions offered by digital ad agencies."
Marketing Technology News: Big Data: Size Matters
DoctorLogic works with more than 330 medical practices in the field of aesthetics, dentistry, surgery and general medical and has helped customers acquire 100+ million new website visitors with their proven experience executing medical SEO strategies that resulted in improved organic results and exceeding of average conversion rates. The company's suite of additional managed services (Social Media, Google Ads (Pay-Per-Click), Content Marketing/Blog Services, Managed Chat and Video Production) help provide a turn-key online marketing solution for medical practices large and small.
"As an industry we're just scratching the surface of how powerful healthcare digital marketing can be," said DoctorLogic President, Kip Young. "This investment will be used to continue scaling our people and systems to achieve our goal of building a great company in an exciting category."
Marketing Technology News: Virtual Reality and Augmented Reality Projected as a 'Game-Changer' for Future of Content