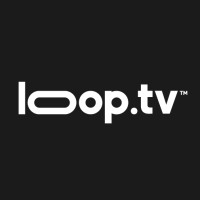 Loop Media, Inc, a leading multi-channel streaming platform that provides curated music video and branded entertainment channels for businesses and consumers, announced it has partnered with Hivestack, one of the world's leading, independent programmatic digital out of home ("DOOH") ad tech companies, operating across both the demand and supply side of the industry.
"Hivestack is a global entity with impressive reach, which is attractive to Loop Media as it gains scale beyond the United States"
Through this partnership, Loop will integrate its inventory into the Hivestack supply-side platform (SSP) to expand its advertising business by identifying and forming deep relationships with all the leaders in the SSP and Ad Exchange fields. Additionally, Loop will have the ability to generate even more programmatic ad revenue and benefit from the unique demand from Hivestack's own demand side platform (DSP).
Hivestack's technology uses machine learning and computing capabilities to sell, deliver and measure ads across Loop's vast network of digital screens. Hivestack has focused its technology on audience-centric buys, which leverage various data touchpoints to reach specific audience segments on-the-go, while being fully data compliant.
Marketing Technology News:  Truecaller for Business Launches New and Enhanced Capabilities for Enterprise Customers

Ben Abbatiello, Global SVP of Publisher Solutions commented: "Partnering with Loop makes a lot of sense for both businesses. Our robust suite of DOOH solutions provides an opportunity to make further connections with the right audience at the right time at the right place for any media assets. Our collaboration around LoopTV's modern brand delivery and abundant screen placements are a strong match for both the out of home (OOH) and omnichannel budget seeking the best home to tell their story on a global scale."
"Hivestack is a global entity with impressive reach, which is attractive to Loop Media as it gains scale beyond the United States," said Bob Gruters, Loop Media's Chief Revenue Officer. "We chose Hivestack for many reasons that all ultimately reflect the fact that it is simply a premier, elite provider we admire, and with which we perceive tremendous synergy both immediately and over the long term as we continue to grow our company around the world."
Marketing Technology News: MarTech Interview with Tom Libretto, Chief Marketing Officer at Workhuman