TheViewPoint Integrates with BidSwitch for Streamlined Access to the Global Programmatic Demand Ecosystem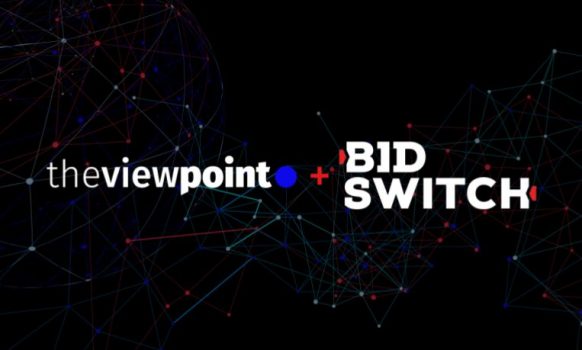 TheViewPoint, a SaaS video ad monetisation platform for CTV/OTT publishers, partnered with BidSwitch, an infrastructure-level technology that facilitates trading connectivity for more than 300 demand- and supply-side platforms through a single integration.
BidSwitch, engineered by IPONWEB (to be acquired by Criteo), helps ad tech platforms discover and connect quickly with trading partners by providing an efficient and transparent way to access supply and demand at global scale. In the world of ad tech, BidSwitch acts as a middleware layer that connects SSPs, DSPs and ad exchanges, intelligently routing and filtering the bidstream between trading partners, but without running an auction or participating in the transaction.
Today, BidSwitch transmits nearly 1 trillion bid requests daily across all regions and media channels, powering more than 3000 trading connections among 300 integrated ad tech platforms.
Marketing Technology News: Anvil Launches Workflows to Automate Complex Webs of Paperwork
Bearing in mind the main focus of all TheViewPoint's ad tech solutions is on building transparent paths between both sides of the supply chain via fixed fee pricing model and CTV-first advanced programmatic infrastructure, partnering with BidSwitch was an essential step to upscaling TheViewPoint's CTV monetisation efforts.
"As a connected inventory partner, TheViewPoint provides BidSwitch's connected demand partners with high-value CTV inventory. They have already connected to and initiated trading with our top CTV DSPs, and we expect to see strong growth as these trading connections scale potential with their current connections and partners," says Arbi Alikhadzhiev, account specialist at BidSwitch."
Marketing Technology News: MarTech Interview with Eddie Porrello, Director of Product at Amber Engine
TheViewPoint's tech suite includes granular audience segmentation, user frequency capping, ad pod management, smart bidding optimisation via TVP Intelpoint and interactive ad formats. This privacy-compliant functionality allows publishers and broadcasters like Philo, Tastemade, Cinedigm, Digital Media Rights and many others to capitalise on their CTV inventory. Teaming up with BidSwitch opens up new demand opportunities for CTV publishers plugged into TheViewPoint's platform and therefore maximises their monetisation results.
"When we talk about optimised pipelines, we always keep scalability in mind. Our clients want us to guarantee not only the most suitable demand but also the one which they can get maximum profit from. That is why working with BidSwitch was paramount for us, as their technology allows us to be instantly integrated with a pool of great buyers. At the same time, these buyers are looking for premium CTV inventory, which they can access through our platform," says Daniel Elad, chief strategy officer at TheViewPoint.