Regalix, a global leader in end-to-end customer lifecycle management and sales enablement, announced the launch of Nytro Events – a fully-featured virtual events platform that can enable up to 20,000+ virtual attendees. The solution is fully integrated into the Nytro.ai sales enablement platform and allows event, marketing, and sales teams to host online and hybrid virtual events including SKOs, QBRs, Town Halls, User Conferences, Summits, and Tradeshows.
Marketing Technology News: Spotify Brings Out "Music, Meet Podcasts" – the First Global Branding Campaign for 2020
Key features of Nytro Events include:
20,000+ attendees
Main stage and concurrent breakout stages
Live chat
On-demand Q&A
Networking Lounge
Interactive Sponsorship Areas
Event + Attendee Analytics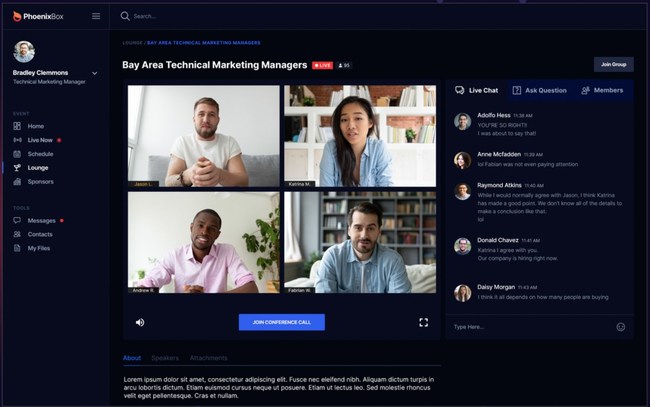 "With the launch of Nytro Events, our sales enablement platform – nytro.ai – becomes one of the most comprehensive and complete solutions on the market," said Vikas Sharan, CEO of Regalix. "Nytro Events brings a much needed innovative solution to the conference industry as more and more enterprises are deciding on how to host and power their virtual events moving forward."
Marketing Technology News: Similarweb Adds New Chief Marketing and Technology Officers
Nytro Events goes beyond on-line video conferencing and webinars by providing meaningful networking, interactivity, and engagement experiences that easily connect attendees from all over the world. With an elegant and intuitive UX, attendees can easily move to different stages and sessions, ask live questions to speakers and access concurrent or past sessions they have missed on demand.
With Nytro Events, companies can powerfully branded experiences and enable event organizers to eliminate traditional high costs associated with physical events such as venues, booths, furniture, audio/video equipment, food and beverage, insurance, and more.
Recommended: Benztown + McVay Media Podcast Networks Relaunch, MANY SCREENS, BIG PICTURE – A Podcast Series