Jodi Fogel Previously Served as Vice President of Business Development
Global training and development company, Sales Gravy Inc., recently named Jodi Fogel as Chief Sales Officer.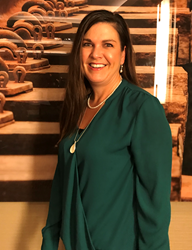 Jodi previously served as Vice President of Business Development. She takes over the helm as CSO, as Sales Gravy focuses on expanding both its sales organization and global brand recognition. She has a passion for leadership and for helping her clients build high performing sales and customer success teams.
Jodi founded Juvo telecom in 2011, and quickly grew Juvo to over $10 million in annual sales before selling the company. Prior to founding Juvo, she was a top performing National Account Executive with ARAMARK Corporation and an award-winning Enterprise Account Manager with LaPetite Academy's corporate accounts division.
Also Read: If Data isn't Real-Time, It's Not Accurate for B2B Marketing and Sales
"Jodi's experience leading hyper-growth organizations and complex accounts positions her perfectly to lead our extraordinary sales team as we move towards our next milestone of $25 million in annual sales," says Sales Gravy's CEO, Jeb Blount. "She is a valuable member of our executive team and I couldn't be more excited to announce her promotion."
Sales Gravy, founded by Blount in 2006, is a global training and development company specializing in human facing activities including Sales, Leadership, Account Management, Customer Success, Channel Management, and sales enablement solutions. Sales Gravy delivers training, advisory, and consulting services to a who's who of the world's most respected companies with one mission — deliver top-line growth fast.
Also Read: Connectleader Awarded US And Canadian Patents For Innovative Sales Engagement And Sales Acceleration Platform
Sales Gravy is a global sales acceleration firm. Through their innovative training and development systems and programs, Sales Gravy helps clients improve sales performance fast.
Sales Gravy specializes in:
Sales hiring and talent development
Business Development Training
Sales Training
Sales Coaching and Leadership Development
E-Learning (Sales Gravy University)
Customer Curriculum Development
Executive Advisory and Consulting Services
Recommended Read: Top 10 Takeaways From The Mary Meeker 2018 Internet Trends Report