Laura Connell, Consumer Trends Manager at GWI talks about the latest brand and consumption trends that marketers should focus on more:
________
Welcome to this MarTech Series chat, Laura, tell us about yourself and your role at GWI…
I'm a Consumer Trends Manager at GWI, a technology company that offers the world's largest study on digital consumers. When I'm not writing about the latest consumer trends, I'm a regular public speaker at large-scale industry events, most recently at Advertising Week in New York.
We'd love to hear more about GWI's latest consumer trends report ''Connecting the Dots'' and the key findings from it…
The findings reveal how consumers are changing the way they spend, think and feel in line with global events. This year we have 10 reports, five global and five focused on the US, that we believe will shape the 2023 consumer landscape.
Interestingly, we've found that globally, the way we use the internet is changing – for example, our data shows that the number of people who use the internet to find information has fallen 14% since Q3 2018. Comparatively, the number of people searching for products on social media has risen by 43% since 2015. There's these shifting consumer trends that change year on year – including how and where we're looking for what we want.
We couldn't look ahead to 2023 without factoring in the cost of living crisis. We found that although consumers might be feeling uncertain about the future of the economy, this doesn't necessarily mean they won't treat themselves. We see trust being a really important factor here for brands – trust ranks third out of a list of 14 purchase drivers, which is ahead of discounts, good customer service, and purpose-driven factors. So, as prices inevitably rise, brands need to lean into other drivers to keep consumers engaged. In the US specifically, we're seeing consumers striving towards simplicity. And they've become more price-conscious about everyday expenses – since Q2 2021, the use of apps to track spending has increased 9%.
For Americans, the emotional labor of the last two years has taken its toll, and as a result, interest in equality, social issues, and volunteering is in decline. Our data from Q2 2020 reflects the mood of the nation during the height of the Black Lives Matter protests – being socially responsible was the number one brand priority for Americans. Two years later, this has shifted to rank third. In fact, it's the fastest-falling brand initiative since 2020. And we're noticing how alongside this decline in interest,  the media is becoming a more important outlet for emotion. Many Americans are left dealing with the aftermath of covid-19, and now having to face a cost of living crisis. It's no wonder that in 2023, more people are likely to focus on finding catharsis – a way of releasing or managing frustration.
Both in the US and globally we have topics that cover the outlook of sustainability, particularly with a growing fatigue and "doomscrolling" behavior. Crisis mode now feels like normality, and that can breed apathy. News agendas have inundated people with war, pandemics, recessions, inflation, natural disasters and political upheaval. It's overwhelming, and it forces people to prioritize the existential threat of climate change alongside other, more immediate, issues.
And lastly, our reports explore what will matter most to consumers in the metaverse. Expression and identity are going to be imperative for consumers entering the metaverse to create new experiences and environments where users feel welcome.
I highly recommend reading them all to get a unique insight into the trends that are set to dominate the year ahead.
Marketing Technology News: MarTech Interview with Khalid El Khatib, Chief Marketing Officer at Stack Overflow
How can brands use this data to drive better impact and fuel growth despite the current consumer changes expected?
Now, more than ever, understanding your audience should be a top priority for brands. Consumers will be eager to see how brands perform in a number of areas that aren't solely about product or price but also about engagement, user experience, and treatment of their employees.
In what ways can brand marketers work better to create a more impactful yet delicate balance when it comes to their social media initiatives, seeing how consumption patterns here are also shifting? What precautionary measures should brands take to ensure growth and no loss of ROI through their social efforts?
Globally, finding inspiration as a reason for using the internet has jumped from 9th to 6th place since 2018. In the past two years, there's also been an 8% drop in consumers saying they research items online before buying them. Understanding this is key for brand marketers because it points to less of an emphasis on researching products. This is leading to what we call discovery-based mindset, particularly when using social media platforms, and it's part of the reason that TikTok is so popular. Gen Z were the earliest users of the app, known for its personalized algorithm and exciting visuals, and we can see the effect it's had on them. Many Gen Z start their search from a place of curiosity and expect to be led down a fun rabbit hole of new ideas, rather than directed to a list of products. Understanding this consumer mentality could fuel brand discovery, especially as social media spaces are driven by trending content. Brands will need to keep up with what's culturally relevant to their audience and be on top of the questions they're asking to garner engagement.
How can brands stay a step ahead of market dynamics: a few best practices that you would like to highlight based on what successful global brands have been doing?
Brands need to keep up with the pace of how consumers' mindsets are continuously evolving – which is at a greater speed than we've seen before. In our data, we can see that consumer priorities for brands have dramatically shifted in the last two years, and with an uncertain economic outlook, brands that utilize data to better inform their decisions are going to be ahead of those that don't.
Marketing Technology News: How Marketing Teams Can Win In A Hybrid Work World
Some last thoughts on the future of digital marketing/advertising? 
Adaptability is going to be crucial for brands. Forever 21, Sephora and Nike are already testing the playing field through augmented reality (AR) to attract customers, and as more consumers become aware of the brands using this kind of tech and exploring the metaverse, the more inclined they will be to explore these new spaces themselves.
47% of consumers are interested in creating an avatar, with customizing appearance and identity being the top priorities. Virtual worlds are both a social playground and a place for community, where identity play is of great importance. Users want to change their appearance more than their wardrobe, which means brands and developers need to focus on creating safe spaces where individuals can flourish.
Five predictions you have for the online marketing and ad industry in 2023 and beyond?
As the impact of inflation continues to take its toll, many consumers will no doubt make cutbacks or re-prioritize their spending. That said, not everyone will be cutting back – some will continue to spend, and spend big. For brands, cutting back on ad spend right now might not be the best move.
Build trust. As consumers lose confidence in the economy, brands that build trust with customers become even more appealing. The retailers that look set to stand out are those that prioritize building trust, continue to innovate, and drive empathetic, value-add messaging.
If you're a brand looking to explore the metaverse, our data shows that metaverse-interested consumers are more likely to be affluent, male, and heterosexual, but the vision of the metaverse is to be a world welcoming to all individuals: a space for creativity, expression, and exploration. As early adopters, they play an important role in embedding diversity, equity, and inclusivity in the development of the metaverse. Brands need to make sure that ensuring inclusive representation is not an afterthought but is foundational.
In the US, consumers will be keeping a watchful eye on brands that continue to self-serve rather than making a meaningful impact that fosters inclusion. Over the past two years, whenever social justice has been on the agenda, consumer sentiment toward brands has been consistent – they want action, impact, and results, not meaningless PR pushes.
Target your audience appropriately. 58% of baby boomers who impulse buy say they do it to take advantage of sales/deals, which is their top motivation. As the standard set of search tools varies a lot between generations, their reasons for impulse buying are different, with more Gen Zs and millennials saying they do it because it's fun to discover or buy new things. Impulse buying isn't purely practical among older consumers and many do add last-minute surprises to their cart because they want to treat themselves; but at the same time, deals and whether or not they have a potential future use for an item matter more.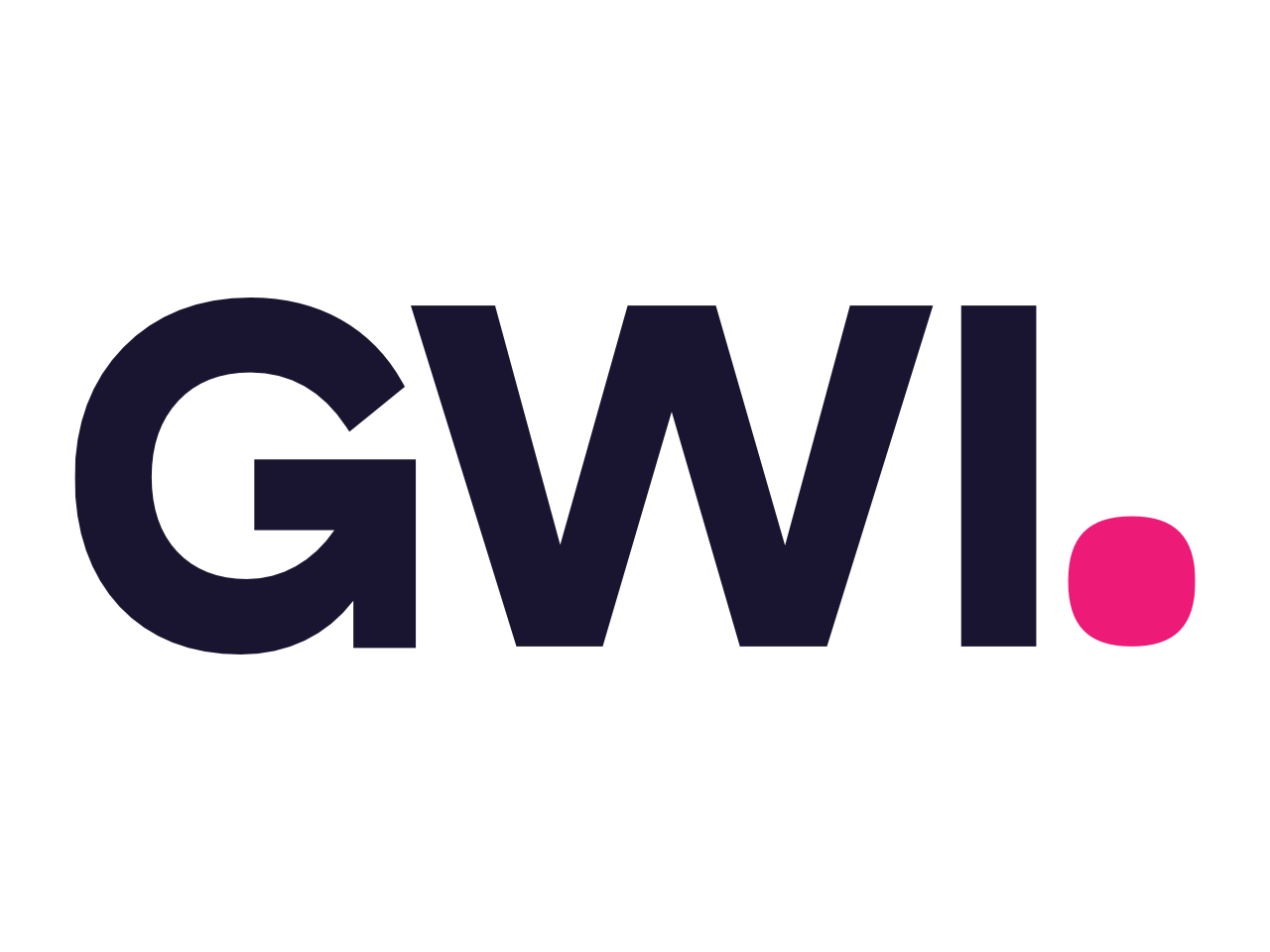 GWI enables brands with data on how consumers are changing; their actions, ideals, perceptions, feelings.
Laura Connell, is Consumer Trends Manager at GWI.
Episode 145: The Changing Face of Sales with Mark Wright, VP Sales & Partnerships at Zeitworks
Episode 144: What Drives Better B2B Performance: with Rachel Clap Miller – VP of Marketing and Digital Engagement at Ascender by Force Management
Episode 143: Uncovering the Evolution in Retail Media with Mikey Paley, SVP of Business Development, Retailers at Aki Technologies