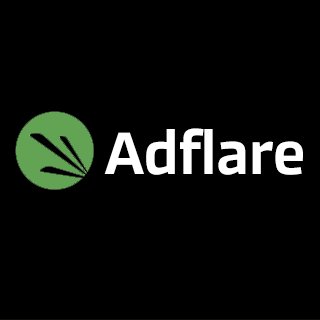 Eva Live Inc. is pleased to announce a Term Sheet to acquire AdFlare Inc.
AdFlare is an industry leader in the specialized online media industry of header bidding, also known as pre-bidding, a technology whereby publishers offer their inventory to multiple ad exchanges, advertisers, and agencies simultaneously, allowing them to place inventory in real-time, driving more consumer conversions for advertisers and revenue for publishers.
Marketing Technology News: MarTech Interview with João Pedro Resende, Chief Executive Officer and Co-founder at Hotmart
Per the Term Sheet, Eva will acquire 100% of the issued and outstanding shares of AdFlare, including all clients, revenue, technology, IP, and brand in exchange for two million (2,000,000) common shares of Eva.
AdFlare currently boasts over 40 partner networks, 7,500 publishers and over $110 million in gross revenue.* Eva expects to complete Due Diligence and proceed with entering into definitive agreements in the coming weeks.
Eva is an Artificial Intelligence-driven digital media buying platform. Beyond programmatic, it is the next generation of digital media buying, with a deeper contextual and predictive understanding of each consumer. Eva AI continually learns, eliminating ad fraud, lag, and error to produce unmatched digital advertising optimization and results.
David Boulette, Eva CEO, states, "Eva's Artificial Intelligence is designed to learn and improve the market needs where volume and speed of information render real-time human analysis infeasible. We have been working closely with AdFlare for the past few years and see this strategic acquisition as a means for Eva's AI technology to autonomously purchase ads and then deliver higher returns for both advertisers and publishers. For our clients, AdFlare, and Eva's shareholders, this acquisition is a win-win. This acquisition can drive bottom-line revenue for our operations team and serve our public company shareholders. By solving critical industry problems, our goal is to become a global leader through AI-driven digital media buying."
Marketing Technology News: Contentgine Announces the Release of "Target Lists, Categories, and Case Study Titles: Three…
Since Eva's inception in 2015, the Company has grown from a startup in Los Angeles to an international powerhouse of the digital advertising world, covering 192 countries, processing 29 billion US searches per month, and over 11 billion local searches.
Through Eva's distribution partners and agencies, it currently directly or indirectly serves 40 of Fortune's top 100 companies, 70 of Advertising Age's 100 leading national advertisers, and 10,000 local as well as 5,000 national ad agencies as customers. Eva provides advertisers with a single, managed platform to deliver all forms of search, text, display, in-game, audio, and CTV/video ads across all devices and through all channels including Google, Facebook, Amazon, AOL, MSN, and through relationships with thousands of online publishers.
"Artificial Intelligence allows us to better understand the sales cycles and correlate our client's strategies and spending to achieve the results they expect," Mr. Boulette continues. "Other than the AI technology we've developed and deployed, a new measure of our success will be the shareholder value we create. We're looking forward to utilizing the new tools available to us in the public markets to achieve this success."
Marketing Technology News: Intellifluence Reaches 200,000 Active Users