What does it take to truly offer an experience-driven contextual advertising journey in a market that largely values its privacy? Emilia Kirk, Global Head of Growth at Seedtag shares some observations and tips in this quick catch-up:
________
Welcome to this MarTech Series chat Emilia, we'd love to get to know you better! Tell us more about your role at Seedtag and a few top marketing-sales takeaways from your journey through the years…
I joined Seedtag almost a year ago in November 2020, as our Global Head of Growth. Within Growth we oversee multiple functions in the business, including Strategic Client Growth – understanding and providing the best services and value for a client based in their individual needs – Product Marketing, Sales Enablement and leading our Commercial Insights product, known as LAB where we build bespoke always on content strategies for our clients. The Growth team initially started with me, however we will be growing to 14 in the next year, therefore it was quickly identified that there was a need for our team! 
In terms of takeaways, I would say that it always starts with your customer, whether you are client side or sales side. Brands need to understand what it is their customers want and need, and likewise Sales teams need to understand the needs of their clients in order to deliver the most suitable products. So always listen and learn!
Marketing Technology News: MarTech Interview with Peyman Zamani, CEO and Co-founder at Logicbroker
We'd love to hear your thoughts and the impact you feel today's marketers and advertisers need to prepare for a cookieless future?
Since Google announced it was stopping the support to third-party cookies, advertisers have had their hands forced into looking for new ways to reach their audiences. We've seen other major web browsers like Safari and Firefox already remove third-party cookies from their platforms, and as we move forward, the ability to understand audiences without the need for third party data will be crucial. Without a certain level of insight into their audiences, brands can't communicate effectively. The key is to find ways to not only gather different datasets that don't include the private information of consumers, but to also be able to leverage that data in the right way. 
Ultimately, brands need to understand that cookies aren't going to be around much longer, and alternative solutions are required. It took businesses a bit by surprise, and would have caused a panic in some circles, with limited ideas as to how to replace the results gained by cookies, but we've known that contextual advertising has the ability to supersede these results (if implemented correctly), whilst remaining well within the bounds of data privacy regulations. 
In what ways are you seeing martech-adtech innovations (from around the world!) meet the changing needs of marketers and advertisers given today's dynamics?
Brands are looking to find new ways to reach the right audiences at the right time without the need for third party data. In particular, we've seen a huge amount of growth in the capability of artificial intelligence (AI) in recent years, and it's a technology that advertising can use to its advantage in a post-cookie landscape.  Utilising AI to streamline the efforts of campaigns allows brands to not only target specific audiences, but go even more granular too, hitting specific territories of interest with the right content. The end game is to ultimately get the right content in front of the perfect audience, and AI allows brands to achieve this more efficiently and effectively than ever before. 
Can you talk about the growth of contextual marketing and advertising and how marketers need to adapt to this need more (and how!) to meet changing customer/prospect needs? 
The growth of the market is actually one of the biggest advantages of contextual advertising in itself. The industry itself hasn't finished developing, and neither have we. The key is innovation, and pushing past the comfort zone to develop valuable solutions that excite and are efficient. Behavioural advertising has been the tried and tested method of the past decade, but one of its biggest downfalls is that it doesn't appeal to consumers. It's invasive and the types of ads we see are disruptive to the overall experience – which is damaging to both brands and publishers.
Consumers want their privacy. They prefer to be targeted in the right way with ads that complement the content they are consuming. Ultimately, this is what contextual advertising delivers and the sooner marketing teams realise that, the sooner they can start winning over their audiences, building brand favorability and maximising their results. Consumers keep the brand in business. It's crucial to appeal to them in every way possible.
Marketing Technology News: MarTech Interview with Hikari Senju, CEO and Founder at Omneky
We'd love to hear from you about the recent launch of Seedtag LAB and its top features?
Seedtag LAB is a next-level, data-driven program helping our clients differentiate themselves from the competition by boosting their unique values. The program enables brands to not only connect directly and effectively with their audience, but grow the overall audience base too. It's capable of doing this while also still maintaining a privacy-first approach. Our contextual AI solution, LIZ©, also allows businesses to deliver a truly data-based content strategy, allowing them to get the most out of contextual advertising.
There's one area that we're focusing on here – the ability to build a 'contextual universe'. Whilst it could be an alien concept to most, Seedtag LAB helps to support brands with their advertising efforts to allow them to achieve this. This resource allows them to clearly visualise their set content territories, equipping them to both advertise directly to a relevant audience and identify areas of defined interest. Their advertising efforts will become more efficient and effective, as Seedtag LAB helps them to reshape perceptions and reinforce their positioning across the market.
Some last thoughts and marketing / martech-adtech takeaways and predictions for 2022 before we wrap up?
For me, redefining the value exchange with the consumer is key. Due to lack of trust and an increase in privacy legislation, it's important that brands explicitly make clear how data is being collected and used, but at the same time, for online consumers to understand that access to free content needs to be supported somehow – and that this is via advertising. But with this, brands need to use the opportunity of entering a cookie-less world to rebuild these connections and deliver tailored, engaging content that tells a story and reconnect with the consumer. Therefore my key takeaways for 2022 are that firstly, the value exchange needs to be redefined; that brands should be using cookie-less solutions to respect consumer privacy, of which contextual obviously plays a large part and then lastly, that brands need to go back to their roots and look at creating better creative and messaging that truly engages with consumers.
Marketing Technology News:  MarTech Interview with Sagi Gordon, CEO and Co-founder, SelectMedia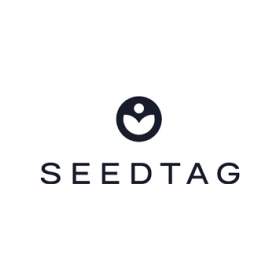 Seedtag is a leading contextual advertising company in Europe and LATAM. Seedtag's AI technology based on Machine Learning algorithms helps empower relevant and engaging communications in a privacy-first world through Contextual Advertising.
Emilia Kirk is the Global Head of Growth at Seedtag
Episode 106: The Need for Predictive Systems in B2B: with Viral Bajaria, CTO and Co-Founder, 6sense
Episode 105: Biggest Sales Enablement Trends and Challenges with Mert Yentur, CEO and Founder at Pitcher AG
Episode 104: CMO Best Practices with Kevin Tate, Chief Marketing Officer at Clearbit