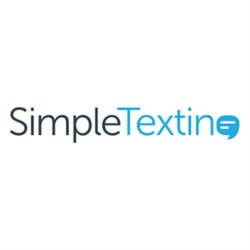 The first digital short text was over 25 years ago. Neil Papworth who was a Developer sent a message as "Merry Christmas" to the Vodafone director Richard Jarvis. This simple message is believed in giving rise to mobile communication technologies that we see now. SMS is present for more than a couple of decades now and it seems to stay even when the most advanced social media platforms and internet messaging applications like Facebook Messenger and WhatsApp etc. are there to compete. As per the latest research, almost 95% of the elder adult of the American population holds a mobile phone. A few types of research have shown that the P2P short messaging through SMS is declining. However, on the other hand, experts point out that SMS is now beginning to be a powerful tool for sending messages for the organization. With the growth of information access from desktop to mobile now, all businesses must think of mobile-first strategies now for their promotion strategy.
Next, we will look at some important things to consider while using SMS as your business marketing strategy.
Learn before you leap
Based on expert advice and on looking at many industry-best practices, here we have compiled a few important things to apply to text into business communications. Just learn things well before you leap into it.
Make sure you know your audience.
You cannot blindly follow someone's successful SMS marketing strategy for your business too. To plan it well, you have first to understand your ideal target audience. To understand your audience you should be aware of the following:
How often are they on phones?
What mode of communication do they prefer the most?
Do they opt-in for business messaging services or they prefer calls?
What is the best mode of reaching them for time-sensitive messages?
Once if you get satisfactory answers to these types of questions, you will be able to understand your ideal customer persona and plan SMS marketing strategies. Providers like Simpletexting.com will help you run baseline research as to understanding your consumer needs and plan for the best SMS marketing strategies.
Don't initiate SMS marketing messages without permission.
Sending messages to any random consumers may put you in trouble. With many rules and regulations to protect consumer rights, now in most countries, SMS marketers have restrictions to send messages only to those who are opted in and also need to stick to the timing restrictions to send promotional SMS.
In the USA, from 2013 onwards (with a modification in the Telephone Consumer Protection Act of 1991) all types of businesses mandatorily need consent to send text messages to consumers. This regulation was enacted to restrict unsolicited messages and calls to consumers from marketers.
Moreover, no one wants to receive any unsolicited text messages. All commercial SMS today, similar to emails, need to garner an opt-in consent from the users. They may also provide an "unsubscribe" option too for the uses to opt-out if they wish to. Professional marketers know the value and scope of permission-based marketing, but beginners tend to make mistakes and end up in trouble.
Segment the target groups
While planning a successful SMS marketing strategy, proper segmentation of your audience will let you make more focused marketing efforts on each. Try to split the target group audience based on their needs, interests, and priorities, etc.
With this additional step, you can prepare various contact lists and prepare customized messages for each of them. You may also take users' opinion as to how often they like to be contacted, what type of promotional offers they prefer the most etc – to plan the strategies.
With this, you can ensure that only the most relevant messages reach the right audience, which enhances the conversion rates too. This is good for marketers also to use their budgets more effectively by ensuring the best possible ROI.
Combine SMS effectively with other strategies
Ensure that you have a proper plan in place to promote your text groups and get more and more people to subscribe to it. A successful SMS campaign will help build a mobile database of prospective customers who opt for your business messages. However, SMS now works the best while being a part of a comprehensive omnichannel Digital Marketing strategy. You should ensure a seamless experience across all platforms like email, social, website, SEO also along with SMS, to ensure the best return on investment.
Even though it suits almost all, texting may not be right for all businesses alike. For example, if you have a very older group of the target audience who have a hard time dealing with text, then you may have to stick to other possible channels to reach them effectively. Moreover, if you don't have enough time to build a custom list of subscribers and promote text calls to action (CTAs) properly, then also your businesses are not suited for SMS marketing.
SMS message utilities
As we know the important things to note in SMS marketing, here are a few SMS utilities you can explore in business communications.
1. Internal communications
All are familiar with the concept of SMS messaging now, so this can be easily implemented at the organizations too. Internal communication of businesses can be effectively done through this platform. You may give options to your employees to receive the most important company communications through messaging. This is very effective in multi-location business environments.
2. Customer notifications
SMS is now widely used for consumer notifications like:
Account notifications
Appointment reminders
Booking confirmations
Fraud alerts etc.
All these come under the category of application-to-person automated messaging, which helps to instantly inform the customers about any updates and enhance their overall experience. Financial institutions, healthcare organizations, hotels, travel, and almost any industry can make use of automated messaging services for event-based notification to the users through text messaging.
Now, with the increasing use of smartphones by the consumers, you can effectively integrate your web links too to SMS messages and help take your brand's voice to many. Every single text on your messages is an opportunity for the businesses to connect more effectively with the customers.
Apart from these two major utilities, SMS messaging is also now used for political campaigns, B2B communications, nonprofit fundraising, government services, transactional messaging, etc., and the future of business messaging seems to be very bright.
Read more: Rich Messaging Will Transform the Customer Journey