Rob Sanchez, CEO at MeritB2B chats about MeritB2B's recent acquisitions and the growing importance of intent signals and data in today's B2B marketing ecosystem in this quick chat:
_________
Welcome to this MarTech Series chat Rob, tell us about MeritB2B and how it is enabling marketers and customer teams today? 
Thanks for having me! At a high level, we provide a full funnel B2B Data Driven solutions  across all channels for the modern CMO from account based marketing (ABM) to demand generation and every other stage of the process from awareness to upsell. We leverage Data, Technology and Analytics to power B2B. 
Today's B2B marketer has more data, more technology and more channels to choose from than they ever had before. We take B2B marketers complex challenges and solve them with comprehensive solutions.  We're here to work with them every step of the way he and target helping them grow by targeting the right audiences across all channels and provide robust analytics to help them succeed. 
We then take these insights and can build out entire activation strategies that drive their ABM or demand gen activities. We can create segmented campaigns across marketing and advertising channels like programmatic video, CTV, email, search and more. We can help them discover new audiences with our unique data sets including high-quality intent data. And of course, we measure results and use those insights to learn and optimize over time. In this way, we often become long-term partners with our clients.
Marketing Technology News: MarTech Interview With Jeff Winter, CMO at Duck Creek Technologies
We'd love to dive deeper in the acquisition of True Influence and how this will change the game for users on the whole? 
The acquisition creates a unique combination of Data, Technology, Demand Generation, Digital and analytics and provides the most comprehensive B2B marketing solution available today. MeritB2B has built a rich and privacy compliant B2B-focused database. True Influence has a proprietary approach to identity resolution and their proprietary intent signal analysis is unique in that they collect and catalog decision-makers' content consumption behaviors across the internet – an extremely valuable approach for B2B marketers, who need to be very targeted in their marketing outreach.   The two companies services integrate seamlessly to create and accelerate our respective development roadmaps into the future of B2B. 
Together, the combination is a unique end to end, full funnel, intent-driven demand generation and ABM operation, with its own data resource and the ability to activate it with leading edge marketing cloud technology, exclusively focused on the needs of B2B and technology enterprises. And we don't abandon our clients at the bottom of the funnel – we summarize all campaign activity and our analytics team is available to optimize those findings and activate those insights for the next campaign.
How is the demand for buyer intent increasing or changing in today's market from the marketers viewpoint and what are marketers looking for when they seek better customer and user insights on the whole?
While there is a lot of talk about the death of the third-party cookie, the truth is that for B2B marketers, they have always had a more holistic approach because they need to be so laser focused on their target audience. Intent data is a perfect example of that. If you're a big B2B brand like Adobe or SalesForce, thousands of people might be reading your blog, downloading your white papers and even asking for a sales meeting at any given time. Some of those people might be competitors or small businesses looking for some free advice, while a few of them are the needles in a haystack – really valuable leads that are in the middle of a buy-journey that matters to the company.
Understanding what part of that activity is truly high-value and not just noise is where B2B marketers want to be today. It's not enough to simply trigger a response to any action, there needs to be a highly personalized approach to marketing each and every lead in a way that's both effective and privacy compliant.

Digital channels throw off a ton of signals that MeritB2B analyzes and catalogues by intent  – this is done through our acquisition of 180byTwo. True Influence is also built around intent-based marketing, using those signals to create ABM lists and identify buying groups. Together, we can give B2B marketers that bespoke intent-based approach that they are looking for. 
With the rise in acquisition and consolidation in the martech/B2B technology segment, what are some of the key shifts that you feel will change how the industry is set to shape up in the next few years?
Consolidation is good for B2B marketers if done correctly. Marketers have difficulty with point solutions only providing one piece of the puzzle. Our solutions provide comprehensive data driven solutions leveraging technology and analytics.  When individual companies come together under one roof, it makes that process more seamless for the B2B marketers. They have fewer relationships to manage, fewer checks to write, and fewer companies that they need to give access to their data. The kind of thoughtful consolidation that MeritB2B has been executing with True Influence, 180byTwo and acquisitions in the future is to further build out that full-funnel capability that can maximize ROI for our clients. If they're happy, we're happy.
How will this impact newer entrant and players in the market?
New players really make their mark on the cutting edge of the market.  B2B marketers are starting to explore CTV for example. Many CTV buying options today are either direct or built for a B2C buyer with a large audience. Similar to what 180byTwo did by providing innovative approaches to data and insights, I imagine someone will provide innovation in CTV. What's more, after the pandemic, B2B buyers have moved many more steps in their journey to digital channels. B2B sales teams and events teams are going to see long term changes. I am sure there will be niche companies that specialize in the new digital journey. 
We encourage this innovation as these smaller companies can test new technologies and seed the market. It's what we look for in our future M&A strategy.
Marketing Technology News: MarTech Interview with Greg Hanover, CEO at Liveops
What are some of the biggest martech lags you still see teams struggle with despite a range of martech choices available to them today?
B2B marketing teams are just beginning to leverage data across the full funnel. Data really drives so many improvements, from helping focus campaigns on high-value leads to reducing cost per lead. Data is really the foundation of a sophisticated B2B marketing strategy. 
The problem for many B2B marketers is that their own data has gaps in it, and so they are hesitant to have a data-driven approach to ABM, preferring instead to lean into big content initiatives, broad campaigns, events and the like.
However, with a partner like MeritB2B (and now with True Influence) we not only help complete the data picture, we help activate that data so that B2B marketers can see for themselves how complementary it is to their other activity.  Real ABM is totally data-driven, with algorithms and AI-based learning that does what a marketer simply can't do on their own.
Some last thoughts, takeaways, digital marketing and martech thoughts, tips and best practices before we wrap up!
I'm thrilled  to see a continued  focus on more data driven performance marketing for our B2B clients, because that's exactly where we can help most. It's really the way every marketing team should operate.
At the same time, we're seeing continued interest in innovation and an investment in new data and technology which signals a wave of positive momentum for B2B marketers, and I'm thrilled to be part of it.
Marketing Technology News: MarTech Interview with Steve Wind-Mozley, CMO at Vizrt Group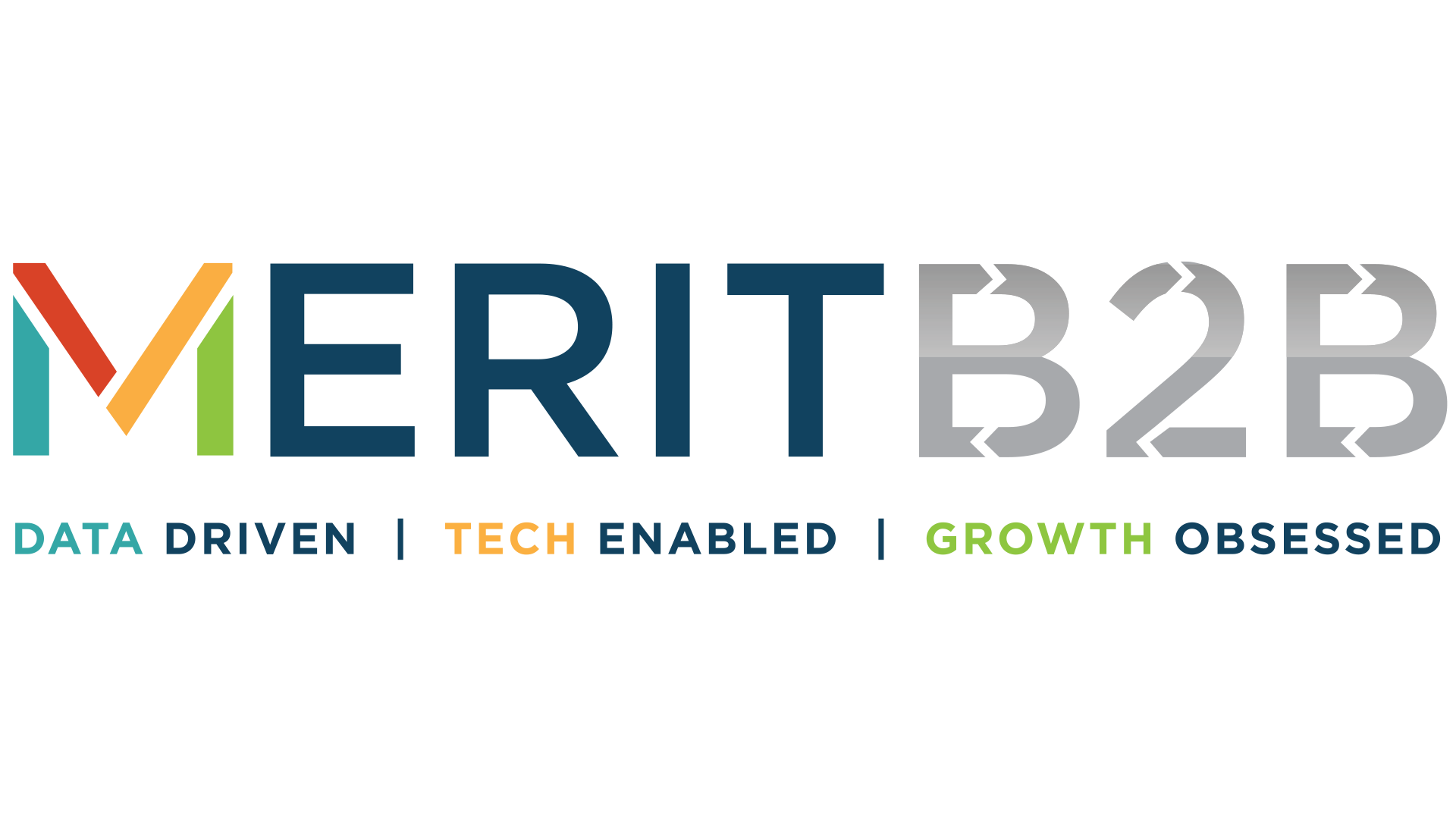 MeritDirect uses a "data first" approach to solutions built for multi-channel B2B and technology marketers worldwide to enable growth.
Rob Sanchez has served as MeritB2B's Chief Executive Officer since 2012 and leads the vision and strategy for the company. Through key acquisitions, recruitment, and expansion of solution–based services, he has played an integral part in driving the company's growth and profitability. Rob is responsible for the discovery, vetting, and management of corporate acquisitions that support MeritB2B's strategic direction. MeritB2B is the leading provider of B2B data, database products, analytics, digital and performance marketing solutions. 
Episode 114: Marketing Do's and Don'ts with Chris McLaughlin, Chief Marketing Officer at LumApps
Episode 113: Optimizing B2B Sales Training Efforts: with John Elsey, CEO at Richardson Sales
Episode 112: B2B Revenue Tricks and Optimized Sales practices with Karen Gallantry, GM at mParticle