In this catch-up with MarTech Series, Ronny Elkayam, SVP, Mobile, App Market & Strategic Products at Wix chats about the fundamentals that are key to driving product success while taking us through a few of Wix's recent innovations:
________
Welcome to this MarTech Series chat, Ronny, tell us about yourself and more about your role at Wix?
I have been at Wix for more than 7 years, heading Wix's Mobile Applications, App Market (for third-party integration), as well as strategic products that enable websites and apps to become successful businesses and engaging communities. I'm responsible for the research and development of high-scale complex products for Wix, including the Wix Mobile products, the App Market, delivering innovation by integrating cool and trendy third-party apps and by building innovative solutions for Wix users, and strategic projects such as Wix Blog, Wix Restaurants, Wix Events and more, that enable users to better create, manage and grow their online presence.
We'd love to hear more about some of Wix's most recent product innovations/ enhancement updates and how that impacts end users…
We are constantly improving our offerings to provide business owners with a complete solution for any type of business. By listening to our users, understanding their needs, and adding capabilities to expand our offerings accordingly, we are able to not only provide our users with go-to solutions for them, we are also providing their customers and end-users with a pleasant experience.
We recently relaunched our solution for the hospitality industry, Wix Hotels – now powered by HotelRunner. The new Wix Hotels platform provides a complete solution for all types of accommodations to manage and grow their hospitality business online. We redeveloped the platform based on user feedback, and in partnership with HotelRunner, we were able to develop our new hotel's solution to include a full suite of professional tools for every touchpoint needed to launch, manage, and grow a hospitality business of any size and maximize revenue.
Wix has invested resources into building out the proper infrastructure to support businesses ranging from privately owned businesses to large franchises, in a wide range of industries, from retail to events to restaurants to hotels and more. Another example of how we've enhanced an offering would be our recently launched Seating Map Builder which was launched for Wix business owners and venues to create customized seating maps and ticketing of their venues. This release has opened the door for businesses and venues to manage ticketing of their events on their own when they previously had to hire developers to build these complex systems.
Marketing Technology News: MarTech Interview With Jason Seeba, Chief Marketing Officer at mParticle

How in your view can product teams today capitalize more on app marketplaces or integrations to strengthen their own core offerings?
Being a product company, we focus the majority of our product development resources on areas of our main offering and expertise. Our focus is on advancing our platform for any type of user to create and manage their own or their clients' online presence. We established the Wix App Market so we can provide our users with the best products they need to create, manage and grow their online presence. With the Wix App Market, we are able to work with some of the best companies that build specific products to solve specific needs and requests from users that we haven't yet developed.
Can you highlight how you feel product teams will evolve in the future to meet changing industry and customer needs?
We are currently seeing at Wix, and in the world, a shift towards users wanting to use platforms that are more open, and provide more flexibility and options. To create open platforms, product teams will need to create products that are easily manipulated, meaning it's easy to replace and extend any part of it. Creating these types of products is especially hard when product teams need to maintain the smoothness of their product and ensure it still feels like a single product, and not different or pieced together.
At Wix, our product teams are seeing that the real-world use cases for needing a more flexible platform are endless, and without allowing anyone to extend and replace parts of our platform, we will not be able to address all user needs and use cases.
We can also see this shift in the product industry as a whole. When we see this shift in the industry, we can see it through the demand and rising use of applications using low-code and no-code platforms. Wix has been a leader in this field since our inception, and I'm excited to see the uptick in this trend and to see the evolution of product teams alongside it.
Marketing Technology News: Scam Calls Abound: Consumers Want Transparency from Legitimate Brands Trying to Reach Them

What are some of the top best practices that you'd share with core product teams?
The key to product success lies within the users of the products themselves. Product teams need to understand customer demands and needs and understand the tools and technologies they are looking for to make their business successful. By focusing on user success, product teams will be able to deliver tools customers are looking for and in turn, they will succeed as well.
A few best practices I believe product teams  should follow:
Everything should be done with the users in mind. Product teams should always ensure they are working for the user. This entails, having a clear vision of what the team is working towards; the users' success, focusing on building products that will make users more successful and helping them grow. If product teams make their users' success their priority, the teams will succeed.
Stay in contact with users. Product teams cannot possibly understand their users' needs if they don't speak directly to them. A good rule of thumb is to consistently set time to speak to users and listen to their feedback and product recommendations – chances are, they have a lot! Listening to users' will make product teams more successful, and simple changes that can be done based on these conversations will make a huge difference to them.
Understand the different stages of a users' journey. Users' are all different. It's important for product teams to not only recognize this but speak with them about where they are and where they want to be. The user funnel is where a product team understands where users' are within their product journey. Some users are only using one of the solutions offered, but are looking to implement more, while others are using many solutions for different purposes. Talking to users directly helps to understand what roadblocks are challenging them from implementing more solutions or not using a product to the fullest. By having ongoing conversations the team can identify what these roadblocks are and try to adjust them as best they can on the product side.
Response time to user feedback. Part of a product team's success lies in the team members themselves and their work process. A fast-moving team with a fast reaction to user feedback most likely will create a better product than a team that is slow to react and make the necessary adjustments. If there's one thing I've learned during my career, it's that the first version of a product or a feature will never be the best version. It requires launching it,  seeing how users react, receiving feedback, and fixing it accordingly. If the process of releasing a product and improving it is slow and expensive, then there's a high chance there won't be much commercial success for such a team.
Five thoughts on how you feel martech is set to evolve further.
Personalization is key for customer experiences, and as customers' experiences continue to become more important for retention, martech tools will need to be able to make more intelligent assumptions and recommendations for how marketers should make contact. Not that long ago, having a custom greeting in marketing emails was considered advanced personalization, but today there are tools that can recommend email copy tailored to each recipient's communication style, while others can gather data to make better predictions about where the customer is in the buying cycle and recommend the best method of outreach.
Information is power. The more a company can know about its current and potential customers, the better it can target its marketing. By 2023, marketers won't be able to track customers using third-party cookies, so it's essential they invest in tools for data management or in a customer data platform. It's essential to have a way to collect and analyze data to produce personalized content. The more relevant a message is to a customer, the higher likelihood of a conversion.
User experience matters, even in marketing. Companies will begin to introduce more advanced forms of technology into marketing efforts to make it more personalized and engaging for the customer. For example, incorporating augmented reality allows buyers to see what sunglasses they will like on their face without physically being in contact with the glasses, or to see what a couch looks like in their home before buying it. By virtually immersing buyers in the product, companies can bring them that closer to the product online, and complete a sale.
Martech solutions are evolving to allow marketers and business owners to create digital content without any prior programming experience. Gone are the days of having to outsource specialists to design and build each image, banner, and button to be used in marketing creatives. Now with the assistance of AI and no code solutions, marketers can create these content assets seamlessly on their own.
Switching between communication channels is time-consuming and inefficient. Martech will evolve from multichannel communication, where each channel exists in a silo, to omnichannel, removing the barriers between the different channels. This will allow consistency across channels in terms of the information provided, the branding and the feel of the experience. Omnichannel communication will also allow for centralized data insights from across all communication channels, such as information on which channels one's customers prefer to use for communication, making it much easier to deliver relevant and personalized interactions.
Marketing Technology News: The Future of AI and Content Marketing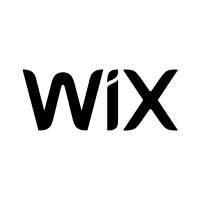 Wix.com is a comprehensive platform that gives you total creative freedom online. With powerful technology and unparalleled design capabilities, users can create a beautiful, professional and functional web presence to manage and grow their business.
Ronny Elkayam serves as the Senior Vice President of Mobile and Strategic Products at Wix, a leading global SaaS platform to create, manage and grow an online presence. Elkayam heads the Wix Mobile Application, Wix App Market (for third-party integration), as well as strategic products that enable websites and apps to become engaging communities. Prior to Wix, he served as an executive and founder of numerous Israeli startups, including moment.me, Ki-Bi Mobile, and Nextnine. Elkayam has more than 20 years of experience in managing product and R&D teams.
Missed The Latest Episode of The SalesStar Podcast? Have a quick listen here!
Episode 131: Product Management Tips and Best Practices with Kimen Warner, VP of Product Management at Drift
Episode 130: Digital Marketing and Ad Best Practices with John Piccone, Regional President, U.S, Adform
Episode 129: Regional Sales Development Best Practices with Abdul Javed, VP of Sales for APAC at Clari