Today's marketers need to be a lot smarter about the kind of consumer data and intelligence they focus on; Tugce Bulut, Founder and CEO at Streetbees has a few optimization tips of value to share:
________
Welcome to this MarTech Series chat Tugce, tell us more about the Streetbees startup journey, how has the journey been so far, what inspired you to start Streetbees?
Thank you for the chat! The inspiration for Streetbees came as a result of my passion about the power of data and the positive change it can bring to the world. At Cambridge University I specialized in mechanisms for poverty alleviation and global living standards. After that, I spent six years as a strategy consultant advising technology and consumer companies on how to accelerate growth in international markets.

In this role, I helped the world's largest companies launch products in new markets. But one issue kept cropping up; I just couldn't find trustworthy data. Existing market research solutions simply weren't good enough. The over reliance on multiple-choice questions in traditional surveys limits what consumers can say and just reinforced long-held preconceptions. This means that, not only can brands not innovate effectively, but that many consumers' needs go unmet.
So, in 2015, I founded Streetbees – with a dream to build the world's first human intelligence platform, providing data about the lives of real people, in real time.
Marketing Technology News: MarTech Interview with Mike Myer, CEO & Founder at Quiq
Why in your view is it critical for today's marketing leaders to invest more focus on surveys?
In almost any CPG market, competition is getting tougher, and consumers are getting both smarter and more demanding. Any brand that wants to secure its success in the long term needs to have constant access to new growth opportunities – and the way to do that is to talk to consumers. Traditional surveys have long since stopped delivering the nuance that brands need – after all, most decisions about what to purchase and consume are driven by much more than price or other rational factors. Context and emotion are incredibly important. To that end, I believe that brands need to move away from ad-hoc surveys, completed days after decisions are made, and start to listen to consumers in their own words at the time of purchase or consumption. This gives them far richer intelligence about why consumers are really making choices and where growth opportunities exist.
What best practices should be followed when charting out surveys to create better experiences for target users and to get them to engage and share their views?
There are three key areas that I think markets need to focus on:
First, capturing insight in the moment of purchase or consumption, which as I've mentioned, gives you a much more accurate view of why someone is buying a particular product and the need they are trying to address. Occasions like snacking are areas where people are really driven by emotion, but if they answer a survey about why they bought a particular snack three days later, they'll tell you it was about price or an energy boost, but in fact, they were in a bad mood and were craving comfort.

Second, brands need to lose the reliance on quantitative surveys. Yes, just asking questions that use rating scales and tick boxes make the analysis easy, but it automatically adds a bias to your responses. Plus, you really can't capture the human decision-making process that way. Marketers need to capture responses in consumers' own words to understand the nuances of human behavior. Fortunately, AI can help to take this unstructured data and make sense of it so it's not the heavy lift it once was!
Finally, marketers need to have access to this sort of insight on a continual basis, not in an ad-hoc format. Running a survey, analyzing the results, and then taking action (or not!) is just too slow and doesn't allow brands to act quickly enough. It's much better to have a constant view into your market so you can identify the indicators of chance – it allows marketers to be more proactive than reactive.
Marketing Technology News: MarTech Interview with Rajesh Jain, Founder and Managing Director at Netcore Cloud
Can you tell us more about the Streetbees survey platform and how it's been helping brands and marketers gauge their customers better?
Of course! We have 4.5m consumers around the world who use our app to tell us about their lives. We call them our bees, and they share information about what they buy, what drove that decision, how they feel and more using the app. They do it all using a chat style format and even share photos and videos so we can see exactly what's going on. For example, if they're having a drink, we can see and verify what snacks they are pairing it with or what they're doing while they enjoy that drink.

All that insight is then processed through our machine learning technology, and we use it to identify growth opportunities for brands that just wouldn't have been uncovered using traditional survey techniques. What's really exciting about our latest iteration, Streetbees GO, is that it's delivered as a SaaS offering. That means marketers can access this intelligence continually rather than on an ad hoc basis – it's always on. We break everything down into demand spaces too, which means they can clearly see where they have the best opportunities to grow and how to do it.
How can marketers today enhance and optimize how they use the data from surveys to feed their overall marketing and business intelligence?
Consumer intelligence has got to be actionable, otherwise, what's the point? Marketers need to get really granular with their data in order to make decisions – general trends and vague ideas just won't cut it. What we're focused on is ensuring that marketers, innovation teams and channel management departments have really specific intelligence that really guides their decision making. It also means having access to up-to-date information – consumer markets move so quickly these days, that data from three months ago is virtually useless, so they need to ensure they use the latest intelligence.

I believe the ultimate research data is always on qualitative quality delivered at quantitative scale gathered in-the-moment and in consumers' own words.
Some last thoughts, takeaways, digital survey or digital marketing and martech tips and best practices before we wrap up!
I think marketers and particularly market intelligence teams have got an incredible opportunity to drive change and innovation within brands. They're often seen as a cost center, but by really understanding where growth opportunities lie in the markets, they can be a force for product and category innovation, channel development, strategy evolution and much more. Over the next few years, I'd love to see qualitative data at scale become core to what successful brands are achieving.
Marketing Technology News: MarTech Interview with Jeff Lortz, CEO at Creator by Zmags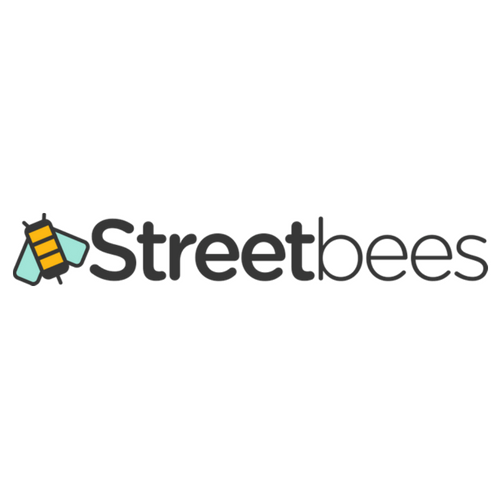 Streetbees delivers in-the-moment consumer intelligence that delivers qualitative research at quantitative scale. 4.5 million consumers in 150 countries use the Streetbees app to share their moments of purchase and consumption to provide unprecedented insight into their lives. AI-powered dashboard provides always-on access to quotes, photos and videos – all tamed to provide actionable growth opportunities. 
Tugce is the Founder and CEO at Streetbees
Episode 109: B2B Revenue Generation Tactics with Michelle Pietsch, VP of Revenue at Dooly.ai
Episode 108: Driving Sales Success with Jeremey Donovan, SVP of Revenue Strategy, SalesLoft
Episode 107: How New Age Technologies Can Drive Better eCommerce Sales with John Bruno, VP of Strategy at PROS