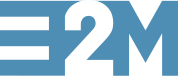 There is absolutely no doubt that Amazon is one of the most innovative and successful companies in modern history. Nearly 60% of all Americans have an Amazon Prime membership and, unsurprisingly, the retailer has the highest number of Online Sales in the country.
Much of Amazon's high Sales and Retention numbers can be attributed to the Marketing Technology they have in place. While Amazon has not revealed the actual statistics, it is estimated that around 35% of their revenue comes directly from data-driven Product recommendation technology.
Another secret to Amazon's amazing success is their willingness to think outside the traditional box of e-commerce. Recently, Amazon has made huge strides in Sales, acquiring big businesses like Whole Foods and dominating in a variety of retail industries.
However, what many are most interested to see is how Amazon will continue to disrupt the Digital Advertising and Marketing industry. With such incredible resources, massive budgets, and vast amounts of consumer data, Amazon – along with other giants like Google, Netflix, and Facebook – are able to do things that traditional vendors aren't (or cannot).
Read more: Not All Product Recommendations Are Created Equal
But, there are certainly some lessons that every single online retailer can learn from this company. Let's look at how Amazon's MarTech could shake things up in the next few years.
Amazon's Email Marketing Strategy Is Extremely Refined
Email Marketing has been (and will always be) a key part of generating leads and conversions online. So, it should be no surprise that Email Marketing makes up a large part of Amazon's digital strategy.
Amazon actually uses more than nine different kinds of Transactional and Marketing emails – many of which are tailored for the specific customer. These have different kinds of upsells, personalized recommendations, and targeted messages based on everything from age and gender to browsing history and location.
One main component of Amazon's MarTech is AI, especially for personalized Email Marketing. This recommendation engine essentially "learns" what types of items a customer is interested in and uses data from other consumers to predict which products they would be most likely to purchase.
This information is then combined and plugged into one of Amazon's numerous email templates to create a totally personalized message for every single one of the retailer's millions of customers.
So, say for instance that you are a seller with Amazon and run a t-shirt printing company that specializes in customized sports team shirts. Amazon's algorithm notices a connection that people who purchased supplies for kid's recreational sports are more likely to purchase these kinds of shirts for their teams.
Source
With the help of Amazon's AI technology, your product will be optimized so it is featured in emails of people who have recently purchased or viewed related items, such as kid's baseball gloves or soccer cleats.
And, just in case you haven't heard, these kinds of personalized recommendations have a 4.6 times higher conversion rate and a 26% greater revenue share than non-personalized item links.
Source
The good news here is that this kind of technology is becoming far more accessible for smaller online stores. Amazon itself is now selling AI services so all e-commerce sellers can have a greater chance of converting.
The Brand Has a "Customer-Centric" View
One of the not-so-secret tips to online business success is always keeping the customer experience as a top priority. Above all else, Amazon's Marketing strategies and technology work to emphasize the customers' individual needs and wants.
You can see examples of this throughout their company structure. The brand has won over millions of customers with this focus on customers and efficiency. For example, Amazon Prime members can receive orders within one to two days at no cost. After their acquisition of Whole Foods, customers can now order groceries to be delivered within two hours through Amazon Now.
Source
This convenience is one of the reasons why so many customers continue to use Amazon when ordering products online – even when the items or services may not necessarily be the lowest price or the highest quality. This is because 86% of customers are actually willing to pay more for a better customer experience.
This commitment to putting the consumer first is actually written directly into Amazon's mission statement. Jeff Bezos released a shareholder letter in 2018 stating that the goal and vision for the business is to become the "Earth's most customer-centric company" – something he has been committed to since he launched Amazon.
Amazon is incorporating MarTech into their customer-centricity through some rather unconventional (but incredibly innovative) modalities. For example, the retailer recently invested in "new-to-brand" metrics and released new advertising features for their online sellers. This allows these smaller companies access to valuable customer data for ad targeting and optimization.
This creates a far better customer experience across the board – keeping the consumer at the center of the business.
Brands Are Shifting Their AD Spending to Amazon's Marketing Tech
Since Amazon has such a great reputation with online consumers, e-commerce stores know that advertising with the retailer will give them a leg up. In fact, Amazon has already seen a 117% growth in ad revenue and it is estimated that the majority of online sellers will be increasing their advertising budget in 2020.
One reason why advertising through Amazon works so well is because it has turned into a veritable search engine specifically for online products. Amazon is often the first stop for most online searchers, and that gives its ad spaces an immense amount of power. Amazon knows its customers, and it can therefore market for other brands effectively, not just itself.
Online retailers can expect to see the greatest returns (as well as the highest competition and ad spending) during Amazon's famous Prime Day event. In 2018, the online giant broke the world record for the most e-commerce sales made during the 36-hour sales period.
Source
Amazon has used this to their advantage and actually asked many of their advertisers to double their ad spend for the two-day event in 2019 – Amazon is expected to quadruple its own advertising revenue by next year.
Sellers know that investing their advertising budget into Amazon is a smart move because of the MarTech capabilities that the online store provides to them. After all, how else could small online stores get their products in front of millions of customers that are likely to buy right away?
Conclusion
With Amazon's practically unlimited resources and ability to capitalize on their share of the market, it is going to become significantly more difficult for smaller online brands to compete. But it is quite clear that one of the ingredients to Amazon's recipe for success is utilizing MarTech intelligently throughout their selling strategies.
It will be interesting to see what else Amazon has up its sleeve in the Marketing world. What do you predict will be their next big MarTech move?
Read more: The Simple Marketing Strategy No Business Can Afford to Overlook in 2019=